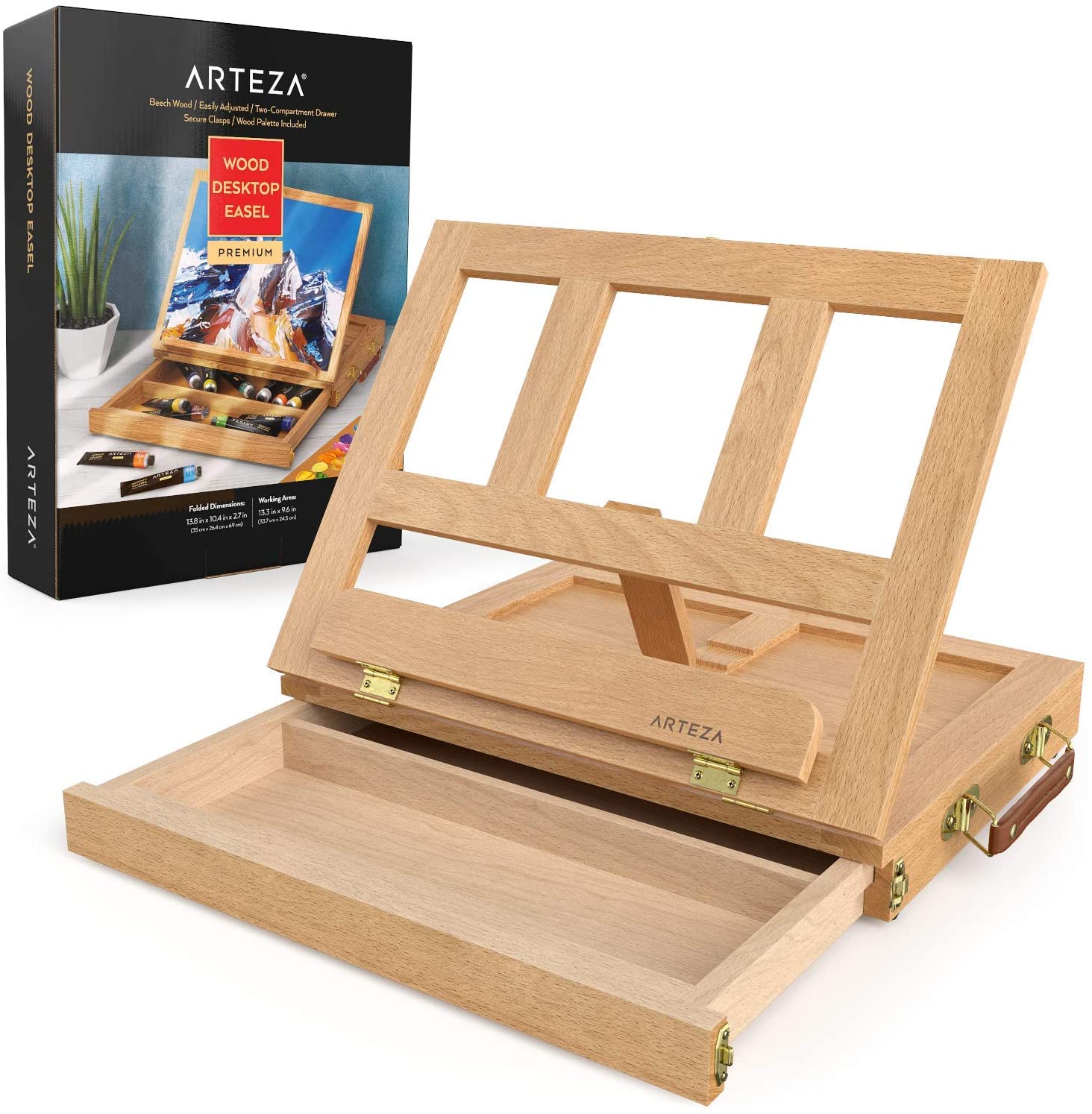 Do you have a spine?
If the answer is yes, congratulations. Spines are pretty nifty things to have – as long as you take care of them of course.
Back and neck pain are problems shared by anyone who spends a fair amount of time behind a desk. Artists are certainly included in that group due of the many, many hours spent hunched over drawing.
One tried-and-true method of saving your posture is through using a drafting table, which raises its surface at an angle to improve ergonomics. The downside is that finding the room (or money) for a full-sized drafting table can be a problem.
That's where the concept of a desk easel comes. Rather than a dedicated piece of furniture, a desk easel can be used on any flat surface and folded away when not in use. Our favorite is Arteza's premium wood desktop easel, which packs a ton of handy features in a small package (and price).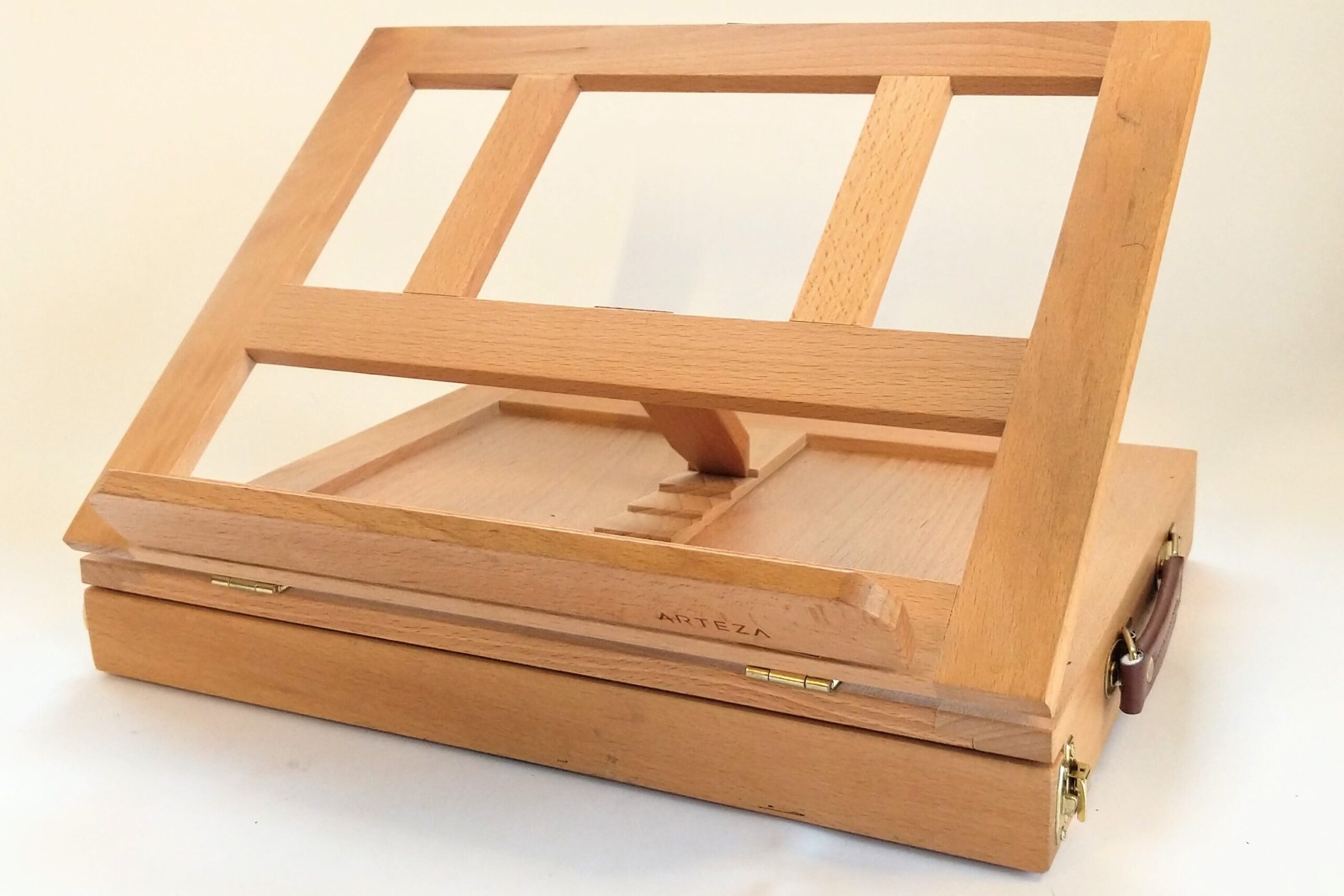 Adjustable and ergonomic
The desk easel has a working area of 13.3″ x 9.6″ which is enough room for a wide range of sketchbooks, paper pads or canvases up to 11″x14″ in size. Four notches in the back allow it to adjust to different positions depending on your seating height. This lifts the artwork towards your face and helps relieve the tension on your back and neck.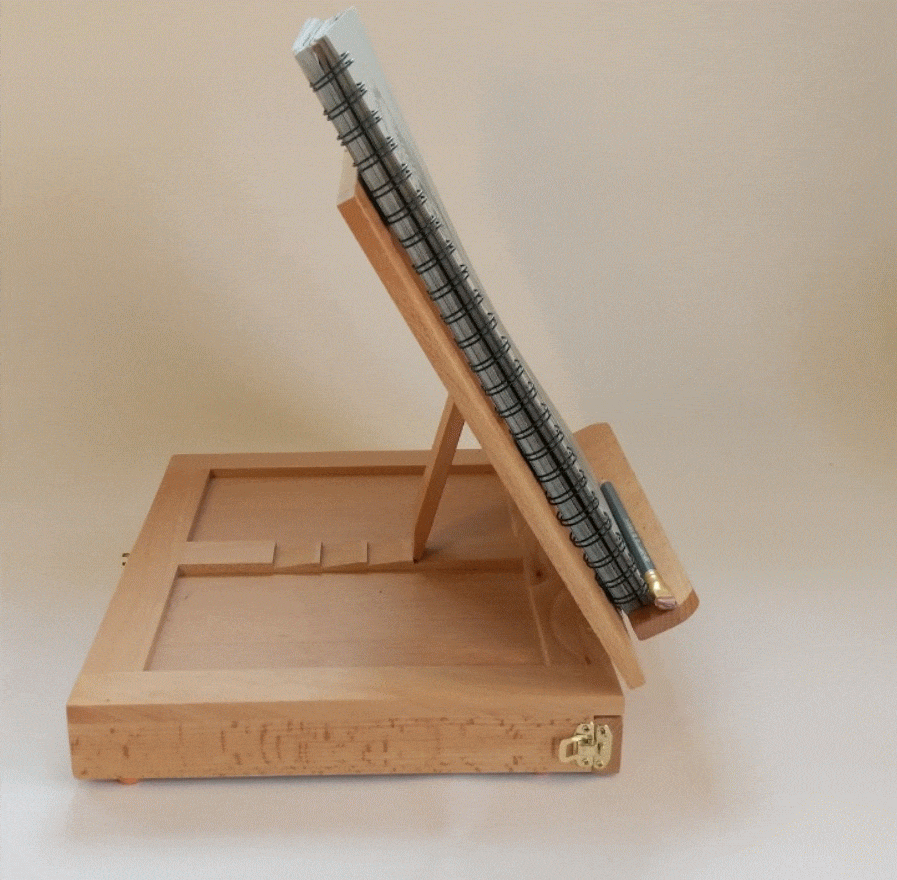 Built-in drawer = pencil hoarder paradise
One of the best features is the slide-out drawer built in to the base. While it might not look like much room at first, we found it able to store plenty of pens, pencils, rulers, erasers, lead refills etc. A divider splits the drawer into two segments for better organizing.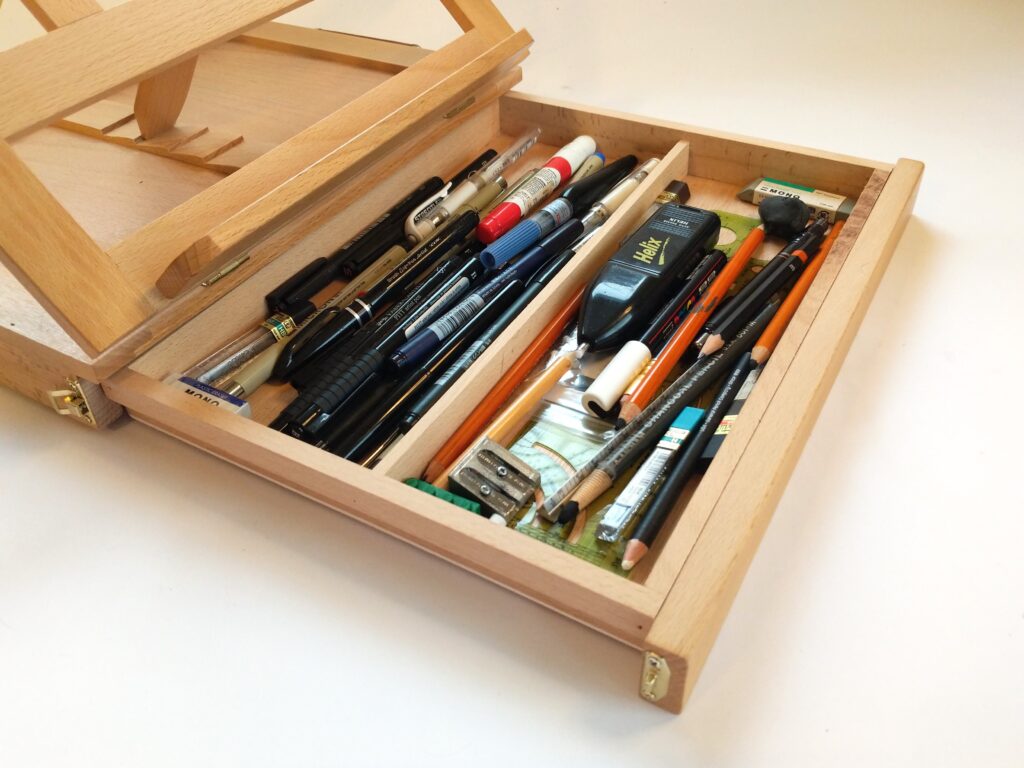 Arteza's desk easel is refreshingly plastic-free. The body is constructed from beechwood and has a pleasant "wood-shop" scent to it. When it's time to pack up, the easel folds down flat and locks in place thanks to three metal fasteners. The contents of the drawer do tend to rattle around when it's picked up, but not enough to become dislodged or damaged. The handle on the side also helps with portability.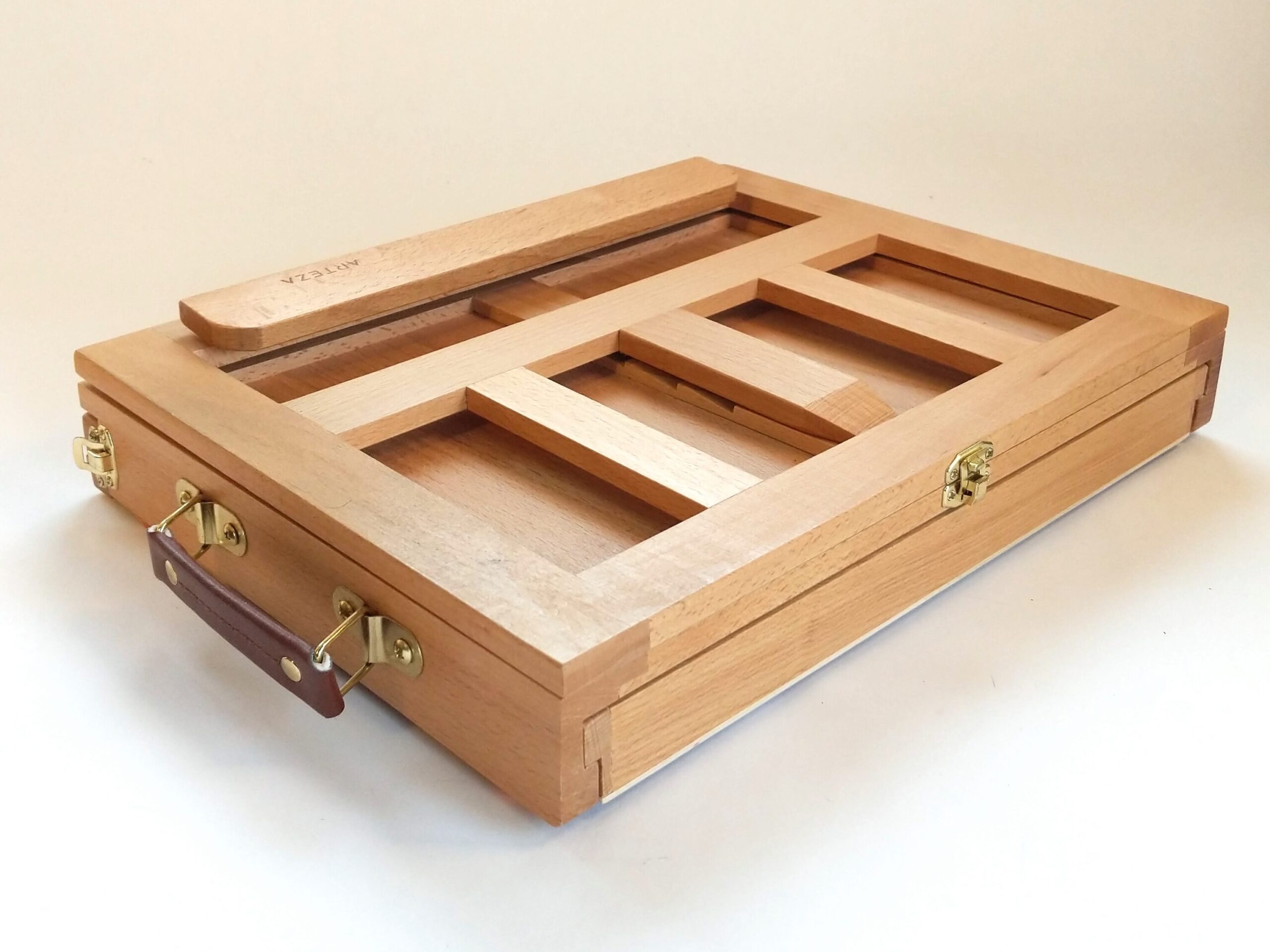 It's also worth mentioning that iPad artists will find the raised drawing surface equally helpful. The fold-down ledge has no trouble supporting tablets of any size.
At $32.99, Arteza's portable desk easel is a compelling option for artists looking for an ergonomic drawing surface without sacrificing space or convenience.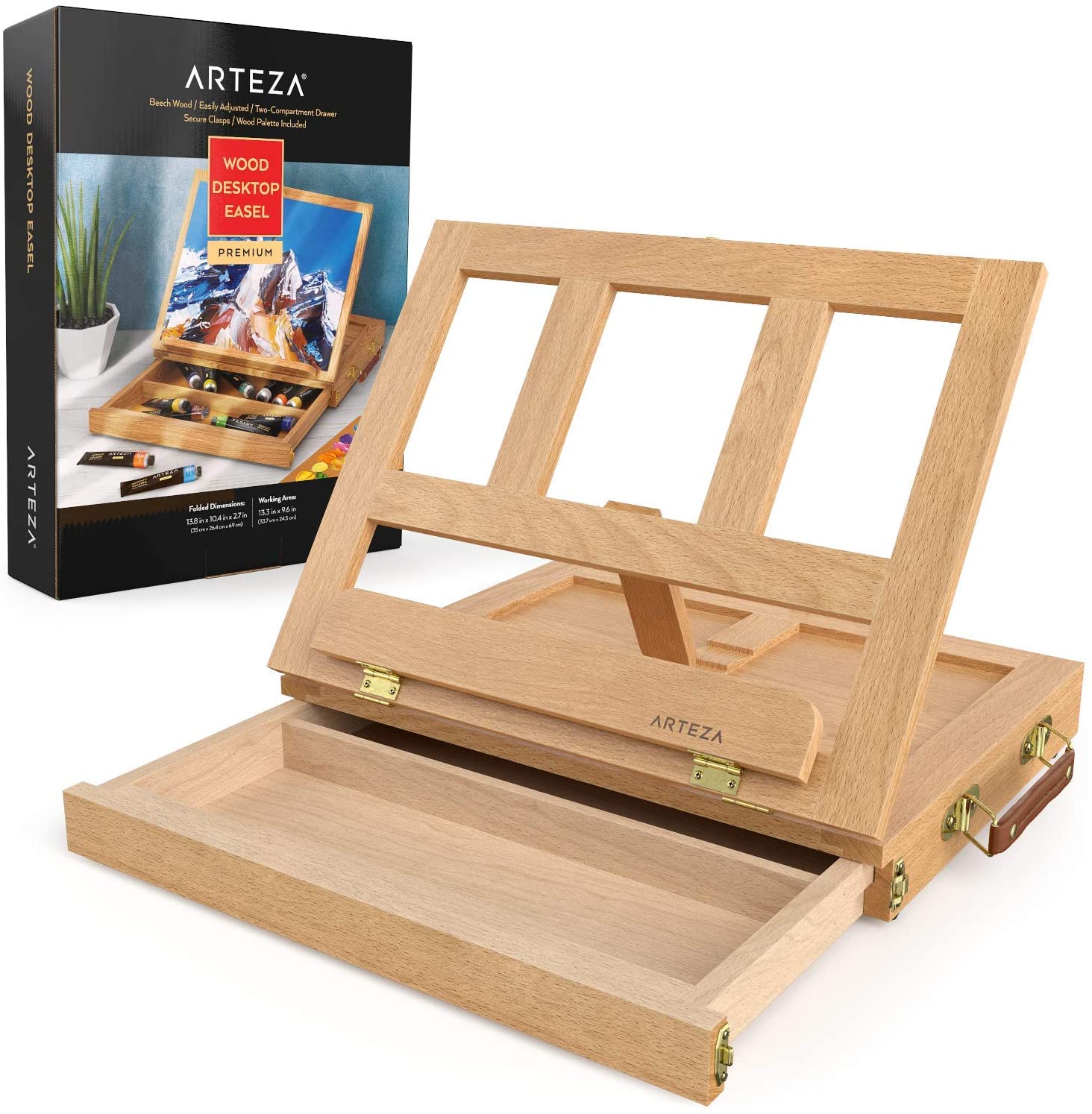 Summary
A perfect companion for artists looking for the ergonomics of a drafting table without the extra bulk or cost.
Features
Portable
Afforable
Built-in storage
Drawbacks
Gaps make it hard to use single sheets of paper
Wish it was available in different sizes