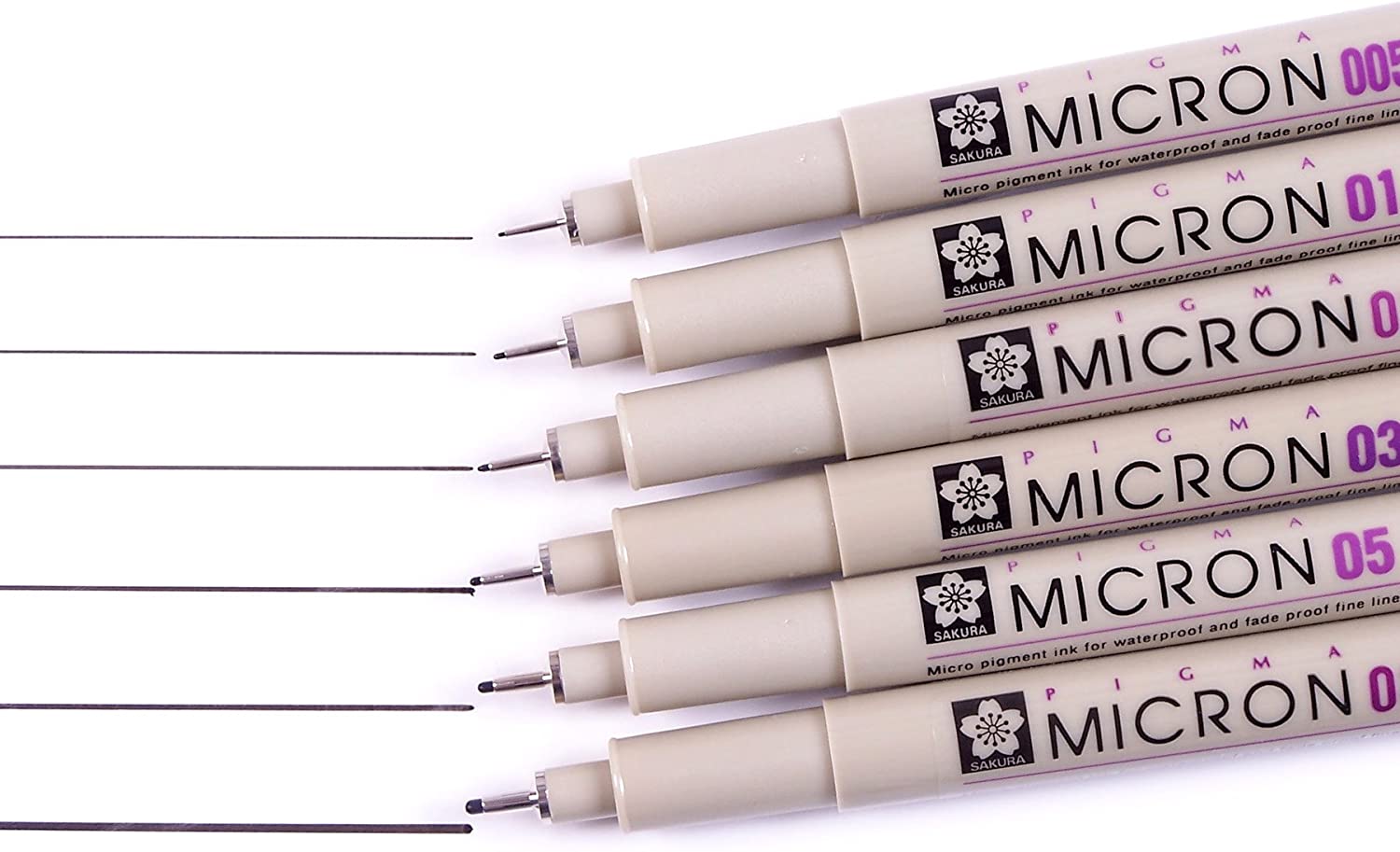 If you were trapped on a desert island and could only bring one art tool, what would you choose?
For many, the answer would likely be Sakura Pigma Micron pens. They might look simple, but these little pens are one of the most popular art supplies in the world.
They've earned a storied reputation among both pro artists and hobbyists for their clean lines, range of sizes and quality ink.
Legions of painters, comic artists, book illustrators and even avid note-takers religiously use Micron pens. In this review we'll outline some of their benefits, pitfalls and examples in action.
🤔 Breaking down the name: Sakura is the Japanese brand that produces the pens. Pigma is their patented ink blend. Micron is the product line of pens.
Are Micron pens worth the hype?
If you plan on writing or drawing anything worth saving, then the answer is yes. For the price of roughly $1.80 a pen, you simply can't beat their quality. A large part of their capability stems from Sakura's Pigma ink.
Invented over 30 years ago, it's reliably fade resistant, quick-drying and waterproof. It's considered so stable that even non-artist professionals like architects, anthropologists and laboratories use Pigma Micron pens for their own record keeping.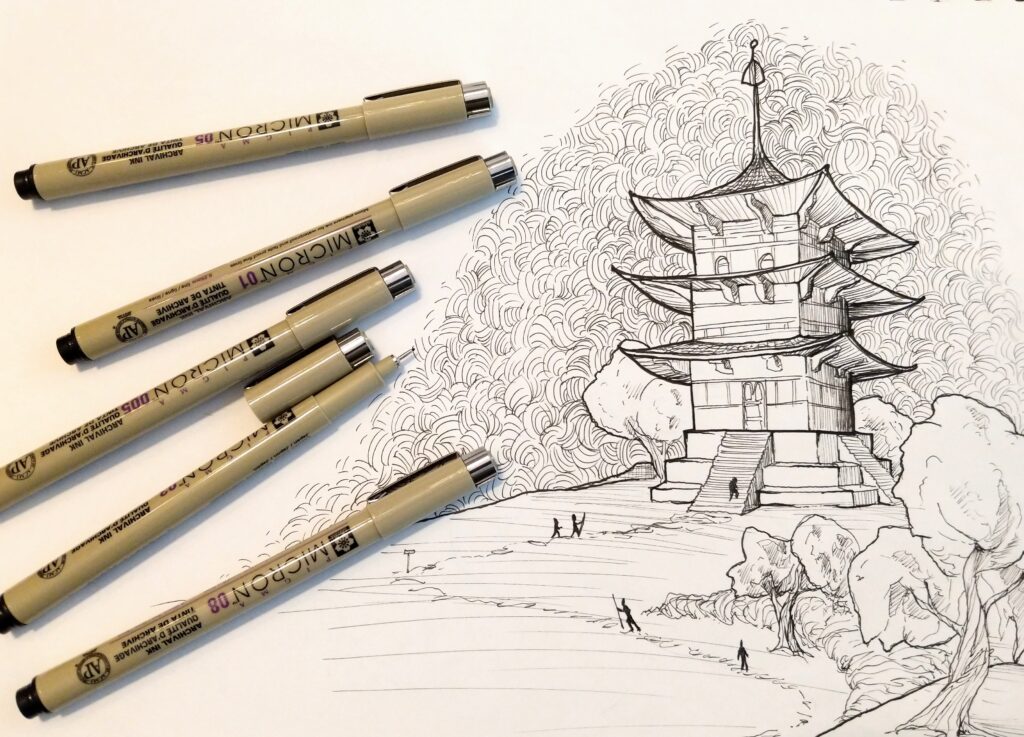 The pens have a steady, even flow with almost zero deviations in line thickness. This helps them create incredibly crisp lines. Another perk is the felt tip nibs don't seem to deform over time or with intense pressure.
🤓 Flashback fact: If you were a kid in the 1990s, chances are you'll remember another famous Sakura product… Gelly Roll Pens.
Micron pen sizes
If you enjoy detailed linework or draw small scale art, you'll be hard pressed to find finer point pens than Microns. Their smallest pen is sized 003 or 0.15mm, which feels almost like drawing with a hair. The range gets bigger from there, up to a size 12 or 0.7mm.

The real trick to making the most of Micron pens is having several sizes to work with. Bolder outlines followed by increasingly finer details will help the linework look clear and natural.
If nothing else you can create wonders using just an 05 and 01 together.
Although not technically part of the Micron line, Sakura also sells a range of Pigma brush pens that are also highly recommended.
Color choices
While black ink is always a popular choice, the pens are actually available in quite a few different colors. Their product catalog lists 15 colors including: Black, Blue, Blue/Black, Brown, Burgundy, Fresh Green, Green, Hunter Green, Orange, Purple, Red, Rose, Royal Blue, Sepia and Yellow.
Do Micron pens bleed?
We've tried them with various watercolors and alcohol markers and can firmly state no, they do not bleed. As long as they're given a few moments to dry, Micron pens are well suited for mixed media work.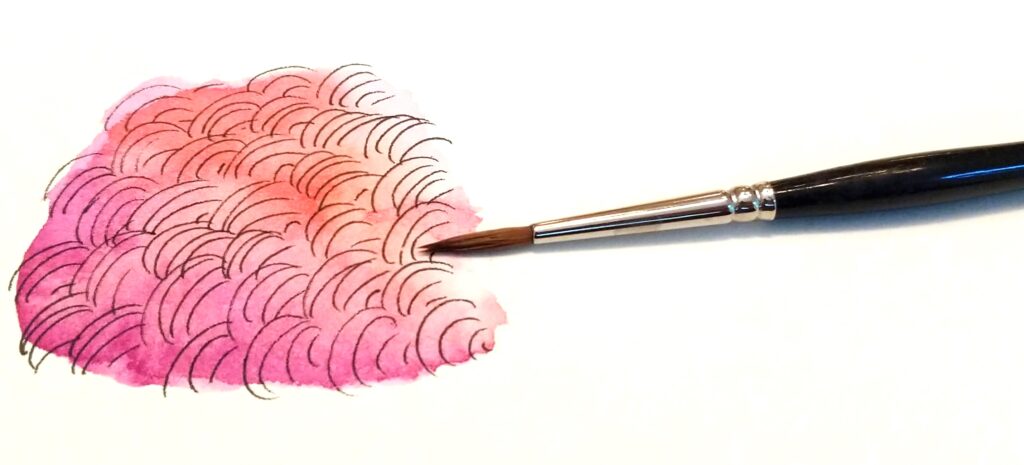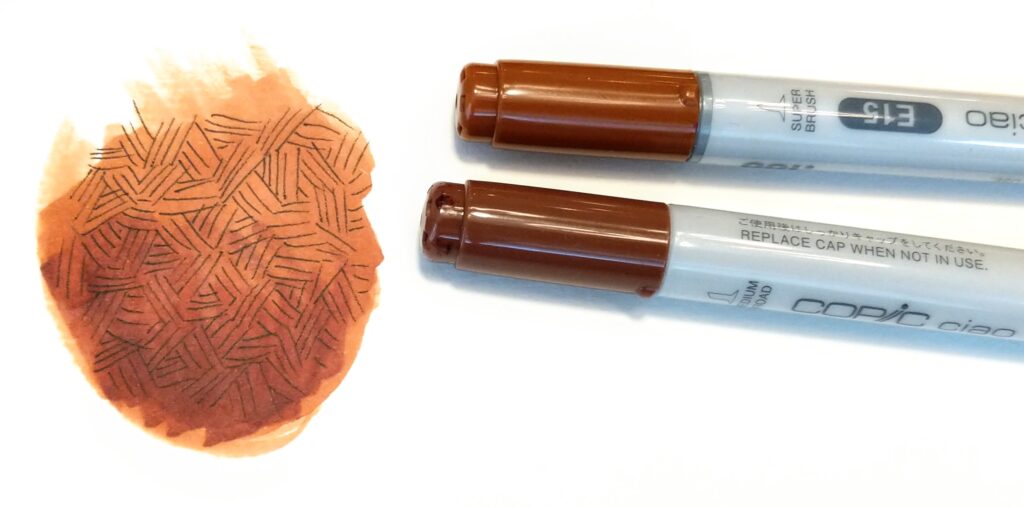 Part of the magic comes from Sakura's Pigma ink, which they say uses pigment molecules 100 times bigger than dye molecules, allowing it to stay within the top layer of the paper rather than absorbing through.
Pitfalls
It's hard to find a lot of faults with Micron pens, but if there are any drawbacks it's these:
Non-refillable. Every pen bought is a piece of plastic destined for a landfill.
No grip. A few scalloped ridges or texturing would make them easier to hold on to.
Not super expressive. Micron's steady line can also be a drawback if you want to produce bold and expressive ink art. For that you're better suited with their brush pens or Tombow Fudenosuke pens.
Examples of Sakura Pigma Micron pen art
A review like this wouldn't be complete without showing a few examples of what these pens can accomplish when in the hands of talented artists. Links can be found in each caption.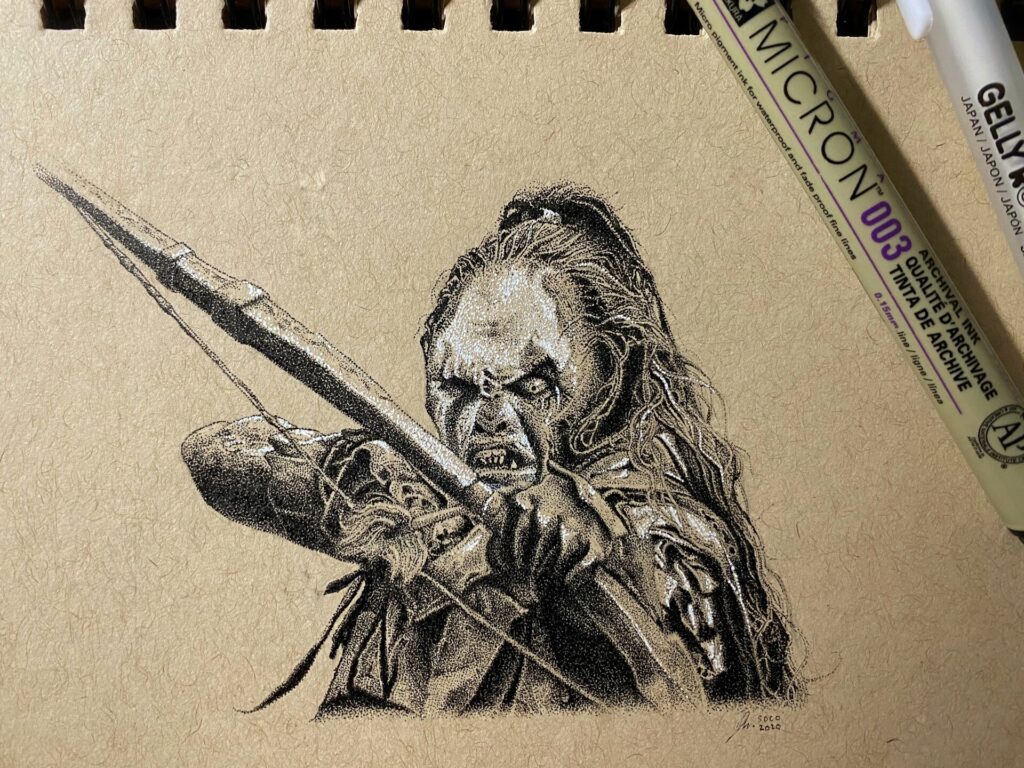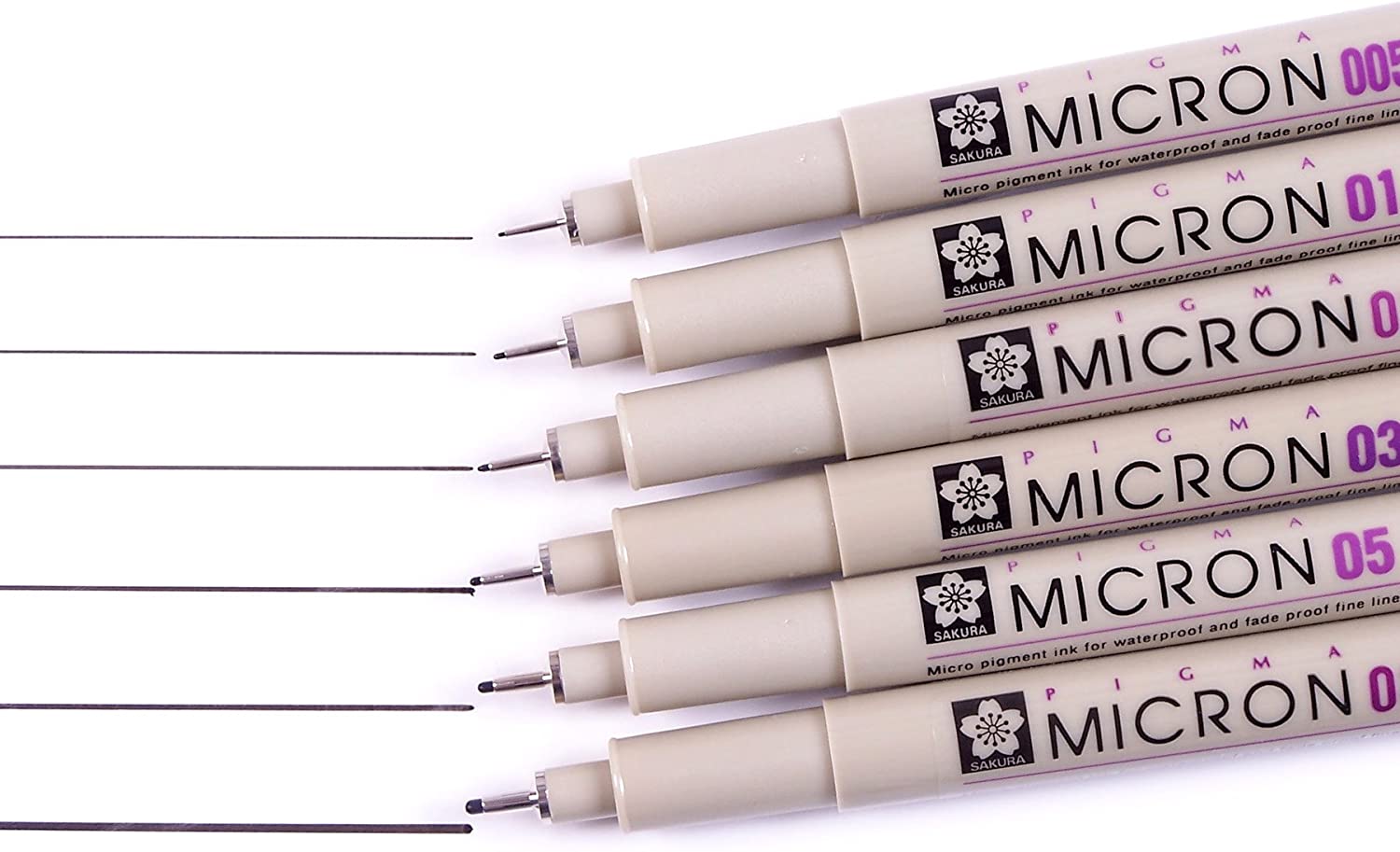 Inkers rejoice
Clean, crisp and consistent, Micron pens never get old. A go-to choice for anyone looking to create quality linework.
Pros
Ultra-fine nib sizes
Permanent and bleed-proof
Sharp, clean lines
Cons
Single use/non-refillable
Not much grip