Update* ArtStation has recently announced that access to ArtStation Learning will remain free indefinitely.
If you haven't heard of ArtStation before, it's one of the leading online platforms for professional and aspiring artists. Their portfolios serve as go-to landing pages for concept designers, animators, illustrators and other artists in the industry.
They also host their own digital marketplace where members can buy and sell assets like texture packs and 3D models as well as prints of their work.
One of their best features is the ArtStation Learning section, a dedicated video streaming service covering a wide variety of creative skills.
In the past, the learning section was only available to premium members who paid a $6.99 monthly fee. Recently however, there's been a development… ArtStation was acquired by video game juggernaut Epic Games in April 2021. ArtStation has been used as a recruitment tool for many professionals in the gaming industry, so the acquisition does seem like a fitting match.
In a recent update, the company announced a series of changes following the news. One of those being that ArtStation Learning is free for all members for the rest of 2021.
While you do still need to create a free account to access the videos, no paid membership is required.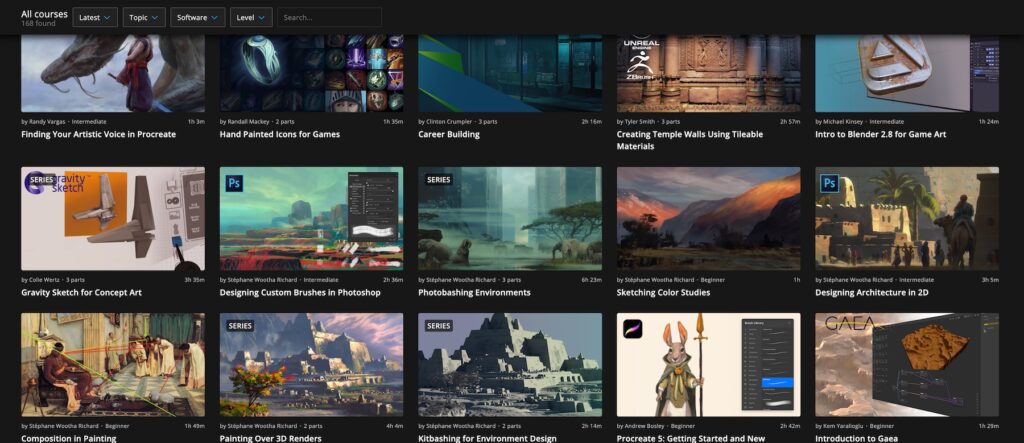 What is ArtStation Learning?
Considering all the free content on sites like YouTube, does ArtStation Learning really have anything to offer? The answer is a definitive yes. The platform is home to hundreds of videos featuring thousands of hours of lessons across a range of topics. Just a few of the subjects include:
Character design
Anatomy
Procreate
3D modeling
Oil painting
Composition
Storytelling
The instructors have been hand selected by ArtStation and most are industry veterans with significant experience under their belt. Some of the content also comes from live workshops held at the annual Trojan Horse was a Unicorn convention.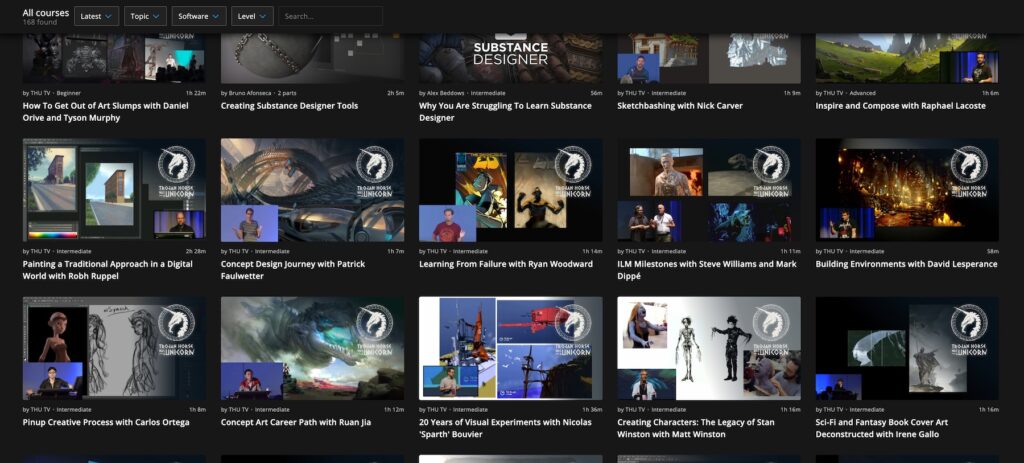 The lessons range from about 1 to 4 hours in length and are broken up into shorter videos for each subject. While you are encouraged to follow along with the instructor, there's no direct feedback or critiquing.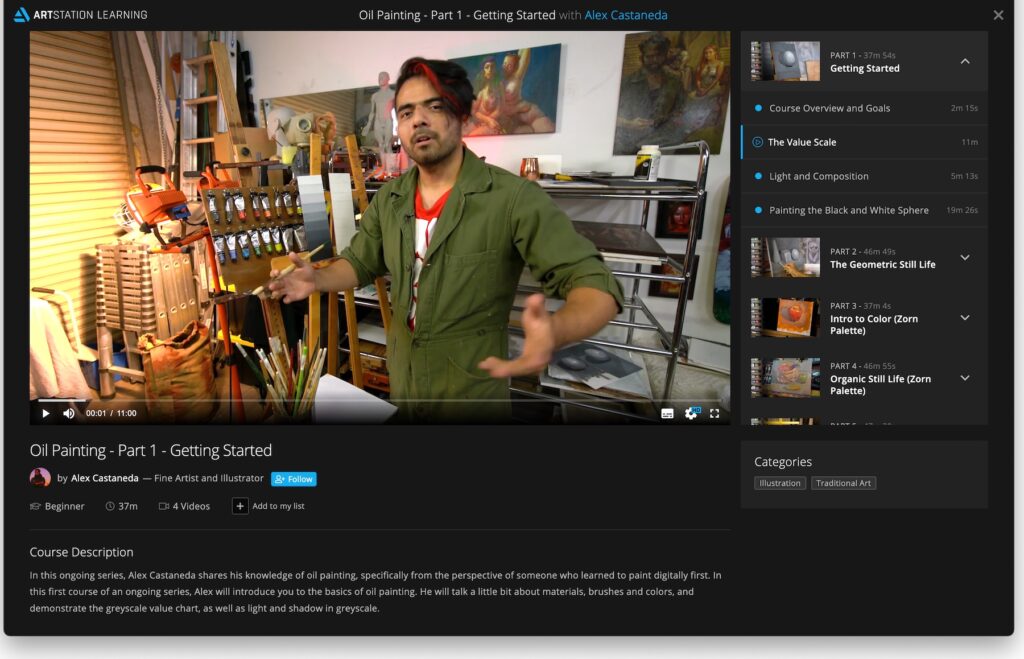 ArtStation hasn't stated what will happen after the end of 2021, but if you're interested in picking up a few new skills their learning section is a great free resource to take advantage of.
---