The character-driven world of illustration is a gateway for many artists. It's an art form that captures the juiciest, most expressive and often funnest part of the creative fields.
Illustration is where you can pump up the exaggeration, stretch the emotions and tell an entire story with a single image.
It's an umbrella term creative stalwarts like comics, storybooks and cartoons happily call home.
In the Illustrator's Guidebook readers are treated to an in-depth exploration of the field that covers a range of topics from character design to color theory. 21 Draw, the brand behind the book, was kind enough to provide a copy for this review.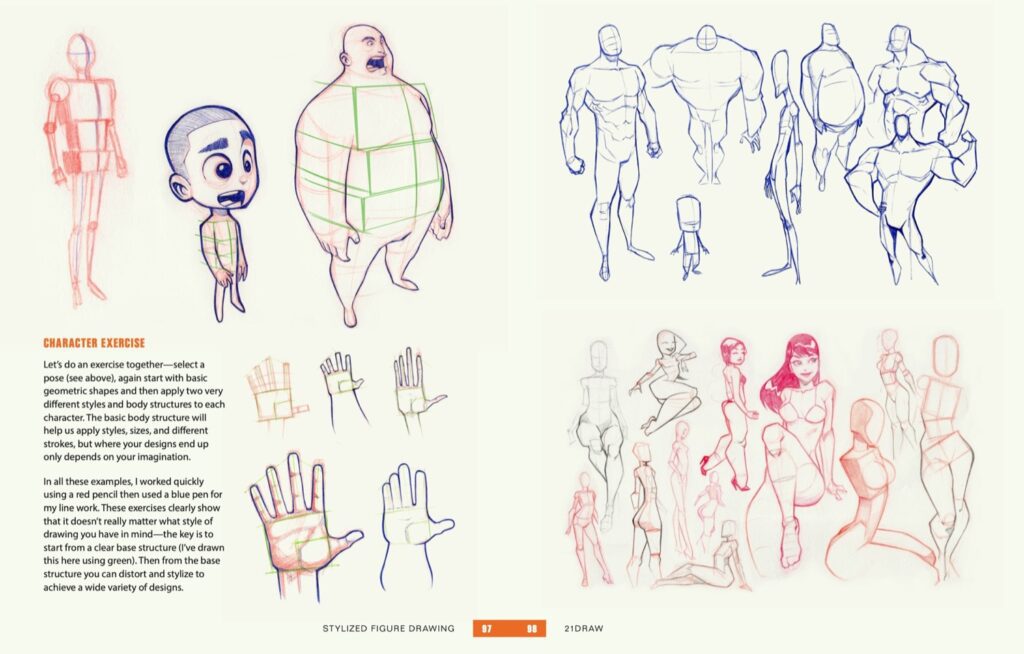 Inspiration meets education
Many art instruction books struggle to maintain a balance between demonstrative graphics and guiding text. Too many images and it can start to feel like a coffee-table book – pretty pictures and no instruction.
Too few and it becomes difficult to imagine how the writing applies in the real world.
However, the Illustrator's Guidebook balances the two perfectly with equal parts written instruction and art. Each page includes a range of sketches and full color illustrations, making the book as easy to flip through for inspiration as it is to follow each dedicated lesson.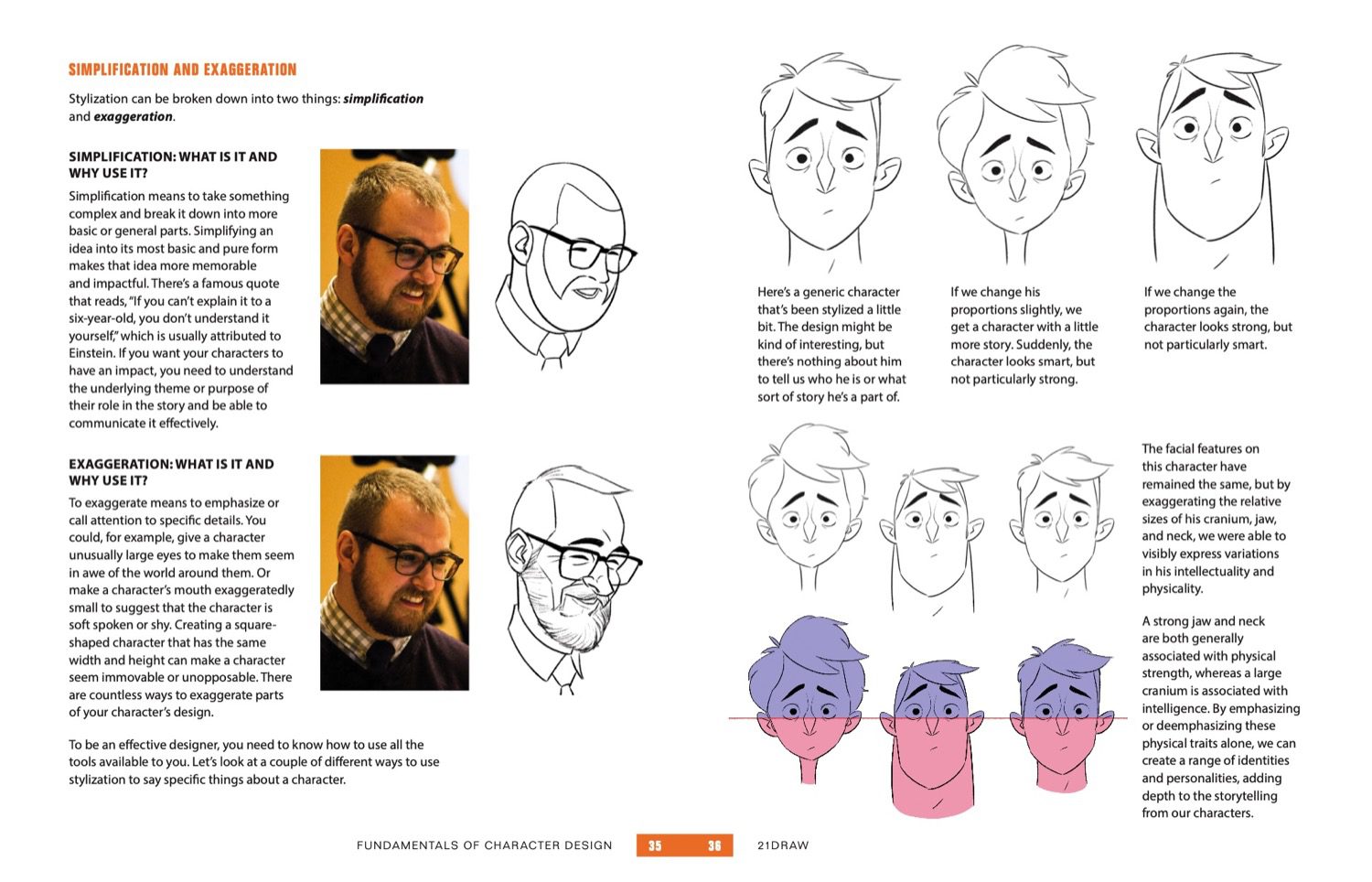 Everything you do as an artist is tied to communication. Creating a piece of art is the same as telling a story in many ways.

Contributor Randy Bishop on the art of character design
Chapter overview
In volume 2 of the Illustrator's Guidebook, readers are presented with seven chapters covering different aspects of illustration. Each chapter is created by a different artist and follows their unique expertise through a page-by-page lesson.
Digital drawing by Erika Wiseman explores the foundations of drawing with Procreate.
Fundamentals of character design by Randy Bishop walks us through the process of character creation.
Drawing a female character with Meike Schneider brings the last two lessons home by creating a full color female illustration with Procreate.
Stylized figure drawing by René Cordorva introduces the basics of anatomy, foreshortening and exaggeration.
How to bring your characters to life by Rodgon explores insights into expressions and how to breath life into your creations.
Character driven illustrations with Kenneth Anderson shares the critical skills of storyboarding and thumbnailing.
Mastering lighting and shading by Aveline Stokart offers the reader assignments designed to teach the principles of light and shadow, plus using color to portray mood.
Don't know how to draw birds? Dogs? Women? Vehicles? The solution is simple— start drawing new things and keep at it until it sticks. Repetition is the key to success.


Contributor Rodgon on developing a mental image library
At the end of each chapter there's also a QR code readers can scan that links directly to a companion video lesson on 21 Draw's website. These typically include over an hour of on demand videos, PDF assignments and digital reference files.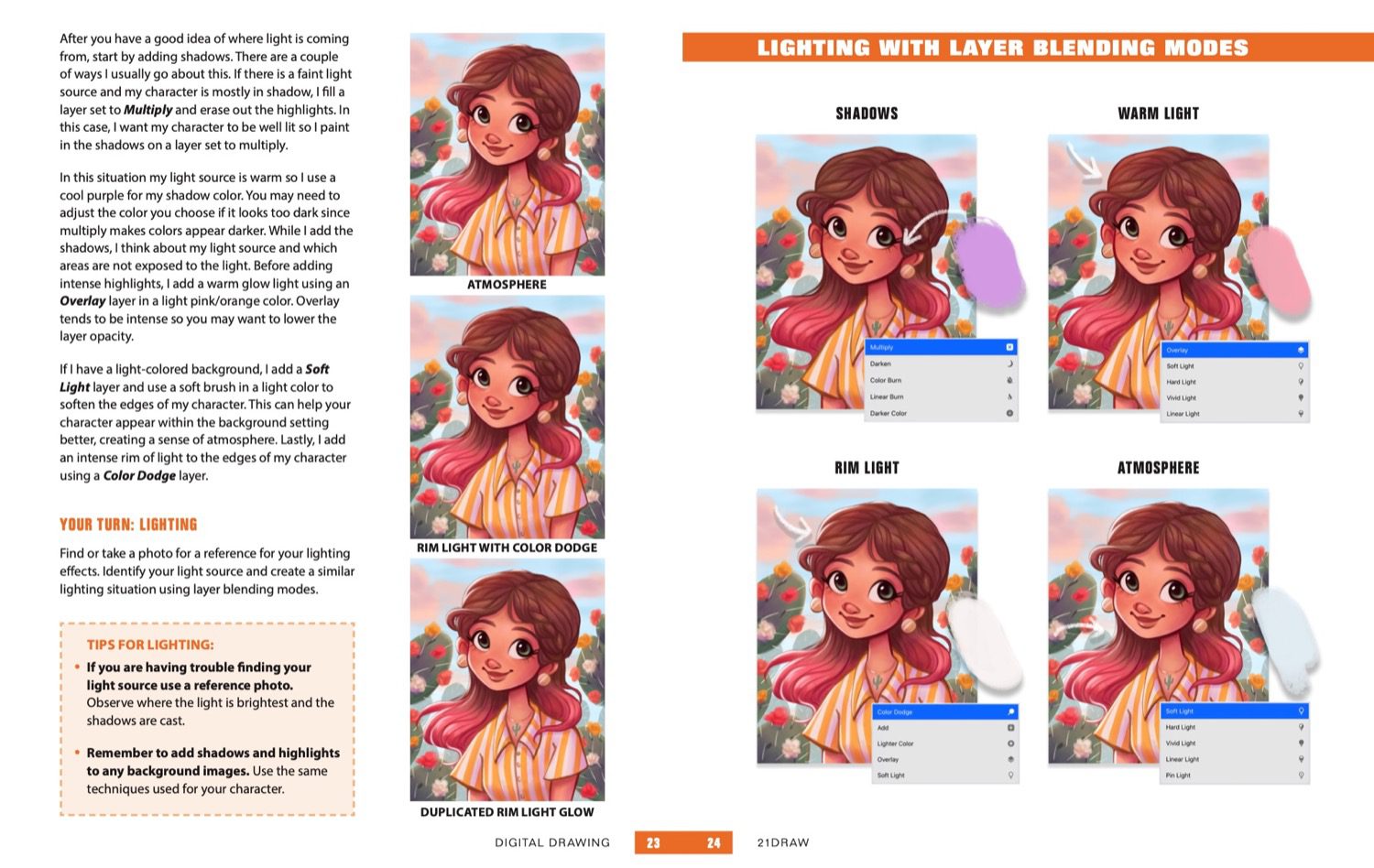 Who is the Illustrator's Guidebook for?
We can happily say that the Illustrator's Guidebook is much more than simply a 'how to draw ___' book. Each chapter covers a breadth of material that's helpful for beginners, but also explores more complex aspects too.
For example, in chapter 3 we learn the basics of setting up a new file in Procreate all the way through to using clipping masks and creating custom color palettes.
The book is most helpful for students and hobbyists looking for advice and examples from pro artists at the top of their game.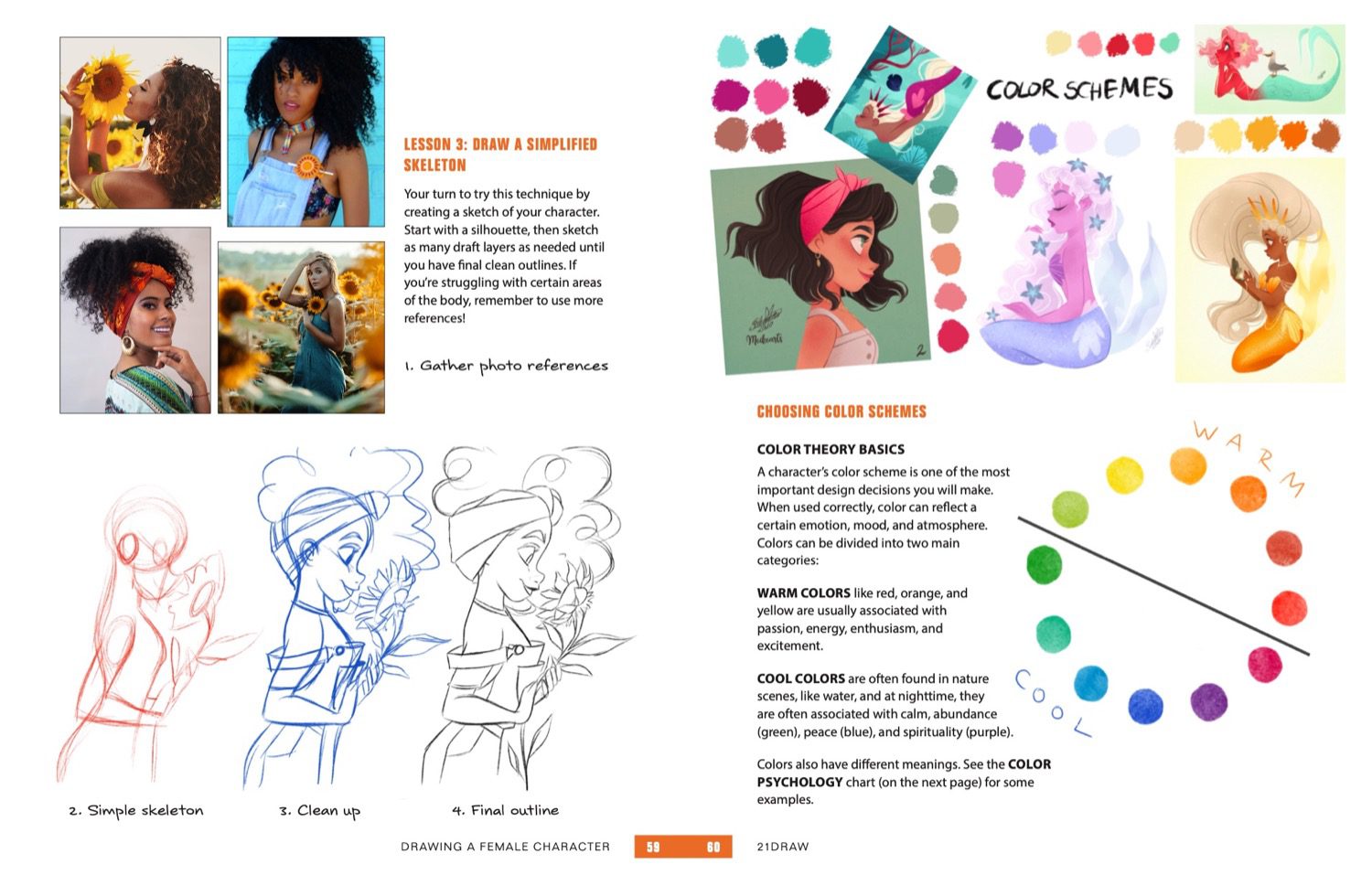 Is the Illustrator's Guidebook worth the price?
If you've gone searching for the book and experienced some sticker shock seeing the prices on Amazon, there is a reason for this. 21 Draw originally launched their books on Kickstarter, which resulted in very limited quantities. Book resellers love limited quantities, which is why you see the inflated pricing.
The good news is that you can actually save a fair amount of money buying directly from 21 Draw. The physical hardcover of volume 2 of the Illustrator's Guidebook is currently $69.95, but if you don't mind reading digitally, the PDF edition is only $29.
At that price we can happily say yes, the book is totally worth it.