If you haven't heard, Sharpie art is a thing. The cheap, ubiquitous permanent markers are famous for their crisp black lines and ability to adhere to just about any material.
They're capable of much more than just labeling moving boxes and Tupperwear however. Put a Sharpie in the hands of a capable artist and the marker becomes a serious creative tool.
Free from the familiar confines of paper, permanent markers have been used to draw on guitars, helmets, shoes and even cars…
Comic artist Ken Lashley used nothing but Sharpies to deck out this VW in a custom Star Wars skin: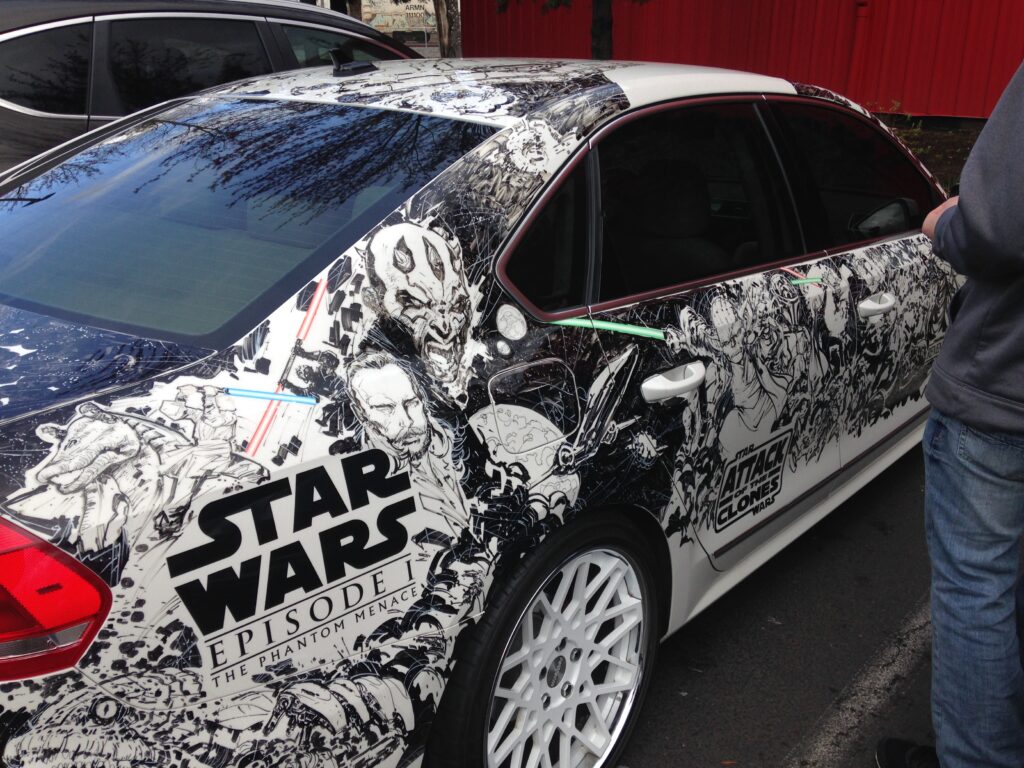 But what are your options if you want your marker to feel a little more… premium?
If tacky plastic and a flimsy cap just aren't your thing, there is an alternative. The Marksmith bolt action titanium marker is without a doubt the nicest permanent marker in the world.
Milled from a solid hunk of aerospace grade titanium, the pen looks like it would be perfectly at home traveling through deep space or tucked into Batman's utility belt.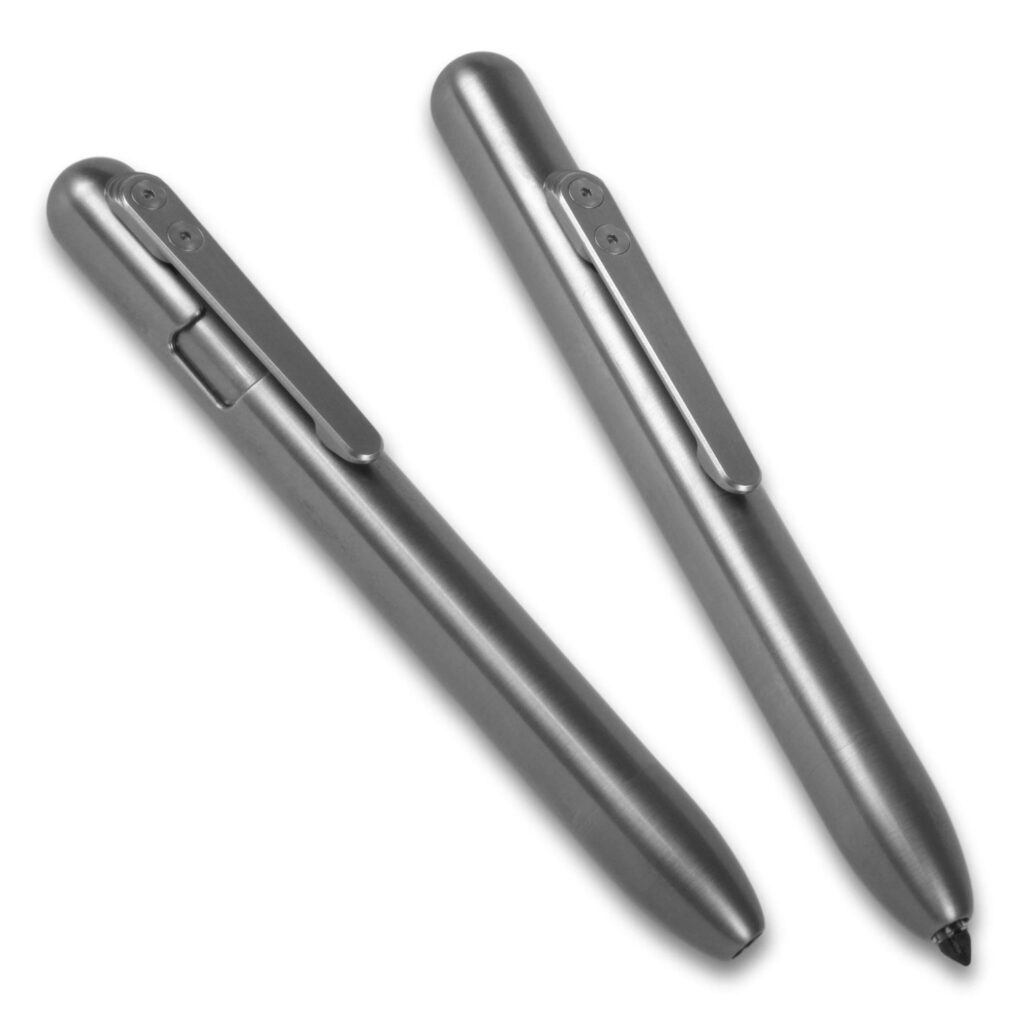 Rather than relying on a fiddly cap, the Marksmith uses a bolt action retraction system to sheath the tip of the marker. This process can be done one-handed and honestly, looks pretty satisfying.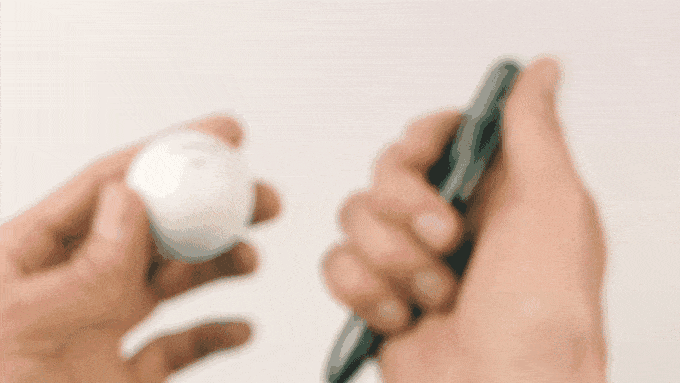 The inner cartridge uses genuine Sharpie ink and is easy and affordable to swap out once the marker runs dry. Besides classic black, other color cartridges are available like red, blue and even highlighter yellow.
The toughest marker ever?
We've all been there.
You're pulling out of the driveway when suddenly you feel a thump under the tire. You get out to look and sure enough… you ran over another Sharpie. Crushed it to smithereens.
With the Marksmith marker, this simply isn't an issue. The titanium body is tough enough to last for generations and is more than capable of the occasional vehicular impact.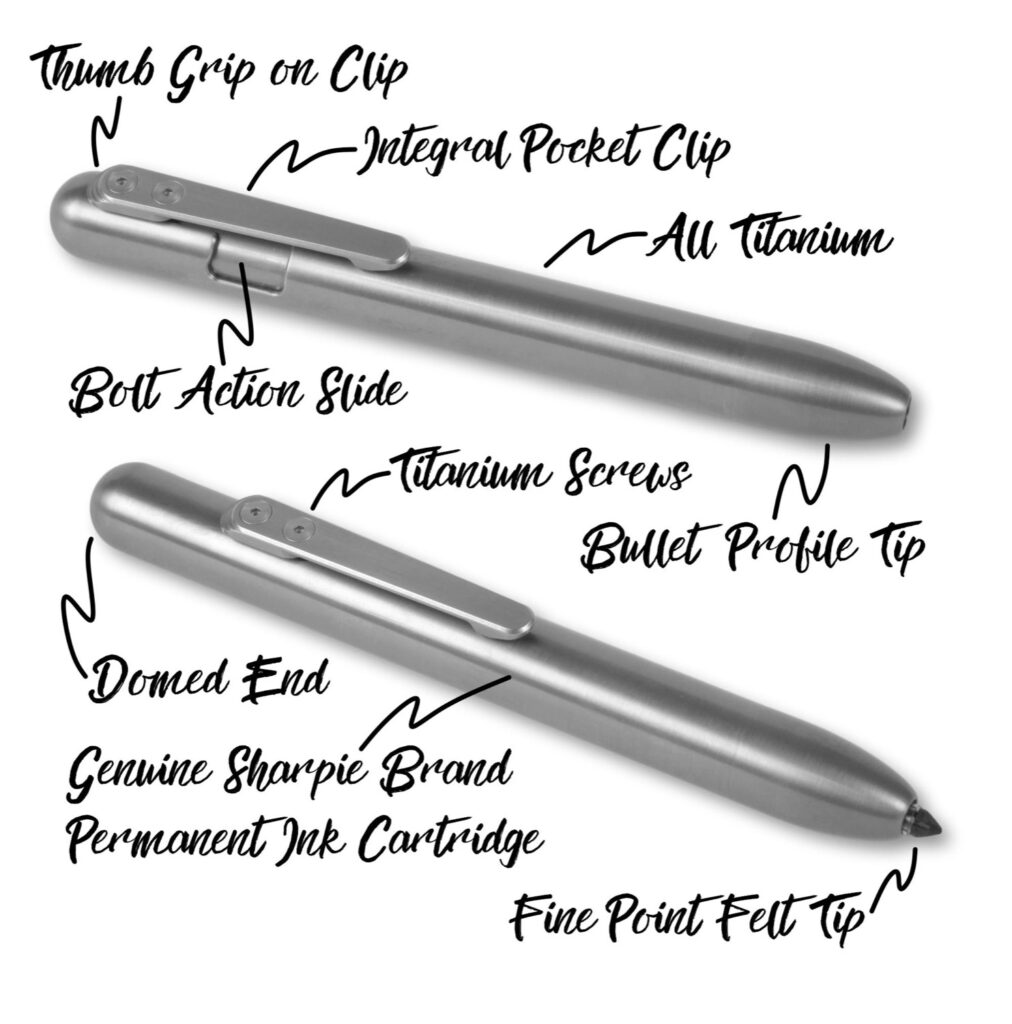 We're big fans of metal body art supplies and were impressed with how unique the Marksmith is. Would you add it to your kit?