Ballpoint pens get a bad rap. Cheap, disposable and found at the bottom of every junk drawer on Earth, they're easily overlooked as little more than a stick to scribble a signature on a receipt.
That is until you put one in the hands of a master like Frank Cho. Then the simple ballpoint pen suddenly transforms into a true artistic tool. Light, form and emotion suddenly pour out of a little nib that might have otherwise been relegated to a lifetime chained to a bank counter.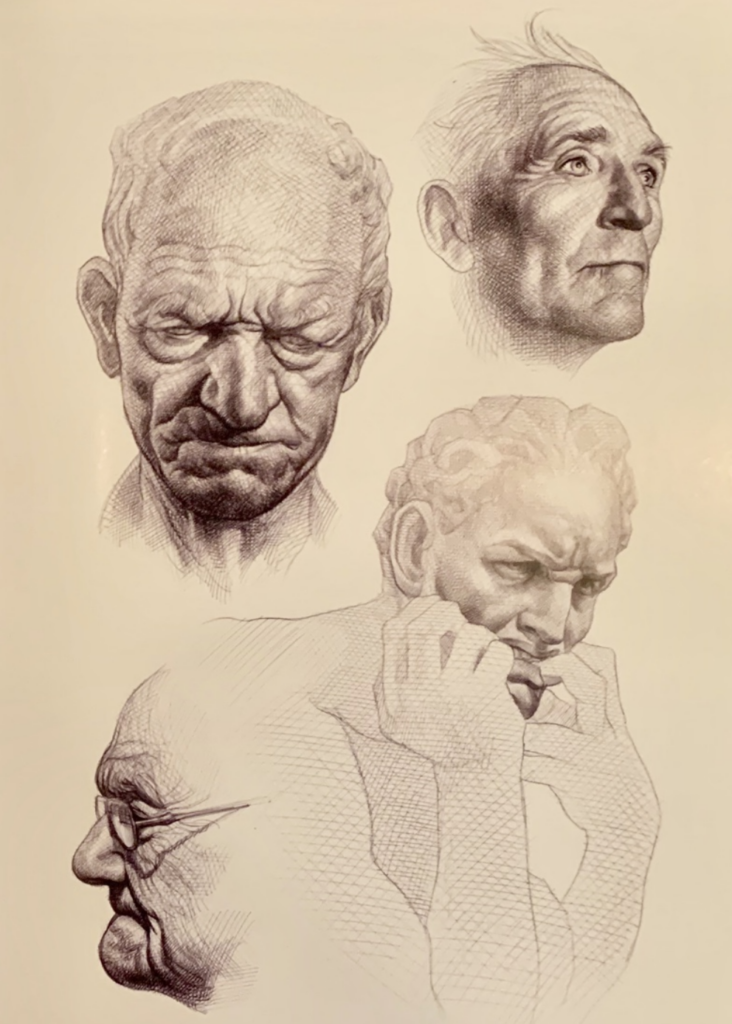 How does he do it?
While Frank Cho might not have invented ballpoint pen art, he certainly has put his own spin on it. The comic book writer and illustrator has worked on major Marvel titles like Spider-Man, Avengers and Hulk among other publications.
In-between commercial clients, Frank has been creating ballpoint pen art for over 20 years. According to an interview in his book, Ballpoint Beauties, it all started as a bored high school student doodling with what was available.
"I constantly doodled in my notebook during classes. In high school, you had to use a ballpoint pen to take notes. So I started drawing with a ballpoint pen, and over time I got decent at it."

Frank Cho
Decent indeed, with collectors today paying over $4,000 for some of Frank Cho's original ballpoint pen art. Doodling can pay off!
Frank Cho's ballpoint pen technique
Hearing Frank describe his process or watching his videos below, he makes it seem so simple. Crosshatch, turn, repeat. While the technique itself might be simple, the real magic comes from Frank's knowledge of form, lighting and anatomy. From his first pencil sketch, it's clear he knows exactly how the body fits together and where the light and shadows will fall.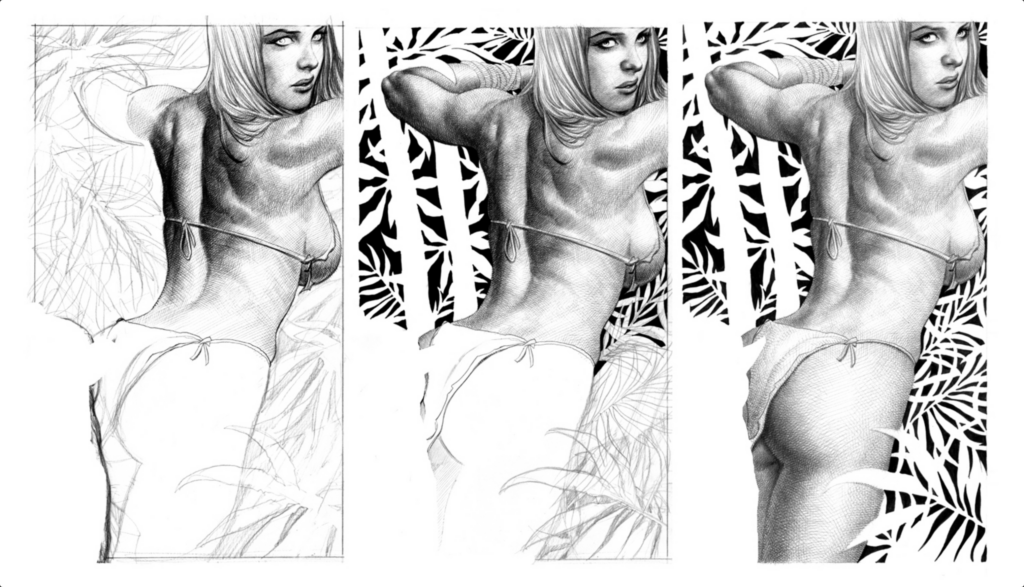 The step by step process goes something like this:
Figures are sketched in with pencil, then lightly erased leaving only a faint outline. Ballpoint pen is not a super opaque medium, so it's important to have a clean under-drawing.
The initial outline is made with pen, notably still very light at this stage. Unlike typical comic book inking, ballpoint pen art is built up slowly in layers and doesn't rely on bold outer lines.
Crosshatching begins, creating a consistent mid-tone across the whole figure.
The process repeats, slowly building up the mid-tone line by line, turning the paper when necessary to help keep your strokes as straight as possible.
Shadowed areas receive more hatching, increasing the pressure on the pen (slightly!).
To remove some of the crosshatching and add an appearance of light in places, a common polymer eraser can be used to softly scrub away the pen marks.
Watch out for ink blobs! 😱 It's good practice to regularly wipe your pen on a separate piece of paper so the buildup doesn't leave a nasty surprise on your drawing.
Videos of Frank Cho drawing with ballpoint pen
Materials
Unsurprisingly, getting started with ballpoint pen art is quite affordable. Frank Cho uses the following materials, which we've linked to below.
As an Amazon affiliate, we may earn a small commission from your purchase. This helps support Mega Pencil at no cost to you. 🙂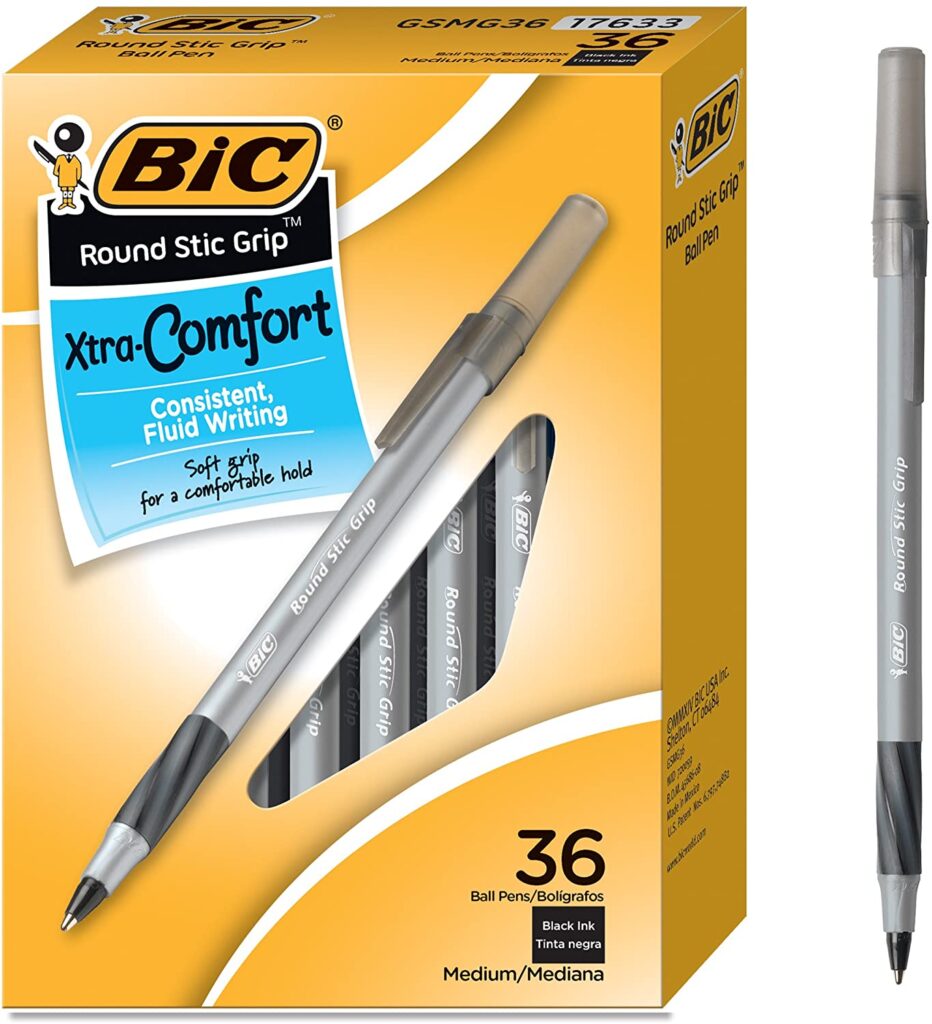 BIC Round Stic Grip Xtra Comfort Ballpoint Pen 36-Count
At under $5, this 36-pack of pens could become your new favorite art supply.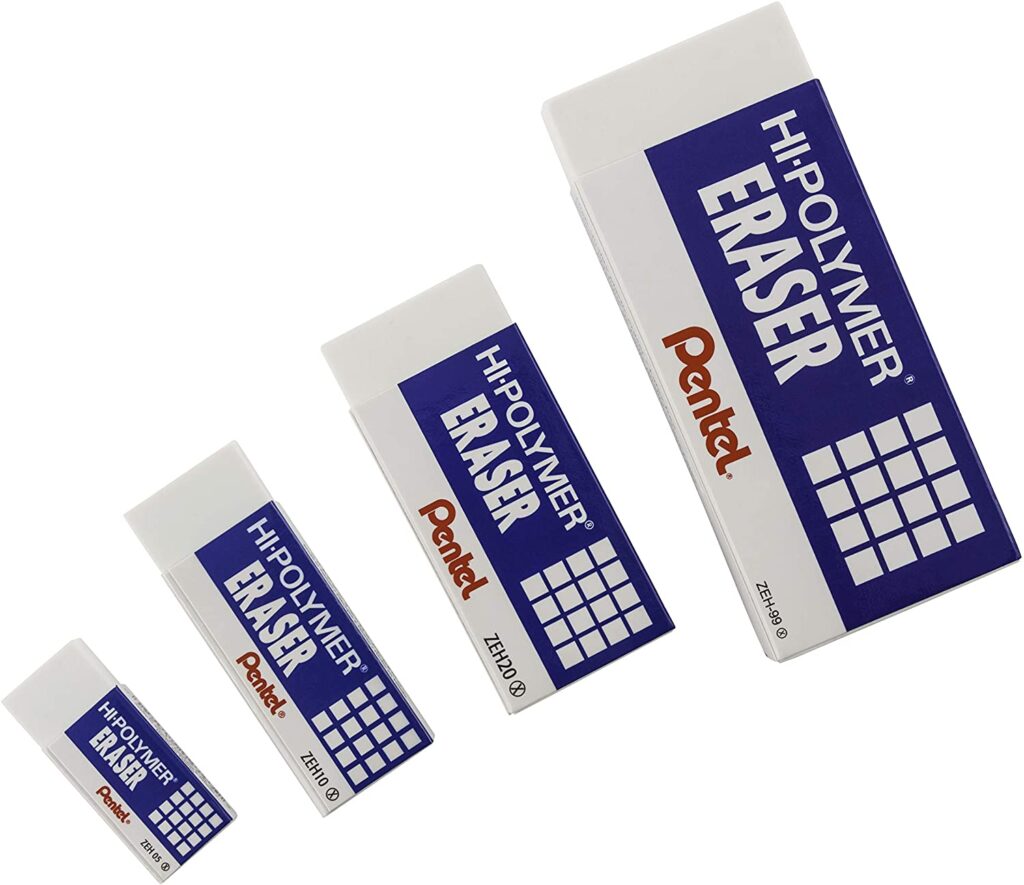 Pentel Hi-Polymer Block Eraser
The firmness of a polymer eraser helps lighten the pen marks, creating highlights.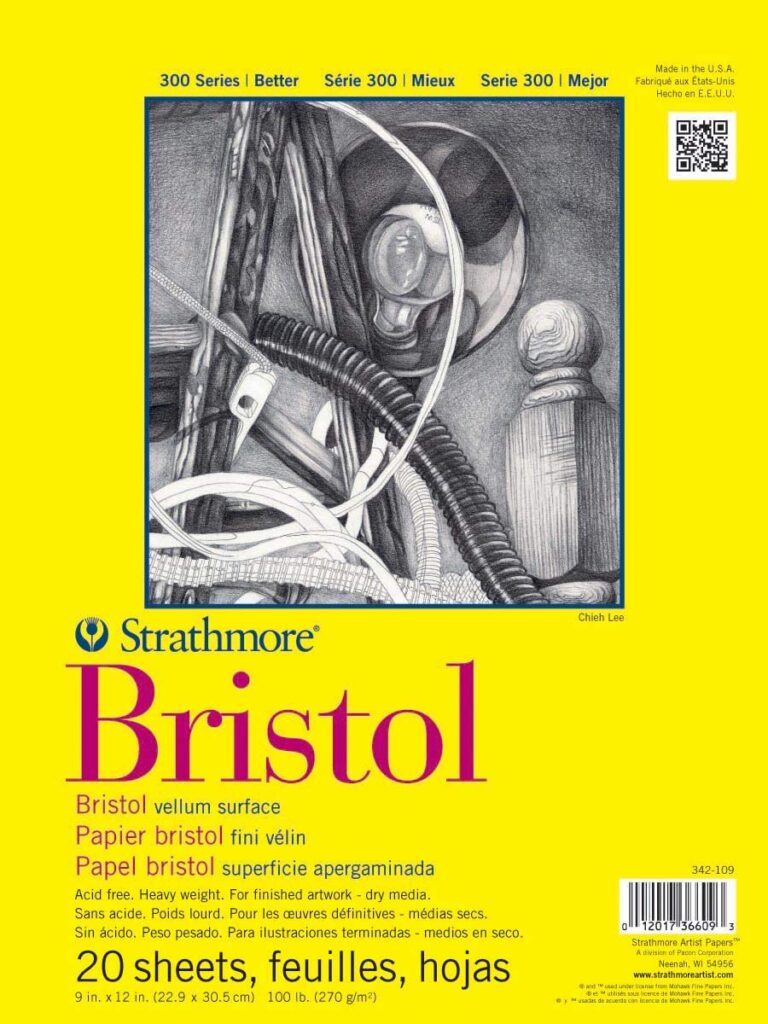 Strathmore 300 Series Bristol Vellum Pad
A thick, strong paper Frank uses for his ballpoint pen art.
To see more of Frank Cho's ballpoint art, you can check out his dedicated book below or his very active Instagram page for works in progress.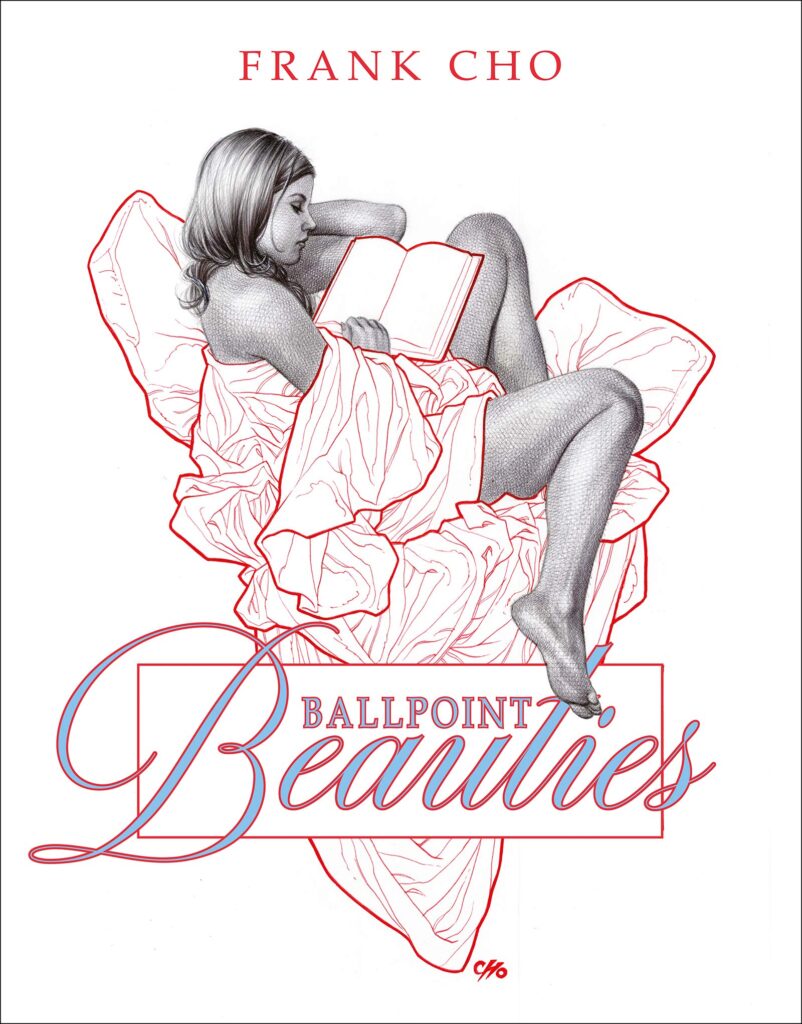 Ballpoint Beauties
This 120 page paperback collects dozens of Frank's ballpoint pen drawings, along with commentary and step by step examples.