If you browse through art posts on platforms like Instagram, Artfol or Twitter you've probably come across #DTIYS – an acronym for Draw This In Your Style.
It's a kind of social media challenge where artists post a drawing or painting that they created and invite others to draw or paint the same image in their own unique style.
Because of people's wide spectrum of techniques and approaches, this can result in some truly spectacular art and fun comparisons between artists.
A cute robot drawn by a manga artist will have a completely different look and feel when drawn by a classical painter or abstract inker, for example.
How DTIYS works
If you're looking to create your own Draw This In Your Style challenge, the process is pretty simple:
Create a drawing or painting that you want to share and use as inspiration.
Post the image on social media with the hashtag #DTIYS, #drawthisinyourstyle or #dtiyschallenge.
Invite other artists to draw or paint the same image in their own style.
Watch as other artists respond with their own creations, resharing and commenting when possible.
Enjoy the great artwork and connect with fellow artists! You can also choose a winner if you like the contest aspect of the challenge.
You can also add specific rules or criteria to your challenge such as:
No direct copying/tracing the original art
Limiting entries to only certain mediums or styles
Setting a time limit for entries – maybe 1 week etc.
Limiting the number of submissions per person.
If you're contributing to someone else's challenge, all you need to do is post your art along with the same #DTIYS hashtag and include the host's @username.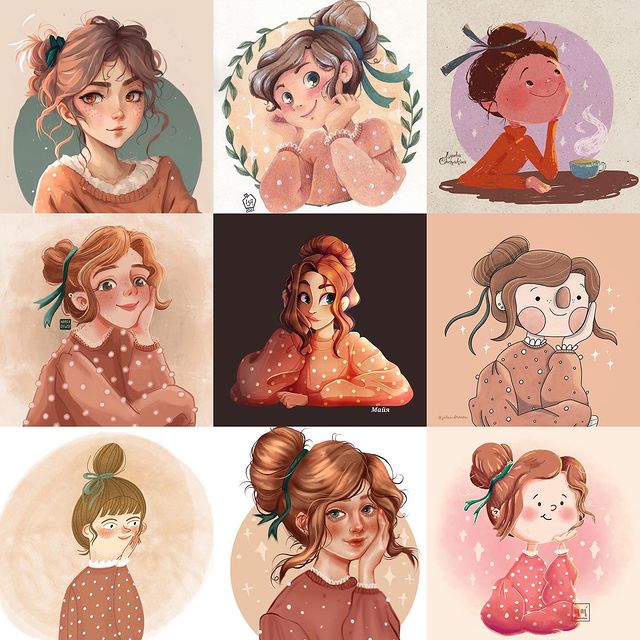 Where to participate in DTIYS
The most popular platform for DTIYS would have to be Instagram, however there are other options as well.
Twitter has plenty of talented artists who regularly host and participate in DTIYS challenges.
Reddit has several subreddits dedicated to art, design and illustration where you can host or contribute to a DTIYS challenge though they're not as well populated as Instagram.
The artist-centric app Artfol has a dedicated section for Draw This in Your Style posts.
Other artist communities like Artstation, Behance or DeviantArt are great places to showcase work created as a DTIYS entry, but not necessarily to host a live challenge.
---
Overall, DTIYS is a great way to challenge your own artistic skills and explore the many different interpretations of the same art. As the host you can connect with other talented artists, and as a participant you can showcase your skills to a wider audience.
So take the plunge and try a DTIYS challenge!