Artfol is a relatively new app that's quickly establishing itself as a dedicated social network for artists. While there have been niche networks like this in the past, Artfol has several perks that could give platforms like Instagram a run for their money.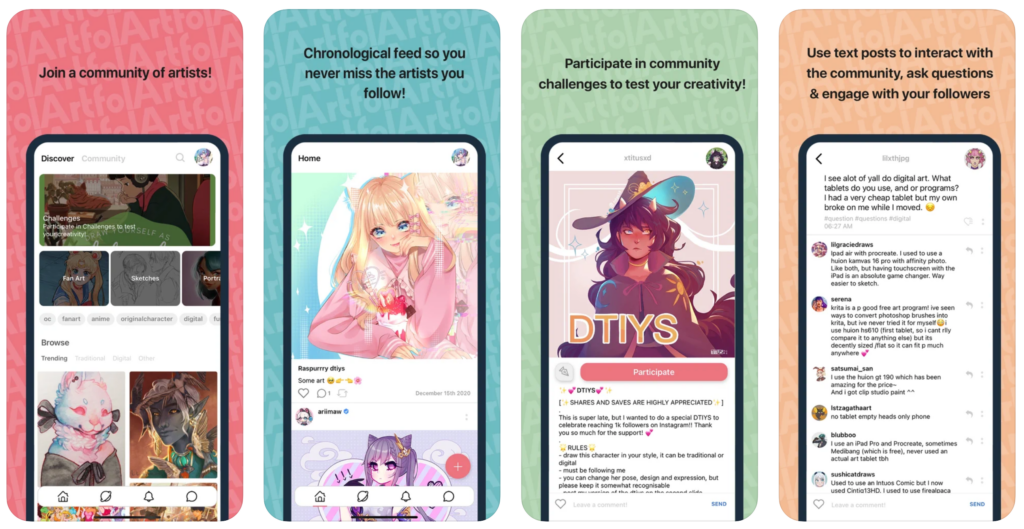 After spending a few weeks with the app, we've outlined some of the pros and cons of using Artfol below:
Artfol profile features
A unique benefit of using Artfol is the robust number of profile options. Besides the usual profile pic and bio, users can add a header graphic, contact info and even if you're available for commissions.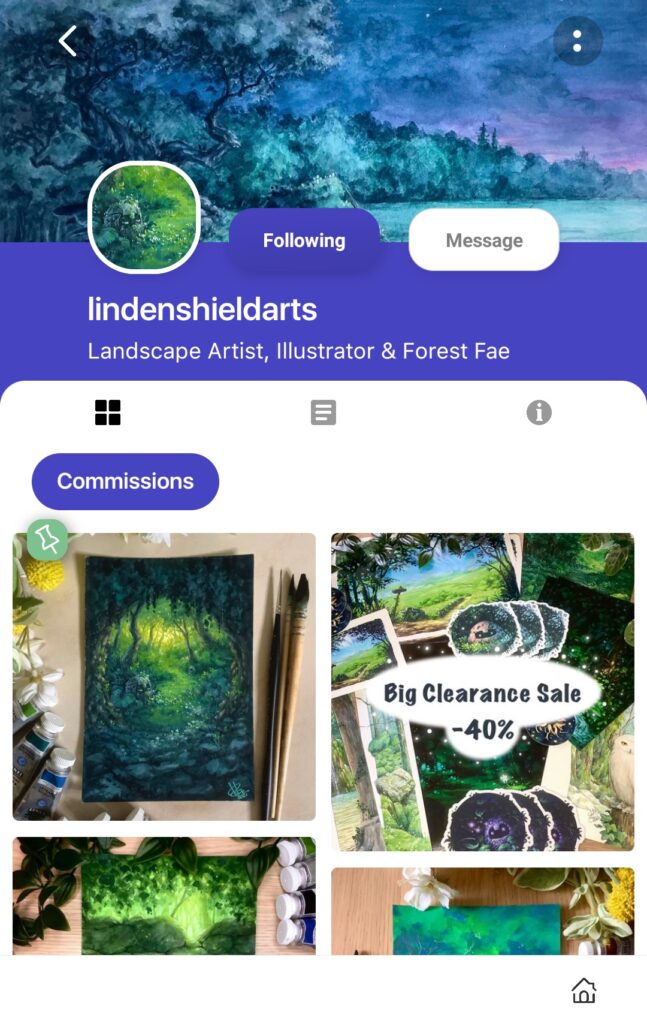 It's also possible to pin certain posts to your profile, instead of only showing the most recent. This way you can pick and choose which images people see when they view your profile.
If you're trying to gain more exposure or build a brand, the option to add multiple outbound links is another plus.
Artfol doesn't show likes publicly
In a bold move for a social networking app, post likes are not visible to the public on Artfol. While the person who posts an image can still see the likes, comments or shares, other accounts can not.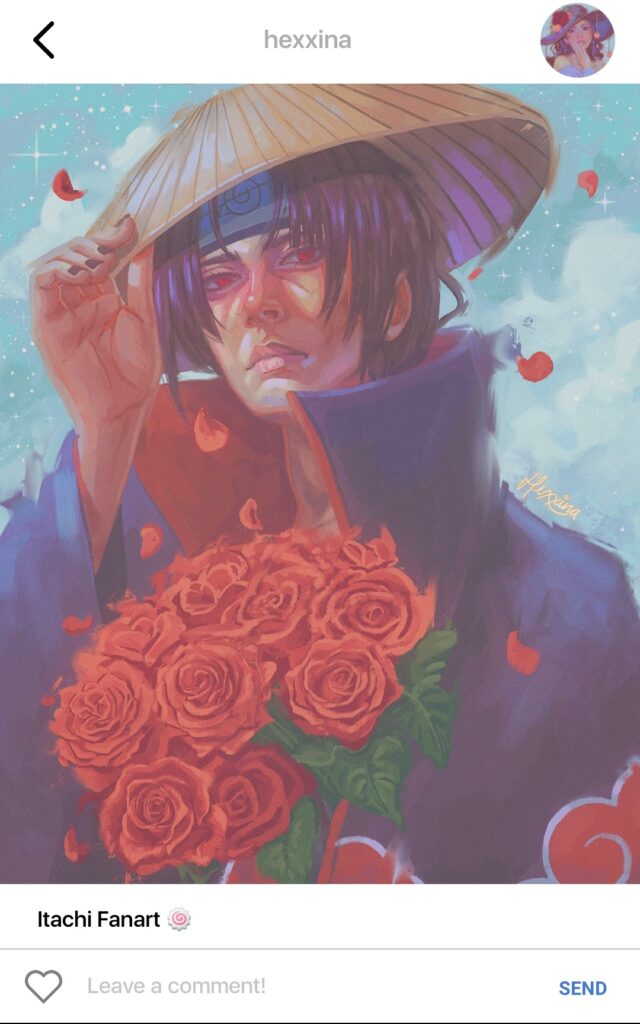 In many ways this helps good art stand on its own merits instead of an impressive number of likes.
Artfol also states that their content is shown chronologically by category rather than through secret algorithms. In theory a new post from a new account has just as much visibility as an established profile.
No more image cropping
One of the most frustrating parts of posting art on social media are the required image dimensions. Artists (and photographers) have had to completely rethink their compositions just to make sure a piece fits on social media.
Considering these platforms essentially exist to share images, this feels pretty backwards.
Artfol on the other hand accepts any image dimensions. This means you won't have to choose between cropping off a character's head or feet just to fit it in a post. Wide landscape images or paneled comic pages are just as shareable on Artfol as perfect squares.
Artfol community challenges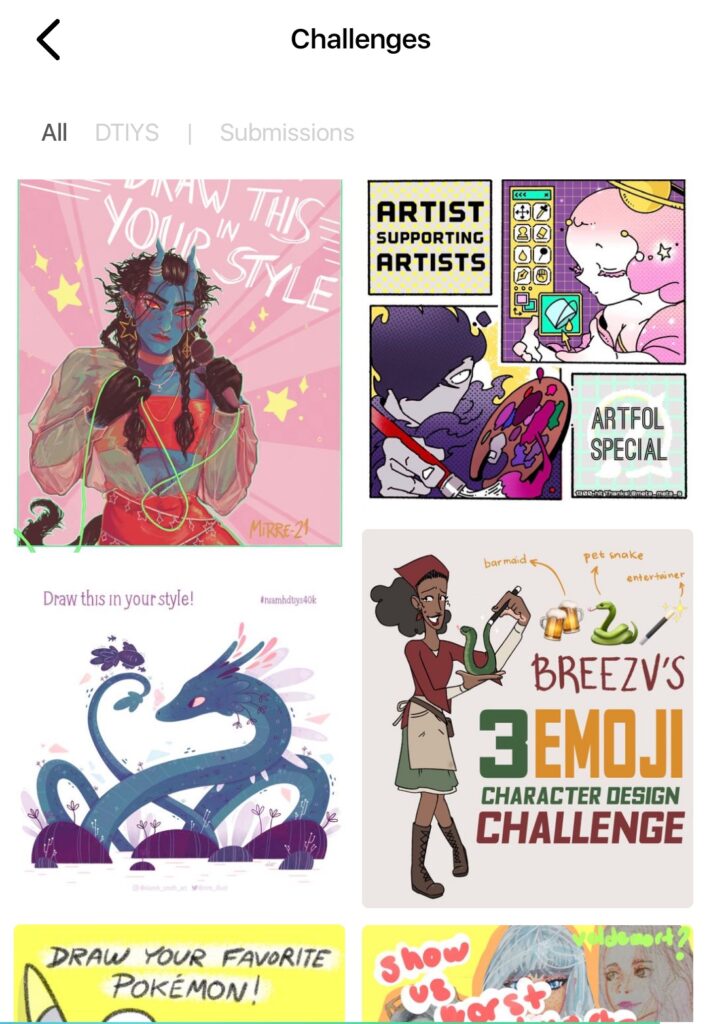 Joining an art challenge is a great way to build your skills and get the creativity flowing. Artfol has a dedicated section for community challenges that's certainly easier to find than hunting for hashtags on Instagram.
Right now the only challenges seem to be DTIYS (do this in your style). This is where an artist posts a drawing and asks others to create the same image or subject in their own art style.
Anyone can create a challenge and list their own rules as they see fit. Participants post their submissions directly on the challenge page, which are shown along with any other entries.
While it's fun to see different artists interpretation on the same challenge, it would be nice to find options outside of DTIYS too.
Community questions and critiques
One of the more "social" aspects of Artfol is the community tab. This is a dedicated section where people can ask art-related questions in a public space for anyone to answer.
Posts that have been tagged as "asking for critique" also show up in the community section. While the commenting system remains the same, this tag encourages people to leave feedback or advice that could help the artist improve.
You can collect images you like
Just like on Pinterest, it's easy to create both public and private "collections" of images on Artfol. When you encounter a picture you like, just tap the image and hit the folder icon to save it to a collection.
There's also a built-in resharing function that Instagram could learn a thing or two from. Art that's reshared (AKA reposted) by another account automatically embeds the original person's username and link.
😯 Uploads are also sorted into built-in categories, so it's easy to check out sections like sketches or portraits with one tap.
Who uses Artfol?
After browsing through Artfol for a few days, there were some trends we noticed:
The art is largely digital. While any art medium is welcome on Artfol, the posts seem to skew towards digital paintings.
The user-base seems younger than other platforms. The posts, comments and references suggest an audience leaning towards under 25.
There are fewer accounts from working professionals. This could just be because of the app's age, but we noticed a smaller pool of professional or working-grade artists on Artfol compared to other social networks.
Artfol is only recently out of beta, so it's likely that these trends will change as their user-base expands.
Is Artfol better than Instagram?
A big part of this question comes down to what you're looking to get out of posting your art online. Instagram has roughly 1 billion users and Artfol is likely only about 1% that size.
This means if you want to amass an enormous number of followers Artfol just wouldn't be able to compete.
However, quality is more important that quantity when it comes to social media. If you want a small and engaged group of fellow artists following your work, Artfol could be for you.
There are also several technical features that make Artfol better than Instagram including:
No image cropping
Multiple outbound profile links
The ability to pin posts
Image collections
Private commission details
Text only posts
One downside we noticed is that the Artfol app feels slow at times. The images can take a few seconds to show up and there can be a lag between pages. Other users have reported this issue, so hopefully the performance will improve over time.
Final thoughts
While Artfol might never reach the same size as its competitors, its artist centered features make it worth checking out. The app has already added several big improvements since its release and we wouldn't be surprised to see it continue to grow.
---