There's nothing quite like the crisp black line of a new pen across white paper. The high contrast is like a magnet for the eye and the expressiveness of ink is pretty much limitless.
One of the most popular pens on the market aimed at artists is the Tombow Fudenosuke line of brush pens.

While the pens are available in a range of colors, we'll be covering the black ink variety as they're definitely the most sought-after. Tombow markets these as calligraphy brush pens and they are indeed incredibly capable at hand-lettering and typography.
In this review we'll look at them from an illustrator's perspective and see how they cope with drawing and line-work.
🤓 Fun fact: What does "fudenosuke" mean? According to Tombow, it's Japanese for "brush that helps".
Two brush tips go pretty far
Unlike other artist pen sets that come in up to a dozen line weights, the Fudenosuke pens come in just two. One hard tip and one soft tip.
You might think that would feel limiting, but the design of the tips makes them incredibly versatile. Both tips seem to be made out of a conical foam-like material that has a slight give to it. By holding the pens vertically you'll find you get a much finer line than at an angle – something you'd expect in a calligraphy pen.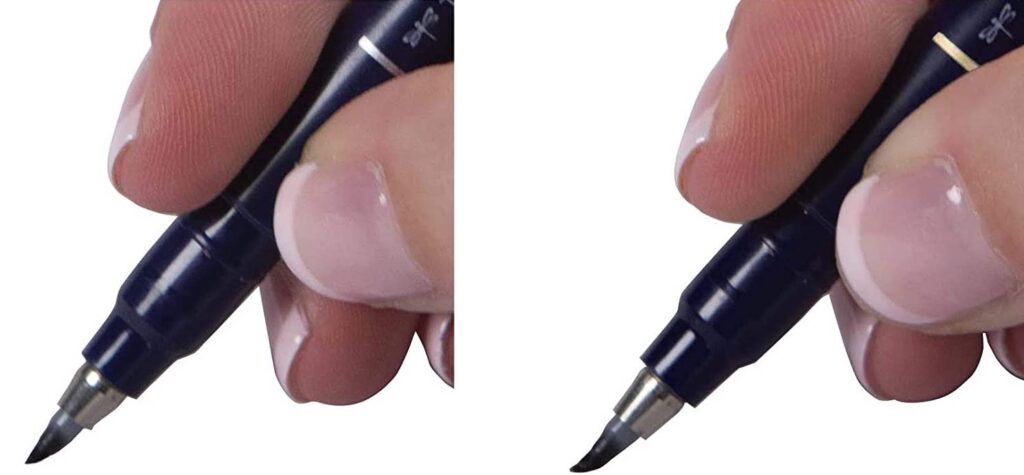 Push a little harder and you'll get a thicker line that quickly tapers off with less pressure.
The soft tip feels slightly longer and more flexible and creates a thicker, bolder line.
The two-pack Tombow sells certainly seem like they were designed to work together and are best kept as a set.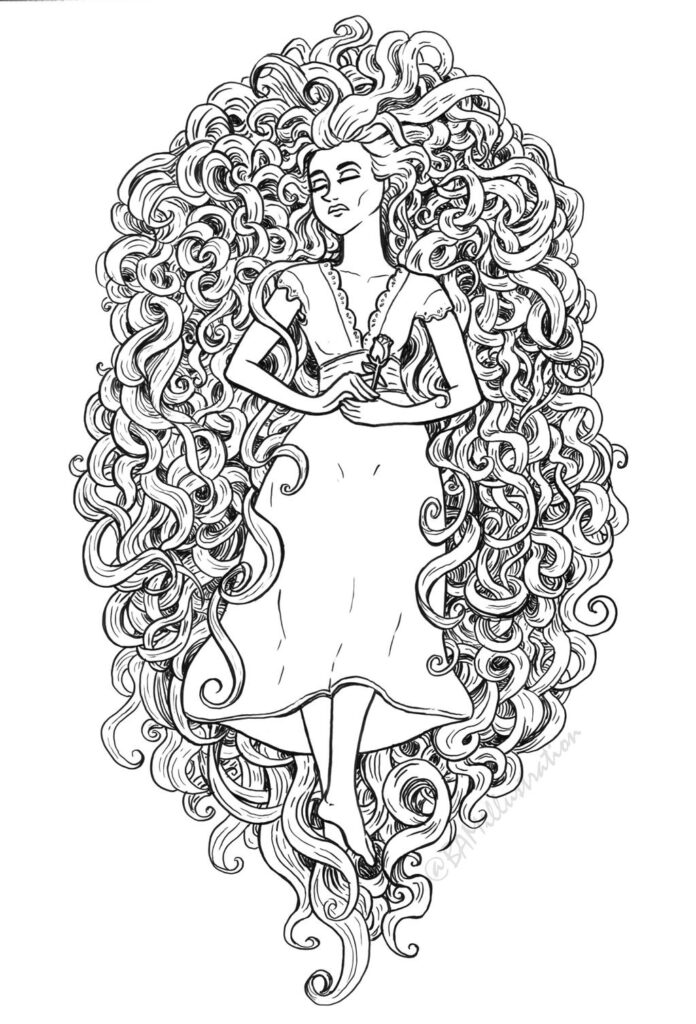 Brush effects without all the cleanup
Despite their small size and lack of bristles, the Tombow fudenosuke line can create some very nice brush strokes. If you lift the pen up at the end of a stroke you'll find it leaves a subtle, but visibly faded line. This can be used to create mid-tones or just draw more expressive lines all together.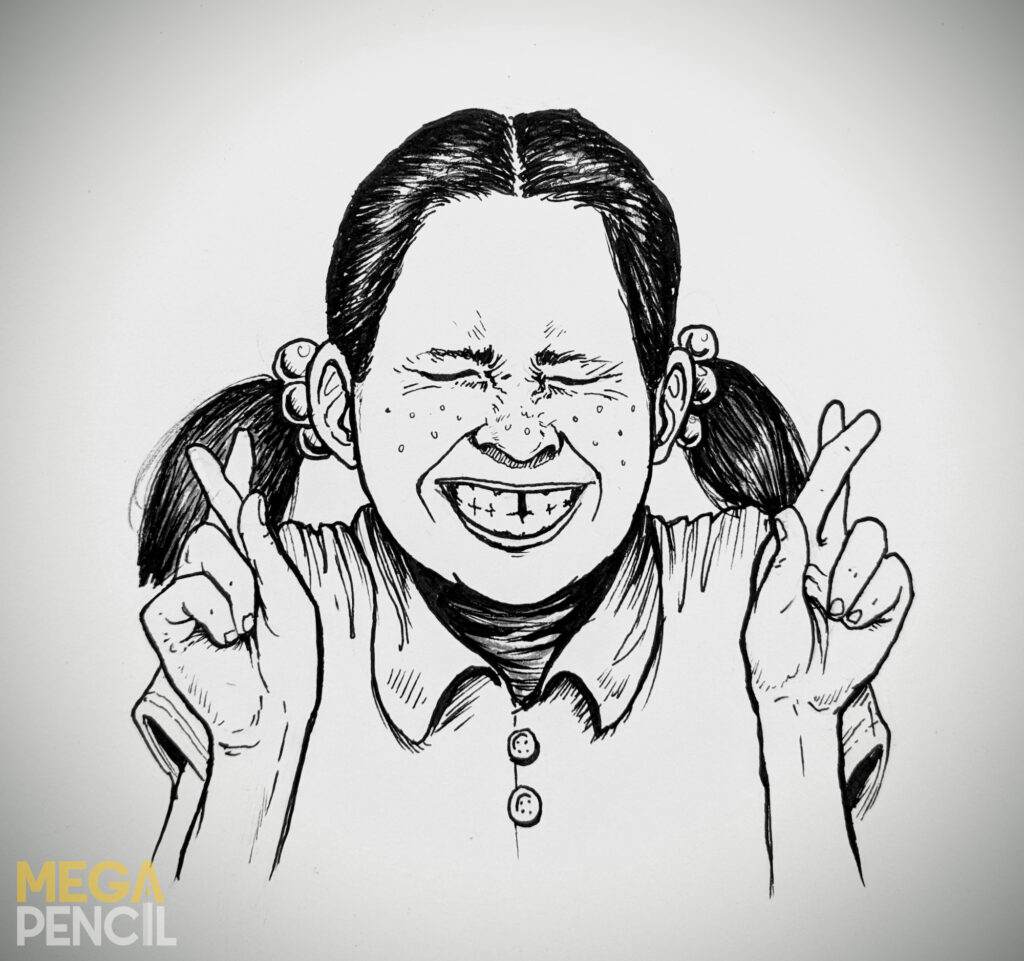 Are Tombow fudenosuke pens waterproof?
While the product doesn't explicitly state so, we performed our own tests and can confirm, yes, the fudenosuke pens are waterproof.
As long as the pen art is given a few minutes to dry and proper mixed media paper is used, the pens have no problem with watercolor.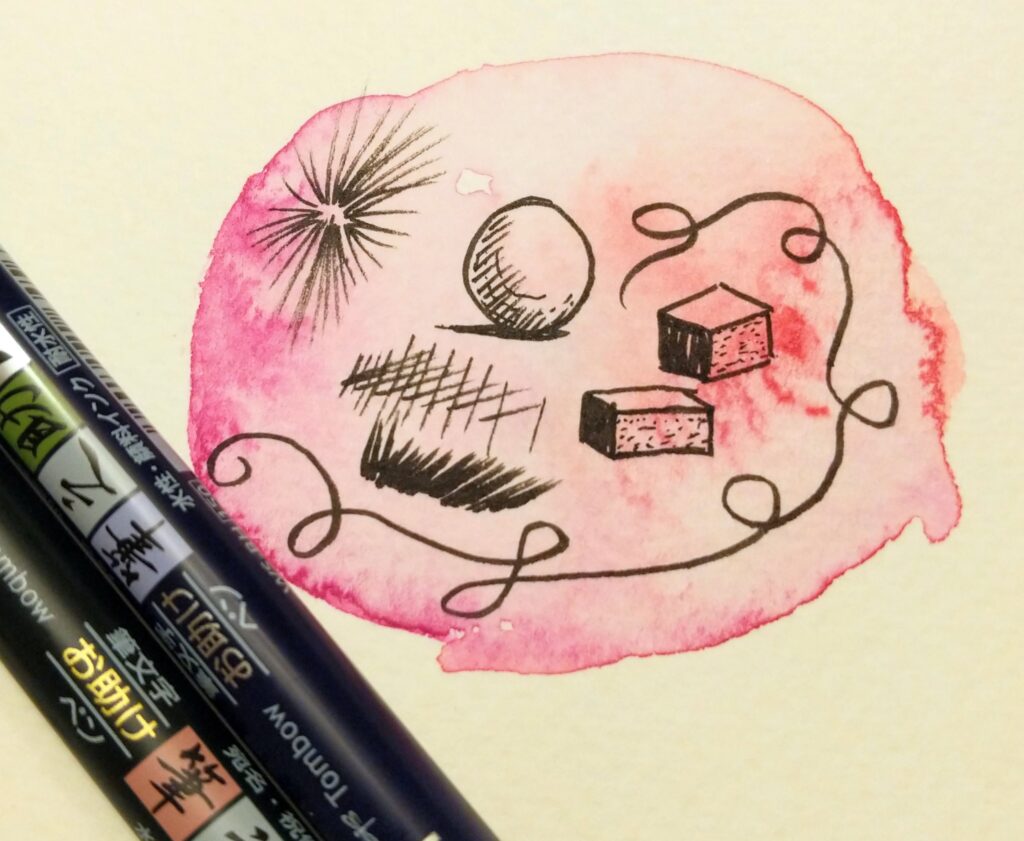 With a current price under $6 for a two-pack, we can wholeheartedly recommend Tombow fudenosuke brush pens for artists, cartoonists or anyone else looking for a versatile and expressive tool.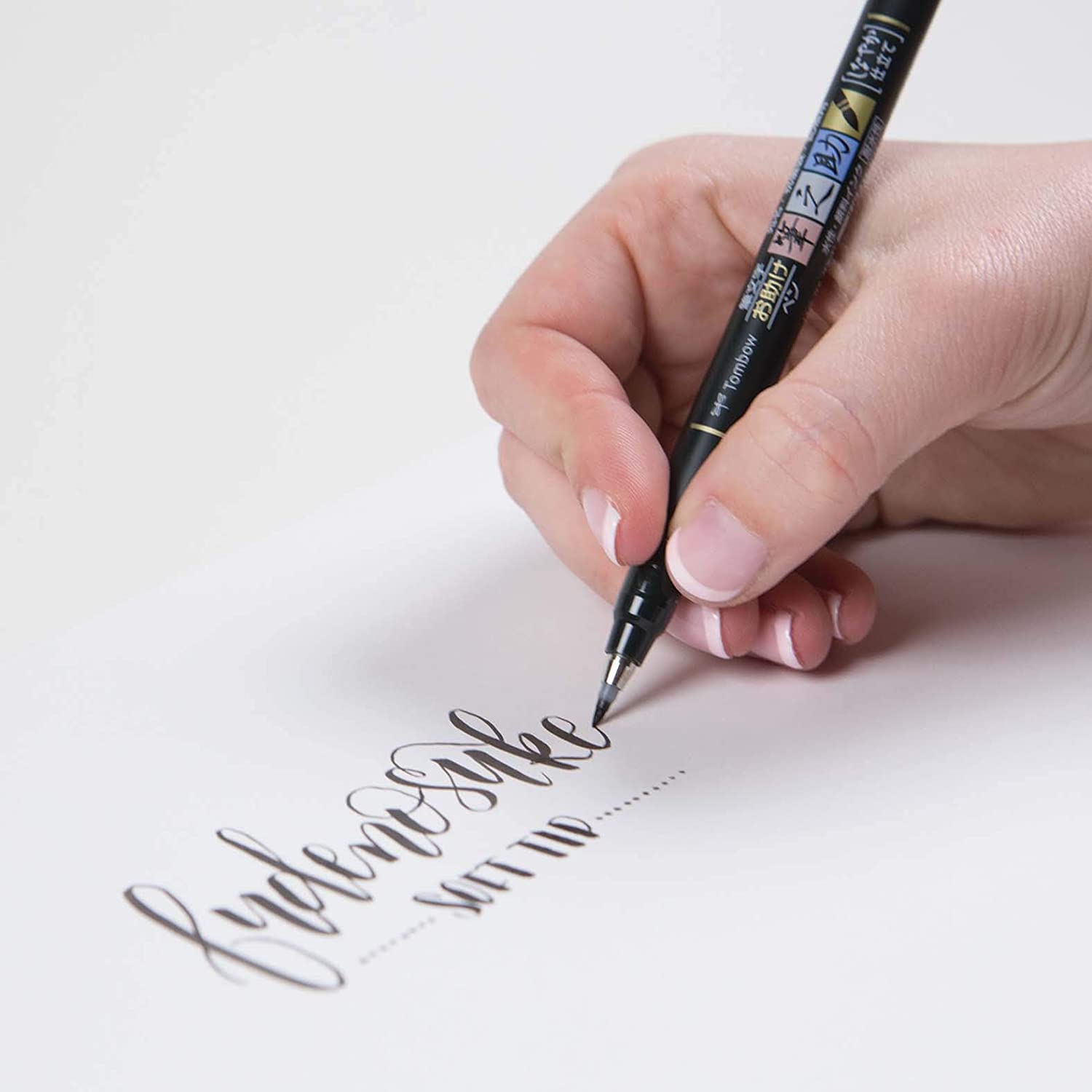 Tombow Fudenosuke Brush Pens
Recommended
Versatile and expressive brush pens that won't disappoint.
Pros
variable line width
waterproof
excellent brush tips