It wasn't too long ago that concepts like 3D printing were reserved for Star Trek and Isaac Asimov. Over the past 10 years however there's been an explosion in affordable, consumer grade 3D printers that can operate right on a desktop.
For a few hundred dollars it's become possible to design and manufacture an endless array of objects right from your home.
3D printing has also spawned massive marketplaces for people to share and download digital design files. Action figures, wallets, planters, guitar bodies – you name it and there's probably a file available to download and start printing.
That got us thinking… what 3D printed models could be helpful for artists?
In the list below you'll discover our findings. All of the items are available to download and create with most common 3D printers in a few hours.
Petite paint palette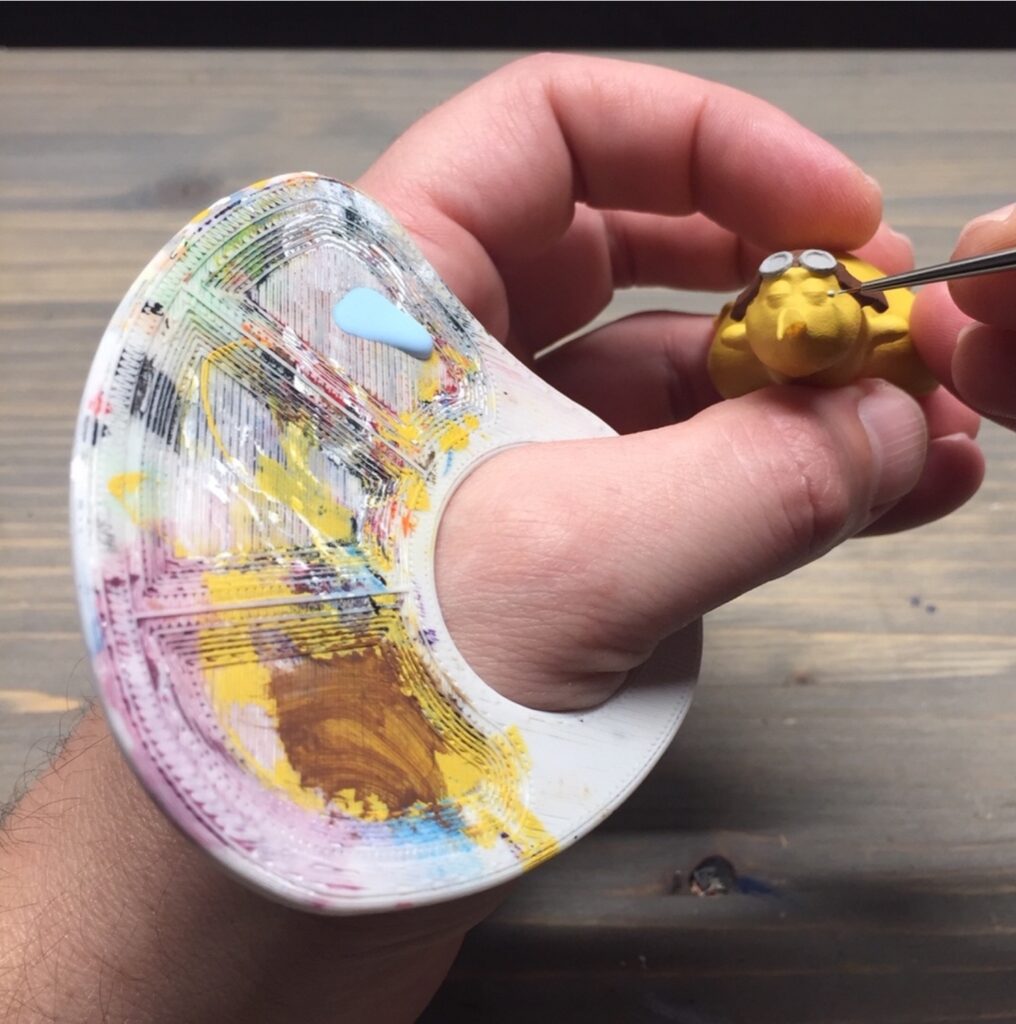 This wearable little palette is designed to shorten the distance between your paint and a held item. A real space saver, the design can be scaled to fit any hand size.
Cubistand pencil holder stand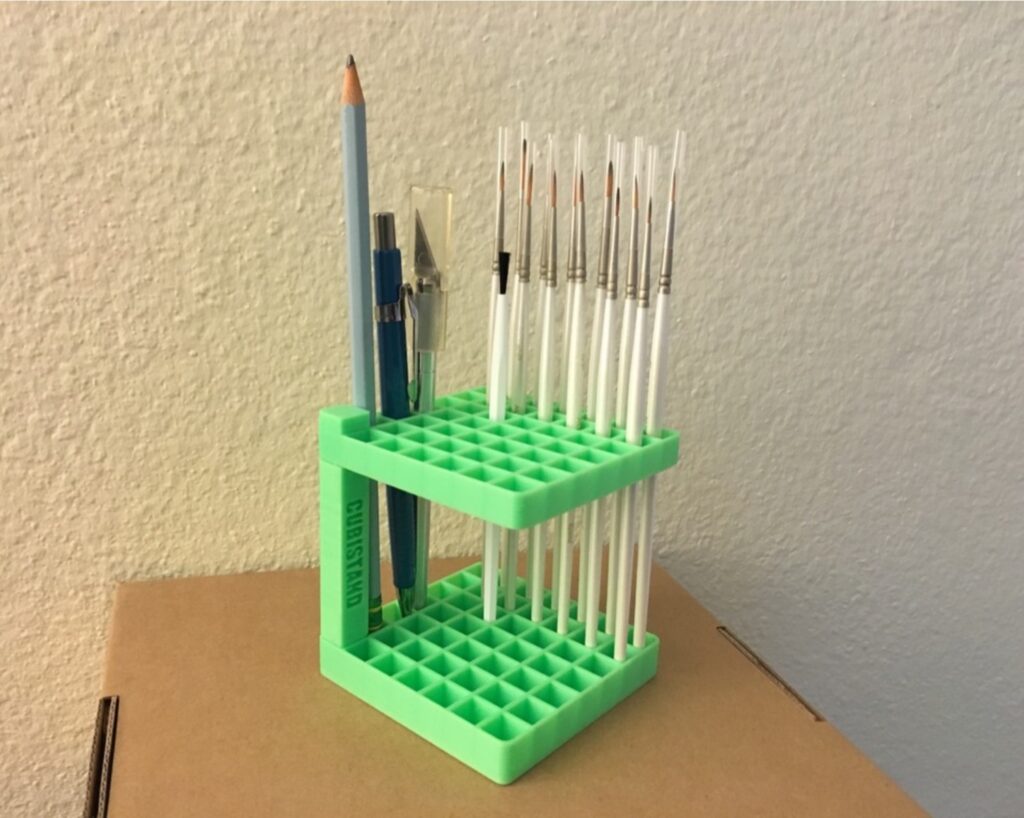 This simple grid design can hold up to 48 brushes, pencils, pens or other art tools. Like any of these 3D models, the object can be scaled up to accommodate larger objects like markers.
Spiraling pencil holder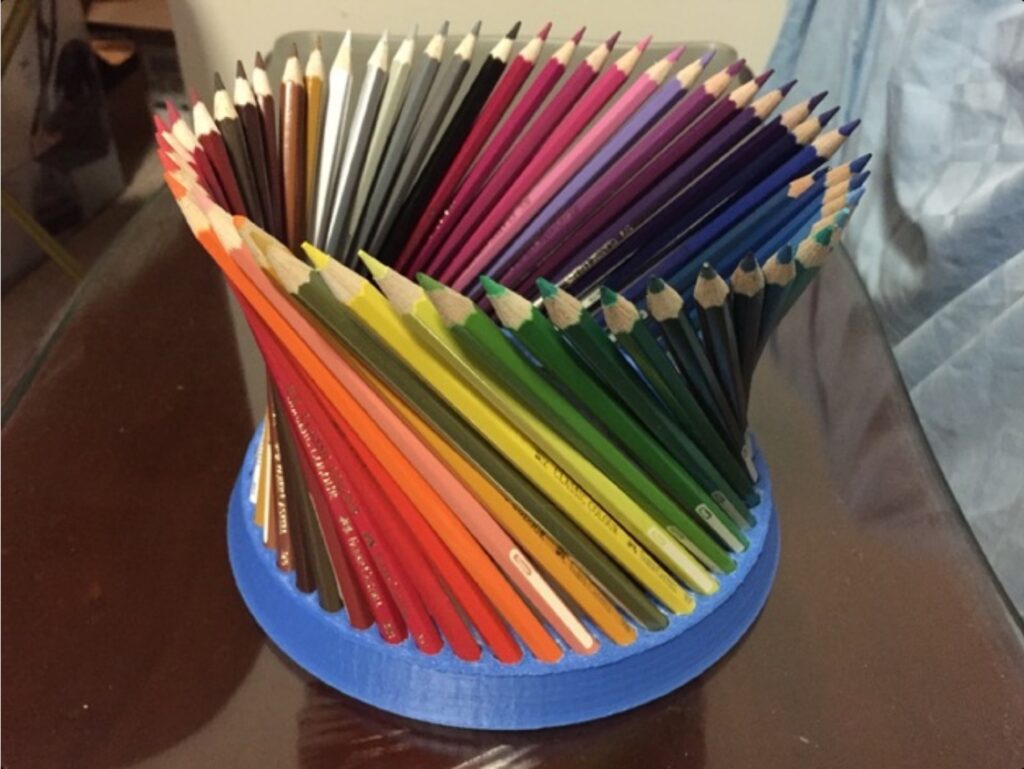 Could there be a funner way to store color pencils? We don't think so. The cascading, circular tilt makes them look like art all by themselves. The slotted ring base holds 48 pencils and measures around 8″ in diameter. It's also customizable so you can edit how many pencils it stores along with their degree of slope.
The pen butler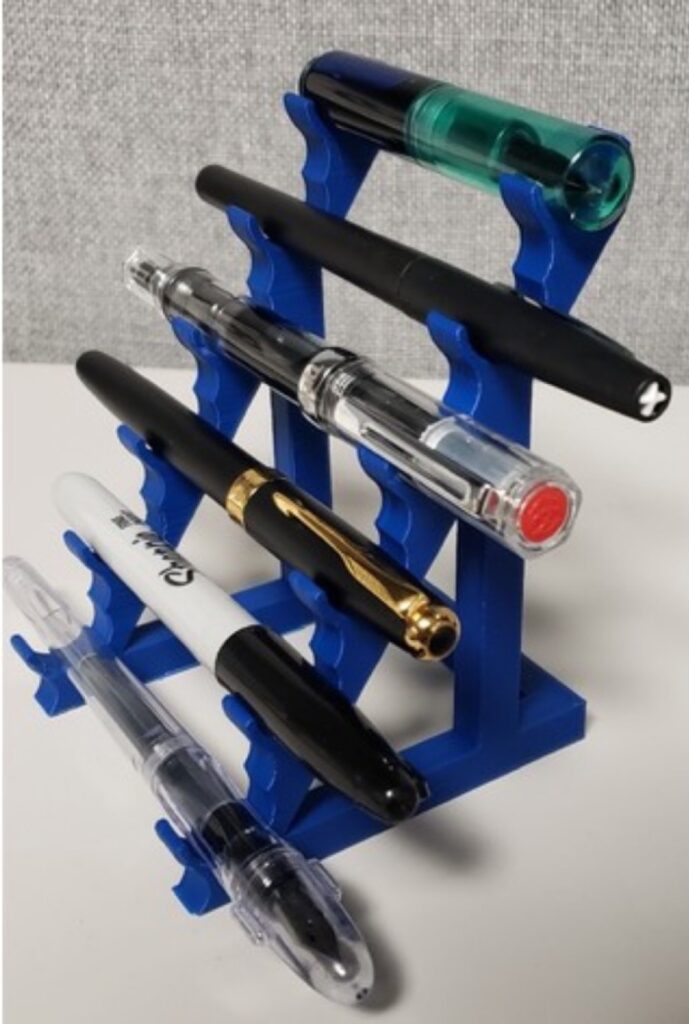 "You're pen, sir?" This innovative little holder neatly presents up to six of your favorite pens. Remember, when it comes to 3D printing you can keep printing as many quantities as you need!
Sketchbook cover pen holder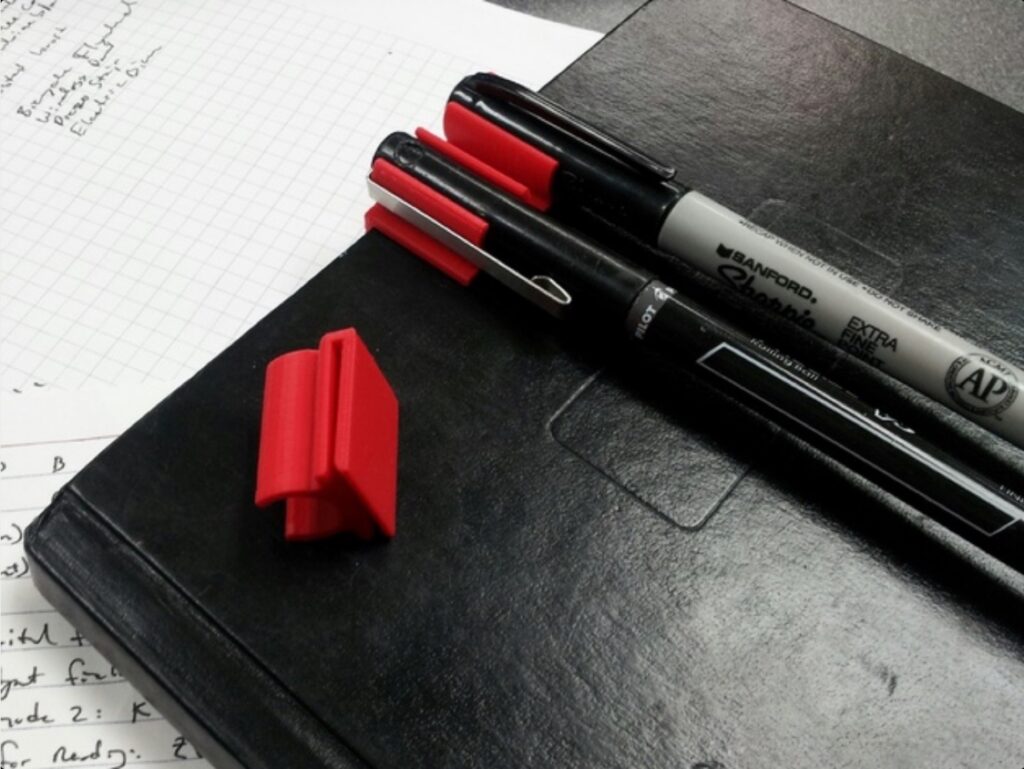 This is a small item that solves a big problem… it allows you to attach a pen directly to the cover of a sketchbook. The tab on the back slides between the pages, while the cylindrical part clips around the pen. Pretty clever!
Paint palette with brush holder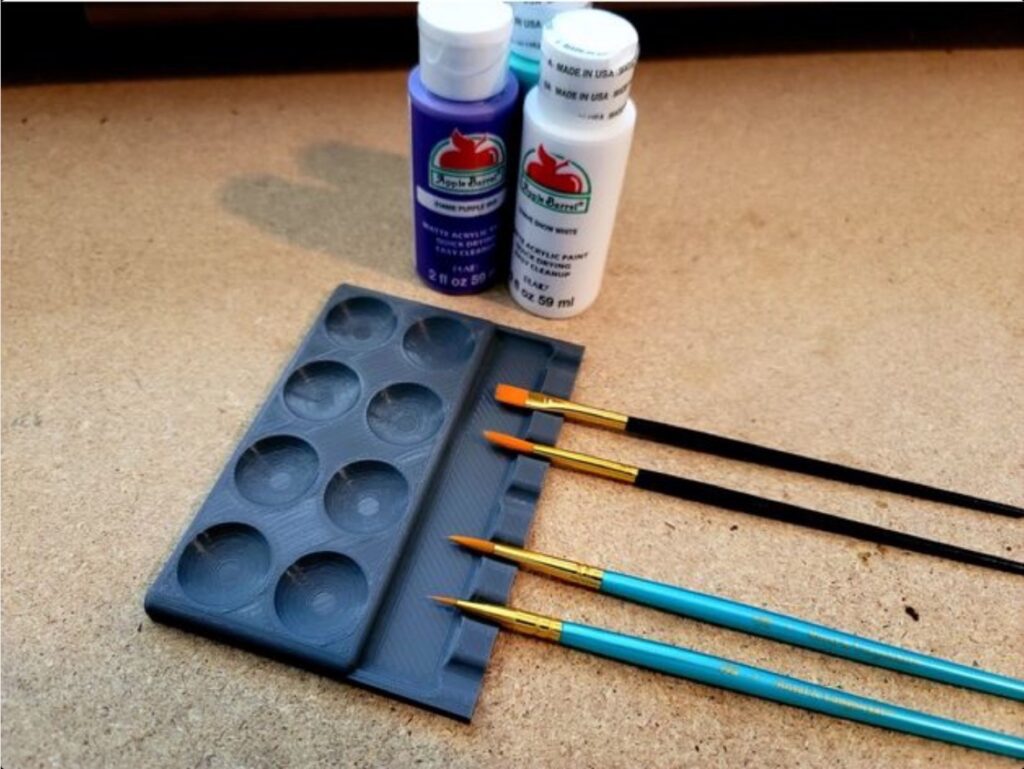 Sometimes propping up a loaded paintbrush can be tricky. That's what we liked about this palette and brush holder combo – there are 8 dishes for paint, plus 6 slots and a drip tray for brushes.
Modular paintbrush holder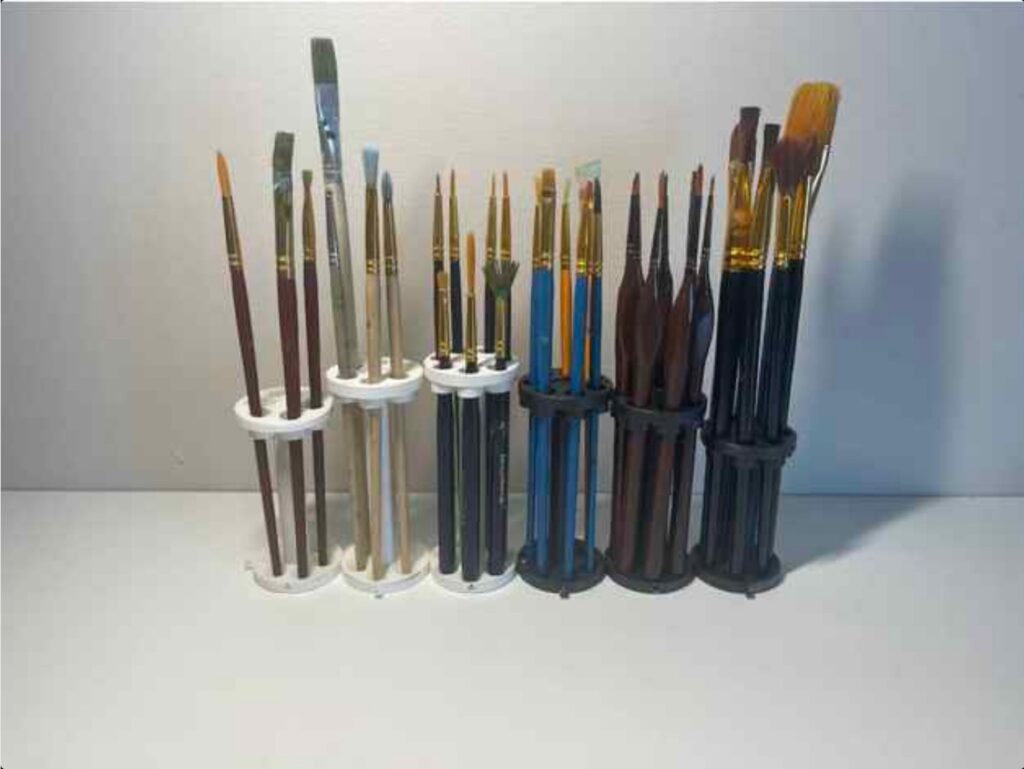 These 6-slotted rings vertically store paintbrushes for easy access and drying. The bases feature a clever rod and collar system that allows them to clip together. This makes them more stable and means the modular design adapts for even the biggest brush collections.
Altoids tin watercolor palette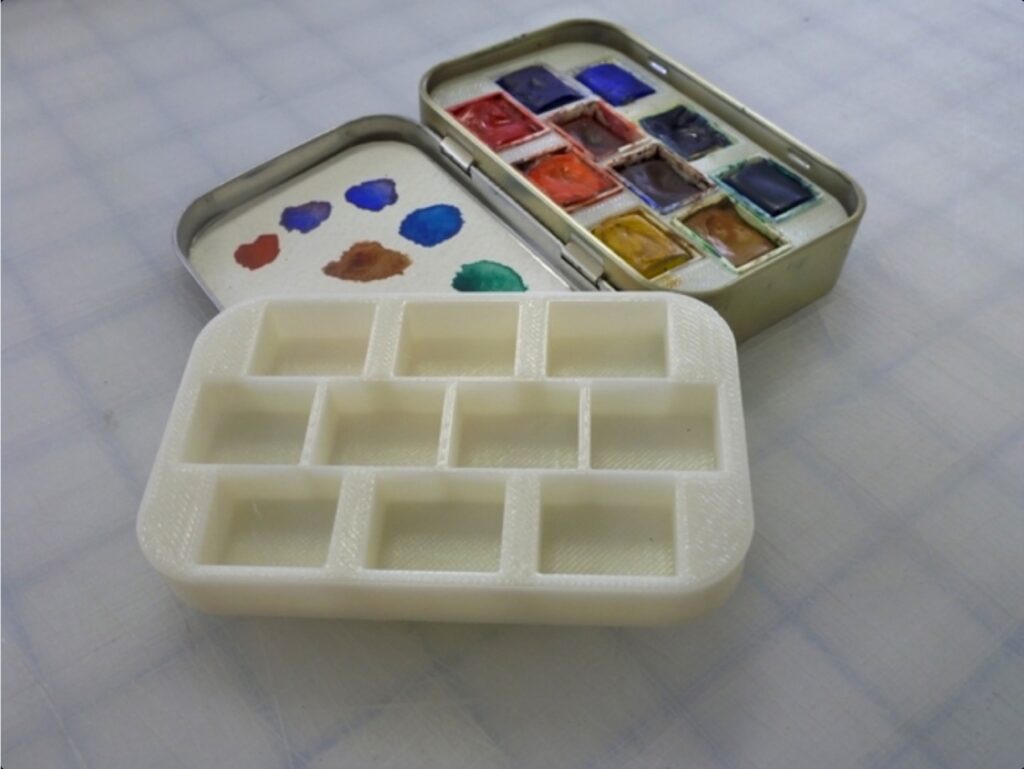 You can't help but admire the ingenuity of this one. This 3D printed palette is designed to perfectly fit inside an Altoids mint tin. The 10 slots fit standard half-pan paints from brands like Windsor Newton, Sennelier, and Daniel Smith. For only a few bucks you can have a pocket sized watercolor kit!
---
Have more 3D printable artist's tools you want to suggest? Send them to us!