You never know when inspiration will strike.
We're big fans of pocket-sized drawing kits, but this takes things a step further…
The True Utility TelePen is smaller than your average linguini noodle and measures just 2" long. When telescoped out, the stainless steel body reaches 4.5" and features a miniature rollerball tip with black ink.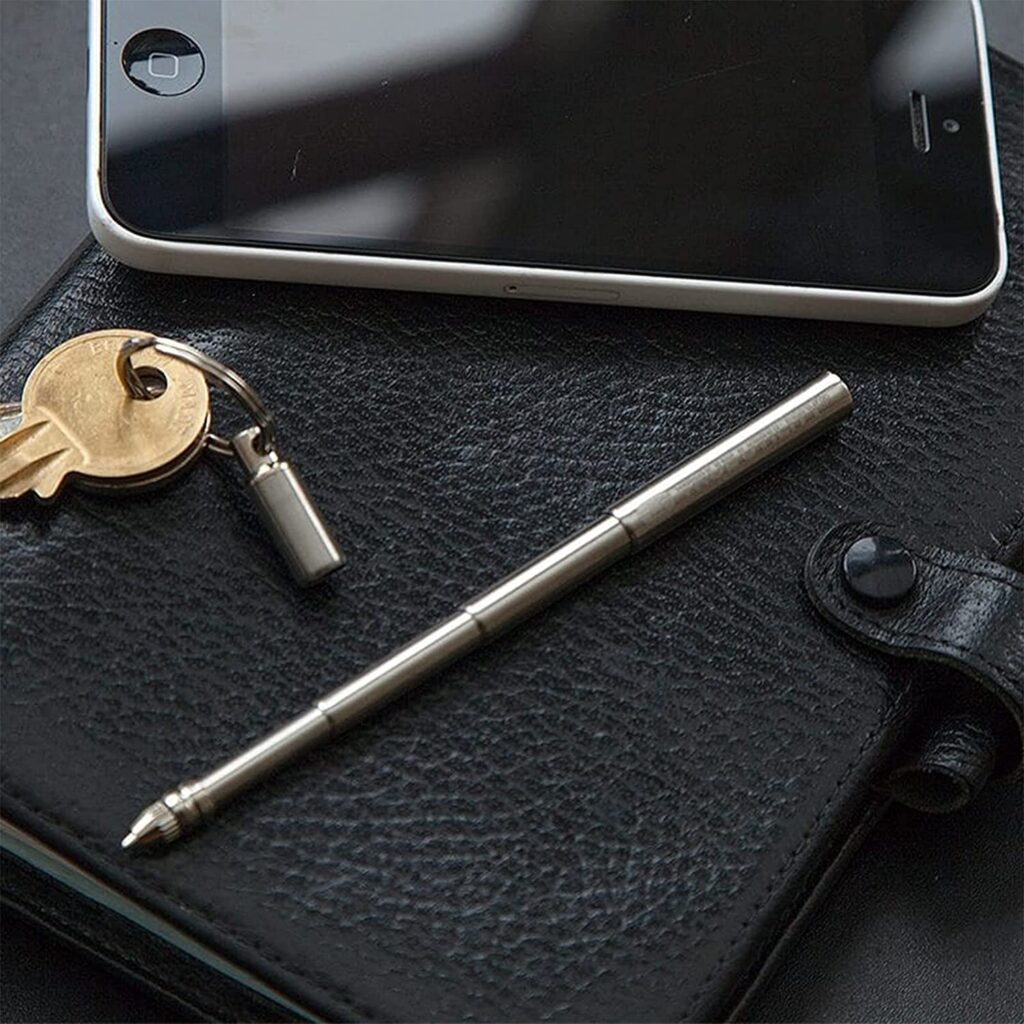 The nifty "CleverClip" attachment lets you clip the pen to a keyring, carabiner or wherever else you need it most.
Think of the possibilities here… if you have your keys, you can draw! Will the line consistency or ink quality be as good as a Micron pen? Probably not, but it's enough to jot down a sketch until you're back in front of your full art arsenal.
If you're concerned a pen this small might run out of ink quickly, the TelePen has you covered. Three spare ink cartridges are included with every pen.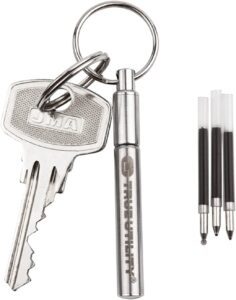 Surprising bonus – the TelePen ships in a resealable waterproof case.