Accurately depicting the female form has puzzled artists since a hairy-fingered hand first picked up a piece of chalk.
Get it right and there are few subjects more beautiful to behold. Get it wrong and audiences will jeer at the contorted, deformed creature that had the misfortune of being put on paper.
Cognitive Drawing: The Female Figure is a complete workbook that aims to reveal the secrets of the female form and add realism and accuracy to your next sketch.
Author and comic veteran Jason Brubaker guides the reader through 160 pages of tutorials and exercises that cover every aspect of drawing female figures. Anatomy, proportions, facial features and more are explained in-depth using a comic book format.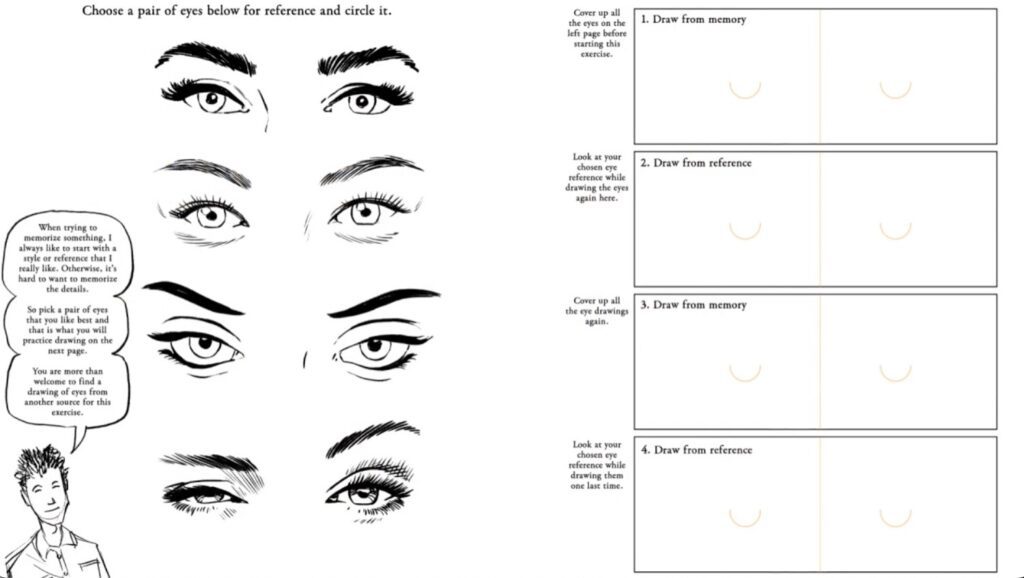 Learning to draw with the testing effect
A companion to the previously published book on the male figure, Cognitive Drawing: The Female Figure continues the unique learning technique that earned the series its namesake.
The book uses a psychological tool called the testing effect to teach the reader to draw from memory. Sometimes called retrieval practice or active recall, the testing effect builds stronger long term memory by repeatedly pulling information from memory, than checking it against a reference and repeating.
Applied to drawing, this means studying an image, then covering it and drawing it from memory as best you can. You then check the reference again and draw the same subject, noticing small details you missed the first time.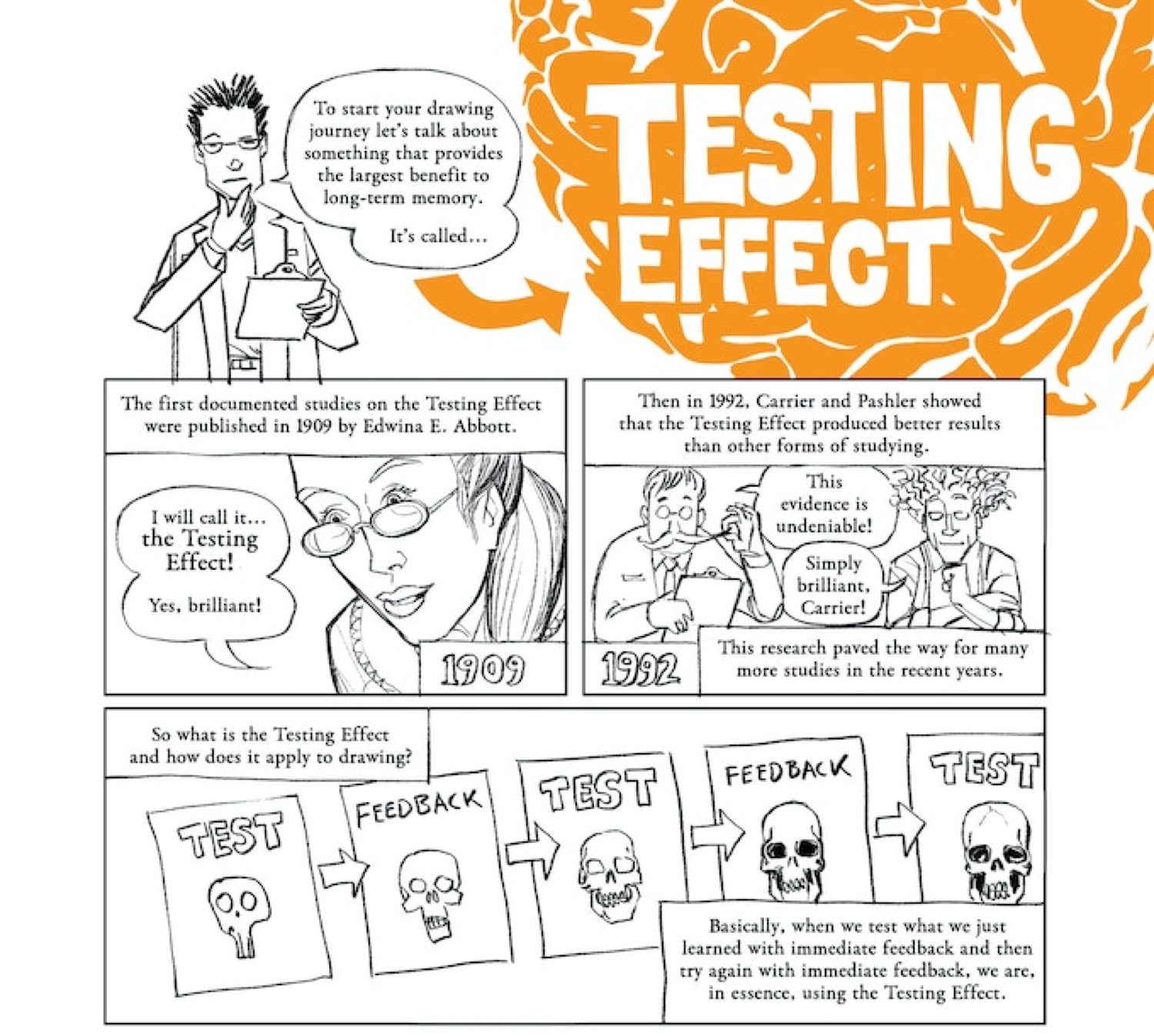 Over time this method can be used to learn to draw anything from memory – including of course the female figure. Pretty nifty trick!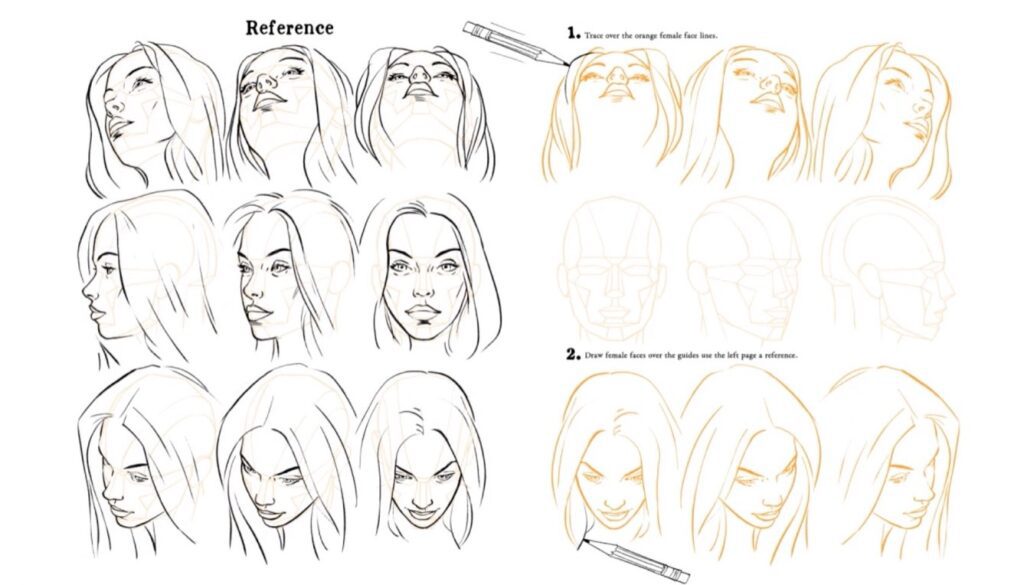 Not just a book, a workbook
Cognitive Drawing has already built a strong following among Homeschoolers, Charter Schools and High Schools. The book is similar to other textbooks in that you are encouraged to draw directly on the pages.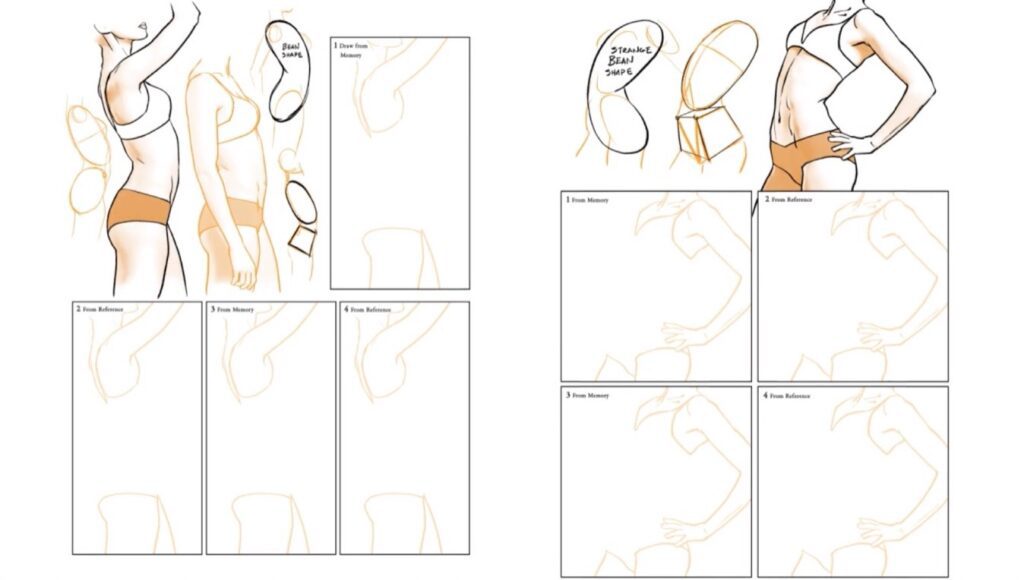 The books are printed on high quality sketchbook paper perfect for drawing with a pencil. There's also fold-flat sewn binding and a place marker ribbon just like you'd see in a Moleskine.
How to order Cognitive Drawing
Jason Brubaker is currently offering the book on Kickstarter, where he's already raised nearly double his $25k goal. If you're interested in learning to draw the female figure from memory, you can pre-order the book from $22.
Orders are estimated to deliver February 2023.