Wondering what the best gifts are for the artist in your life? The options might feel overwhelming, but art supplies are truly one of the most meaningful gifts you can give.
Supplying someone with the tools to help them create and express themselves is a thoughtful way of showing you care.
With this regularly updated gift guide, we'll "present"😉 the top gifts for artists across all skill levels. From total beginners to seasoned professionals, we've compiled quality tools for every creative on your list.
Quick jump:
As an Amazon affiliate, we may earn a small commission from your purchase. This helps support Mega Pencil at no cost to you. 🙂
Gifts for beginner artists
When you're just starting out it's all about mastering the basics. Beginning artists should have supplies cheap enough to replace, but good enough to encourage the next drawing.
Here are a few ideas budding artists would love to unwrap…
Arteza 9×12″ Sketchbook Set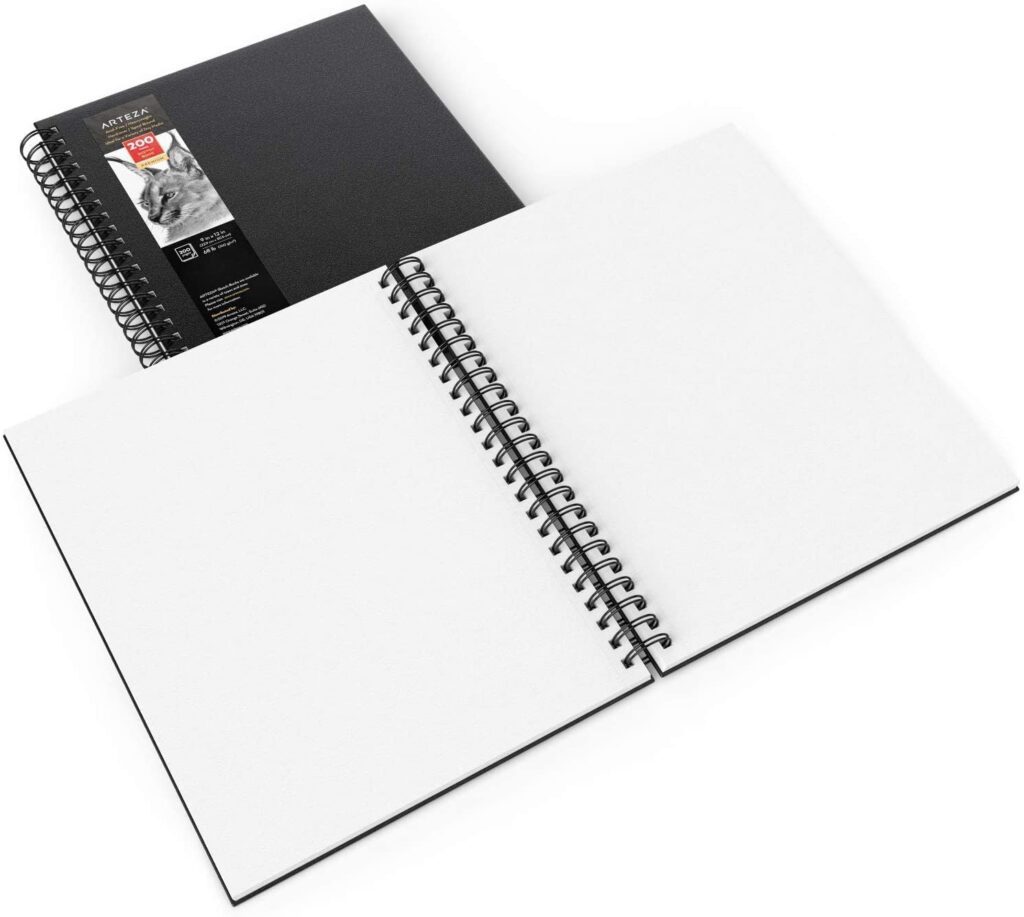 Arteza has built a solid reputation with affordable art supplies that don't scrimp on quality. This set of two spiral-bound hardcover sketchbooks are perfect for drawing practice and finished pieces.
The 68 lb paper is over 50% thicker than printer paper, making it suitable for just about any dry media plus pens and markers. Each book contains 200 micro-perforated sheets ready to be filled.
Pencil Twist-Erase Mechanical Pencil

When you're learning to draw, mistakes are part of the process. That's why the Twist-Erase pencil from Pentel is our absolute favorite for beginners. The 1.25″ long eraser twists up from the back and is HUGE compared to most pencils. It even ranked among our favorite mechanical pencil erasers ever!
The thick, rubberized grip is also easy to hold and the larger 0.7mm lead won't snap as easily under pressure.
Huion Inspiroy H580x Drawing Tablet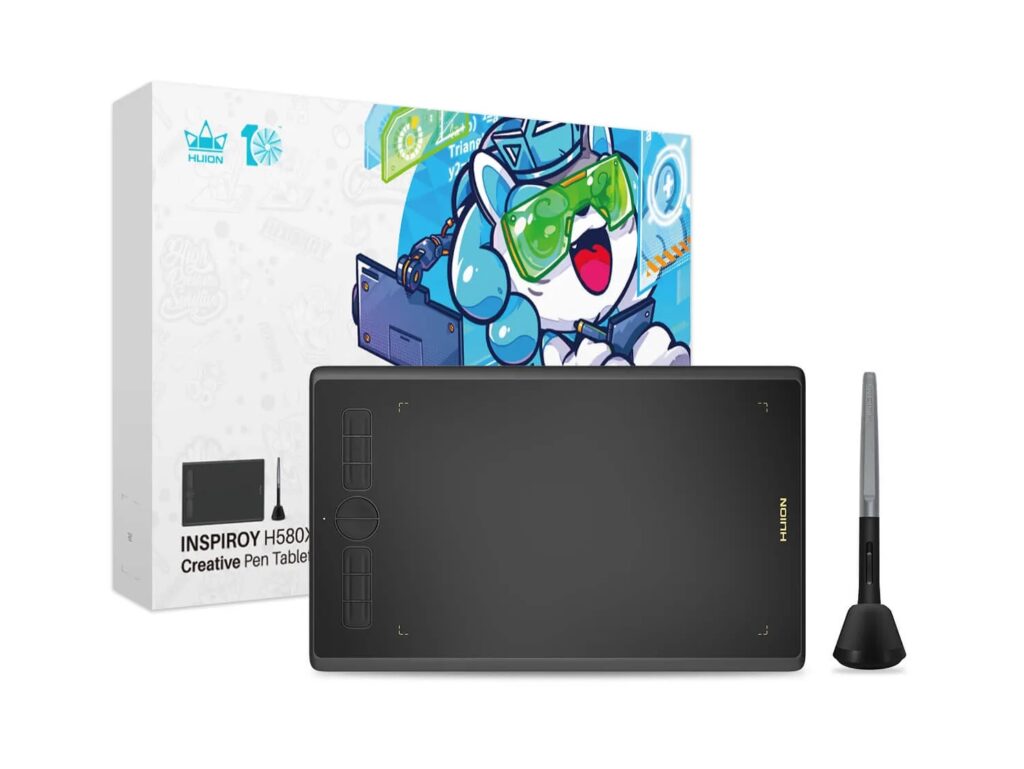 We covered this tablet in detail during our hands-on review and can firmly say it's one of the best gateways to digital art.
The 5×8″ working area is big enough to tackle a variety of projects without taking over your entire desk. The pen, textured surface and super slim dimensions all help the tablet punch well above it's ultra affordable price tag.
Note that the tablet is just a tool and requires software to work with. Our pick for the best digital art software for beginners would be a tie between Corel Painter Essentials and the excellent Clip Studio Paint.
Prismacolor 13pc Hand Lettering Set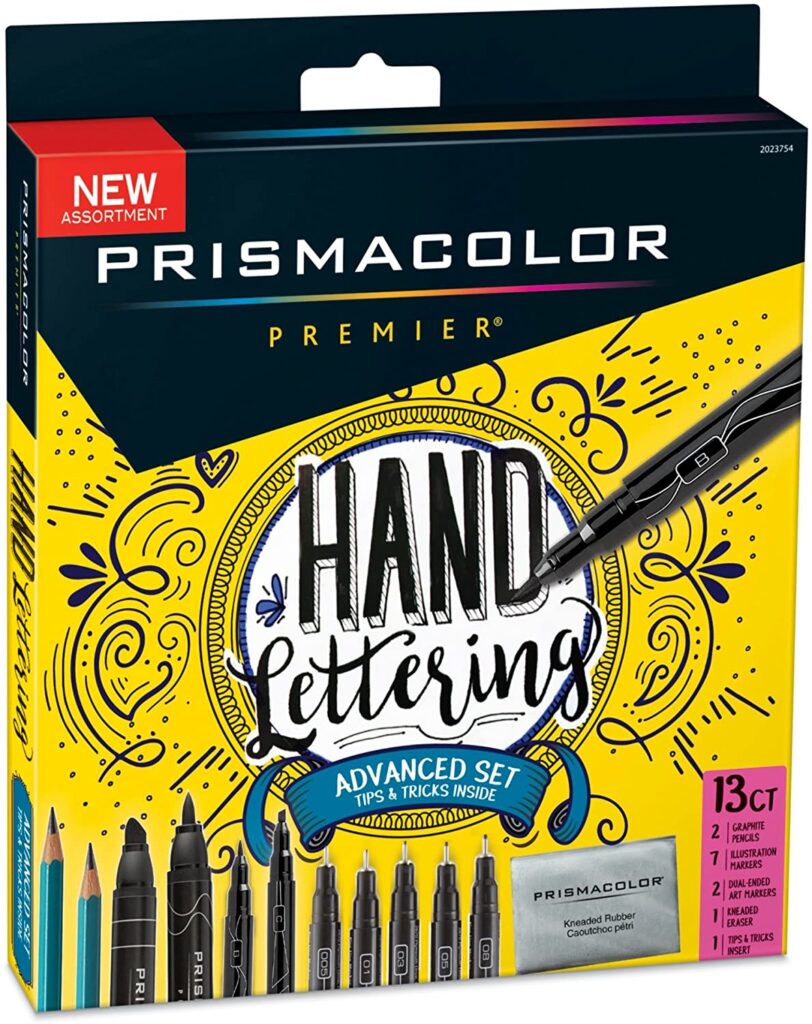 While this set might have everything you need for calligraphy and lettering, the tools have a much wider range of uses. Prismacolor has been producing quality art supplies for over 80 years and this kit stands as a great introduction for inking beginners.
Ideal for comics and cartoons, the hand lettering set includes:
7 pens including a brush and chisel tip
2 dual-end black markers
2 pencils in HB and 2H
1 kneaded eraser
1 lettering tips and tricks guide
Arteza EverBlend Dual-Tip Alcohol Markers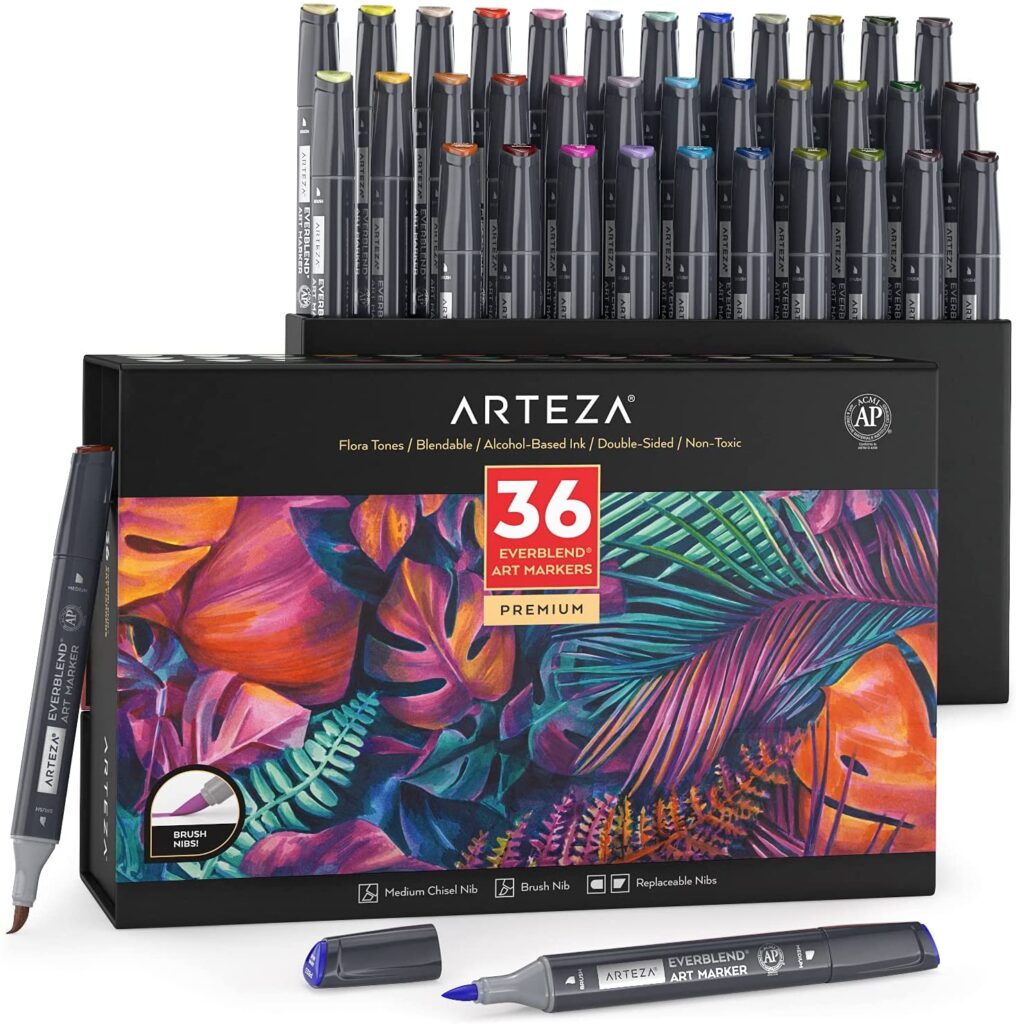 There are hundreds of ways of adding color to a page, but few are easier than markers. Just pop the cap off and watch the vivid colors soak into the paper. Quality is important when it comes to colors, which is why we chose this 36 piece set from Arteza.
The alcohol based pigment is inherently quick-drying and easy to blend. The dual-tips feature a chisel side and brush side, which is great for varying line widths.
But the best part might just be the box… The lid folds into an ergonomic raiser and each marker has a dedicated slot for easy access.
Best gifts for the hobbyists
While their art might not be paying the bills, that doesn't stop millions of people from happily spending their free time drawing and painting.
With a few years of practice already under their belt, they'll know the importance of good materials. That makes these quality picks sure to delight any hardcore hobbyist on your list.
---
Pentel GraphGear 1000 Mechanical Pencil Set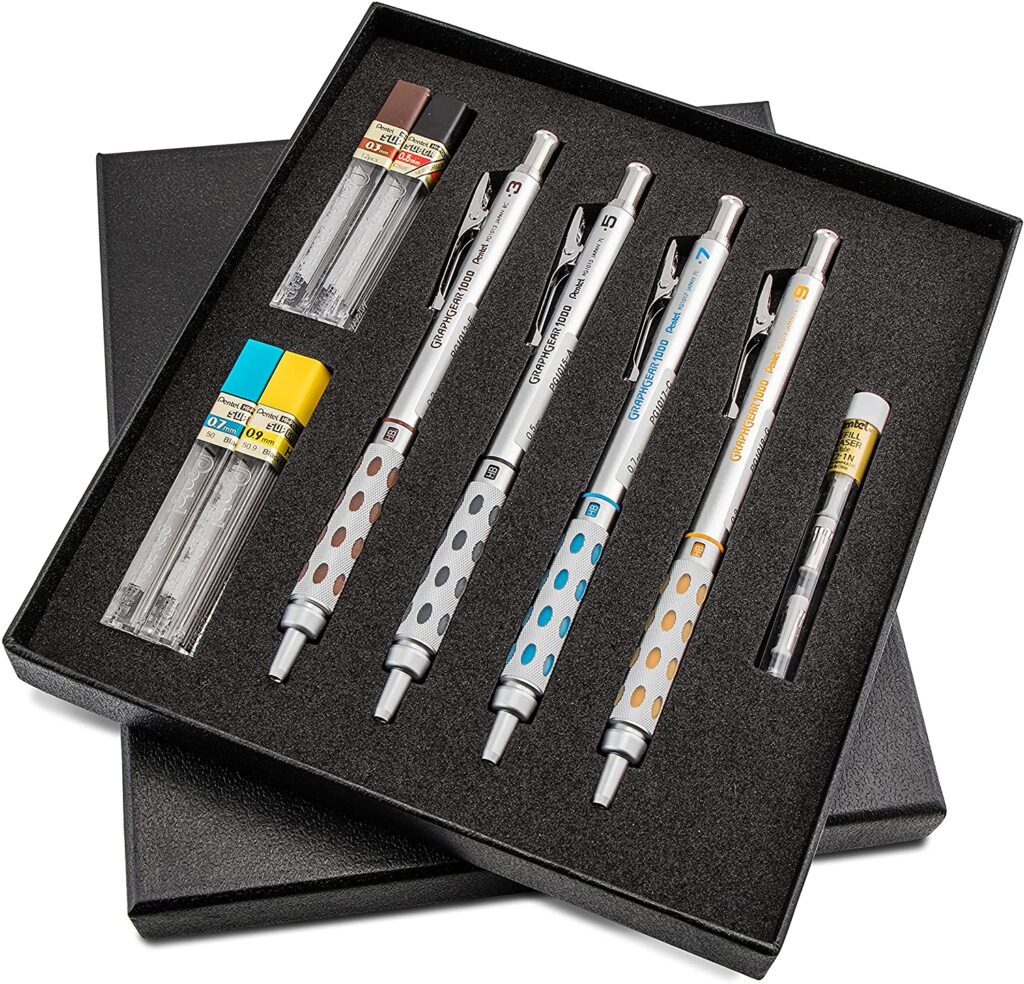 The GraphGear 1000 is a legendary mechanical pencil that's popular with artists, architects and anyone who needs a precision tool.
We're such fans we included it in our list of the best pencils for sketching.
With this premium gift set from Pentel, you get four GraphGear 1000 pencils along with lead and eraser refills.
Each pencil uses a different diameter of lead from the ultra-precise 0.3mm to the sturdy 0.9mm. The color-coded bodies make it easy to tell the diameters apart.
The GraphGear 1000's metallic grip is studded with rubberized pads and is quite comfortable to hold for extended periods.
iPad Air with Apple Pencil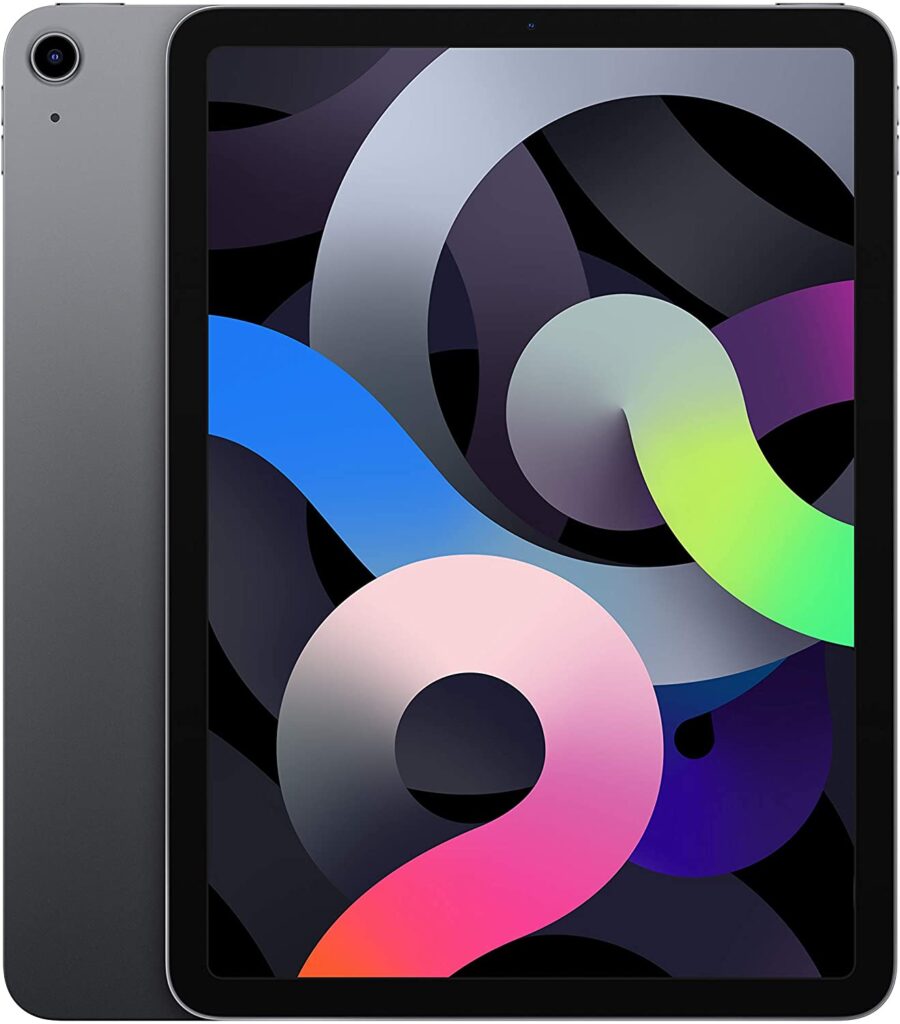 When the Apple Pencil was released in 2015 it marked a major milestone for iPad users. It transformed the tablet from a way to just passively consume information to a powerful creative tool.
Instead of being chained to a desk with something like a Wacom tablet, the portability of the iPad makes it possible to create digital art from just about anywhere.
Drawing, sketching, painting and even animating are all possible thanks to digital art apps like Procreate and Sketchbook.
We went with the iPad Air for two key reasons… The price is considerably lower than the larger iPad Pro, but it's still compatible with the Apple Pencil and related apps.
Even if creating digital art might not be their thing, the iPad is still a great gift for artists – reference photos, tutorials and inspiration are always just a tap away!
Moleskine Hardcover Art Sketchbook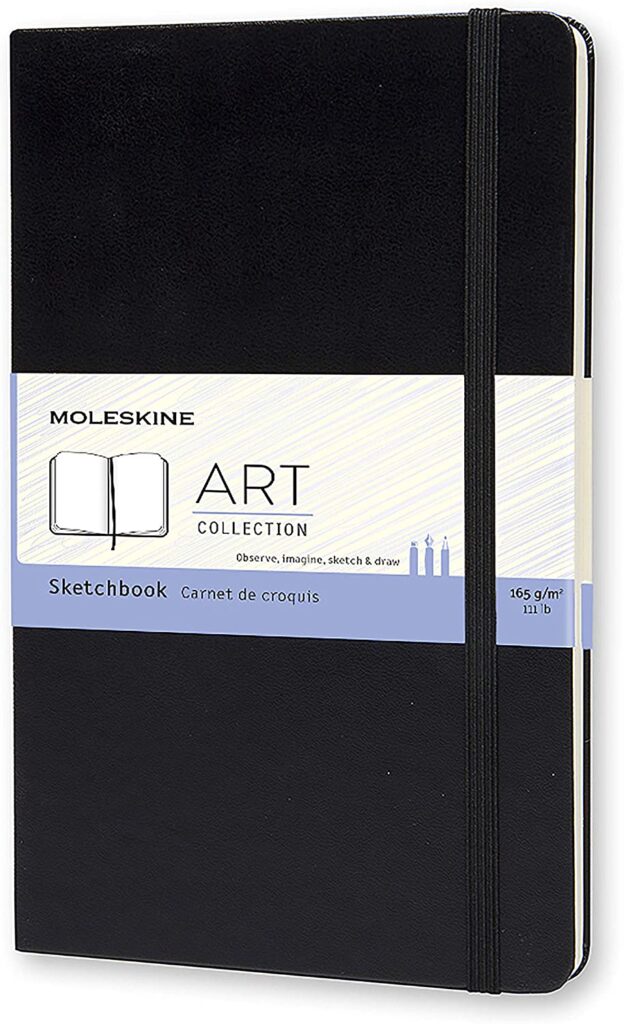 Moleskine notebooks have become extremely popular among artists. The little black books might look plain on the outside, but the paper inside is famous for its buttery-smoothness.
The creamy, off-white pages are coveted by artists for the natural and warm effect it gives sketches. The book can also open flat so both pages can be used together for larger drawings.
The back of every Moleskine sketchbook features a neat little pocket for pencils, blenders and other small supplies.
Faber-Castell PITT Pen Set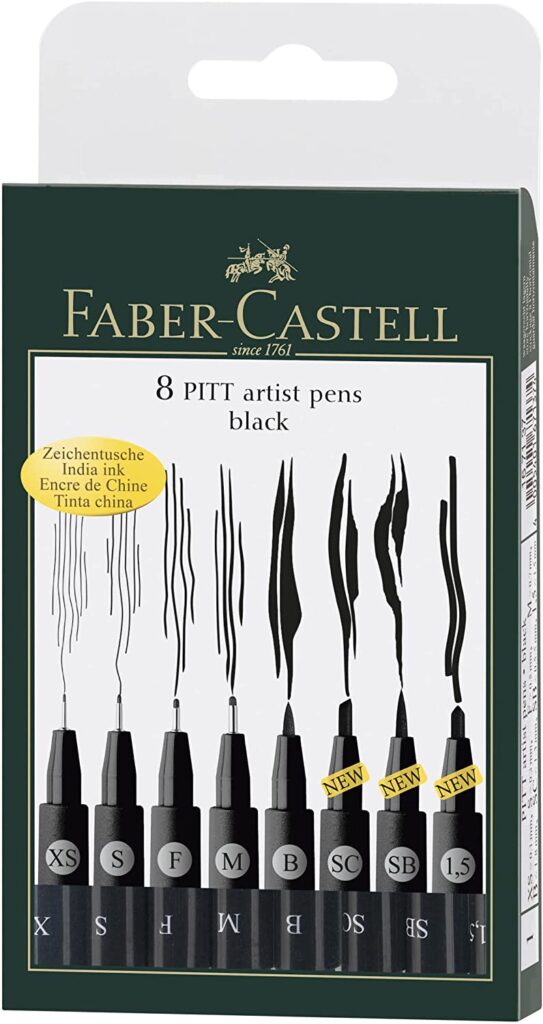 When it comes to inking and lettering, PITT pens are some of the absolute best. At 260 years old, Faber-Castell knows a thing or two about crafting quality art supplies. Their PITT pen line is famous for using true India ink – the blackest, richest ink possible.
The ink is also waterproof, archival quality and completely odorless.
This 8 pen set has everything a hobby artist could ask for – pens range from 0.1mm to 0.7mm and include two brush tips and a calligraphy nib.
Winsor & Newton Cotman Portable Watercolor Set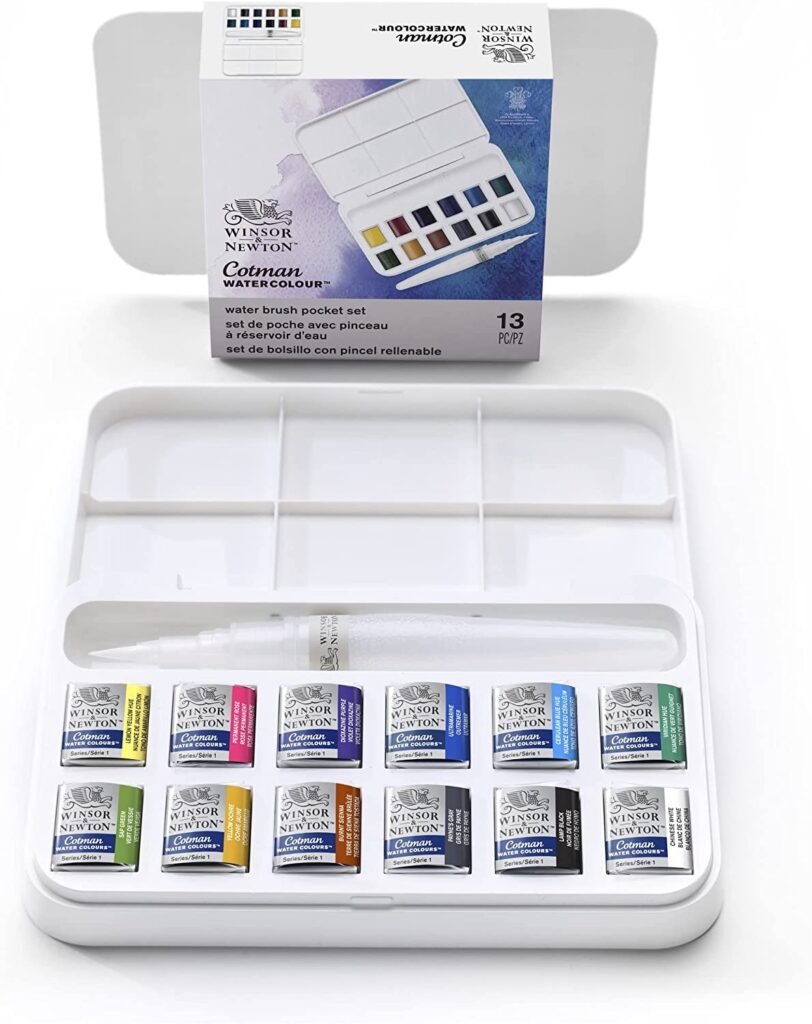 Winsor & Newton is another long standing art supply brand with a great reputation for quality. Their Cotman line of watercolors are made with the intermediate artist in mind and offer a vibrant range of colors at a fair price.
We've reviewed their Cotman watercolor kits before and were quite impressed by how capable these little sets are.
What makes this water brush pocket set stand out is how truly portable it is. Besides 12 paints and a folding case, the kit comes with a synthetic water brush with a refillable reservoir.
Just bring paper and you'll have everything you need to start painting.
Presents for the Pros
Buying a gift for a professional-level artist can be intimidating. They've spent years honing their skills and might already have a vast collection of art supplies at their disposal.
But that doesn't mean there aren't still a few items coveted by every pro artist. When you're creating art as a career, top tier equipment is always appreciated. That's why we've chosen the best brands regularly used by the pros.
---
Copic Markers 36-Piece Set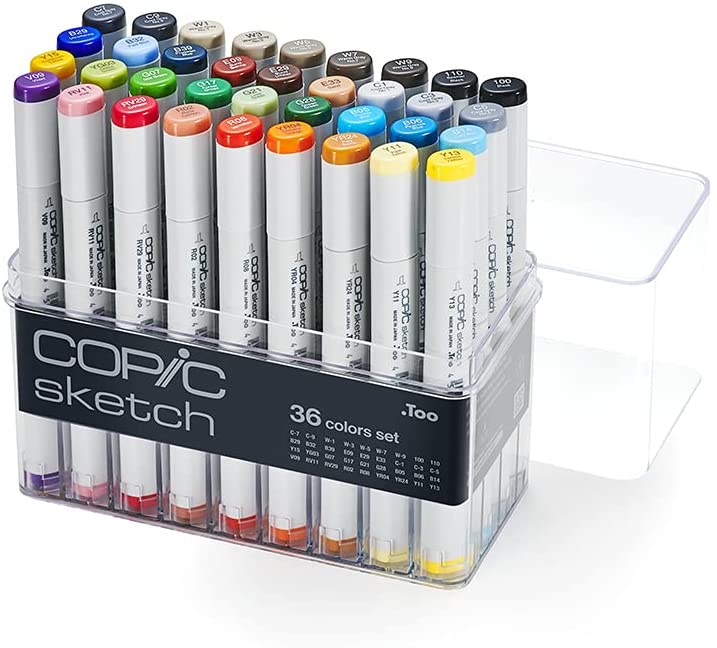 Often imitated but never duplicated, Copic markers are simply the best. Both eastern and western comic artists swear by Copic markers for their unmatched quality. The alcohol ink blends more like paint and doesn't have the lines and streaking common with cheaper markers.
Part of why Copics are more expensive is that they're endlessly reusable. The ink chamber can be refilled and the nibs can be replaced when they wear out. Some people continue to use the same Copic markers for decades!
The Copic Sketch set is our pick because of the large brush tip, which makes it easier to blend colors than the smaller nibs.
If you're feeling adventurous, the markers can even be connected to the Copic airbrushing system.
rOtring 800+ Mechanical Pencil and Touchscreen Stylus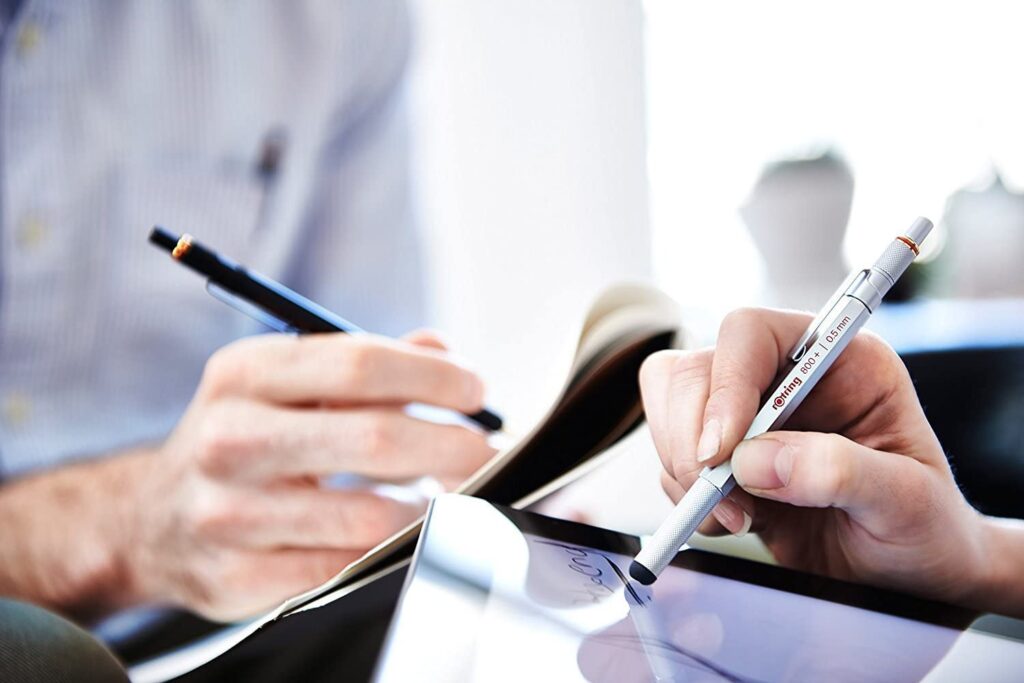 rOtring pencils are built to last a lifetime. Their brass bodies are incredibly well made and have a satisfying "heft" in the hand.
While all their pencils come highly recommended, this touchscreen stylus hybrid is ideal for artists who switch between traditional and digital canvases.
The entire pencil barrel retracts into the body, leaving the touchscreen sensitive tip exposed. This makes it possible to transition from paper to phones and tablets with one tool.
ImagineFX Magazine Subscription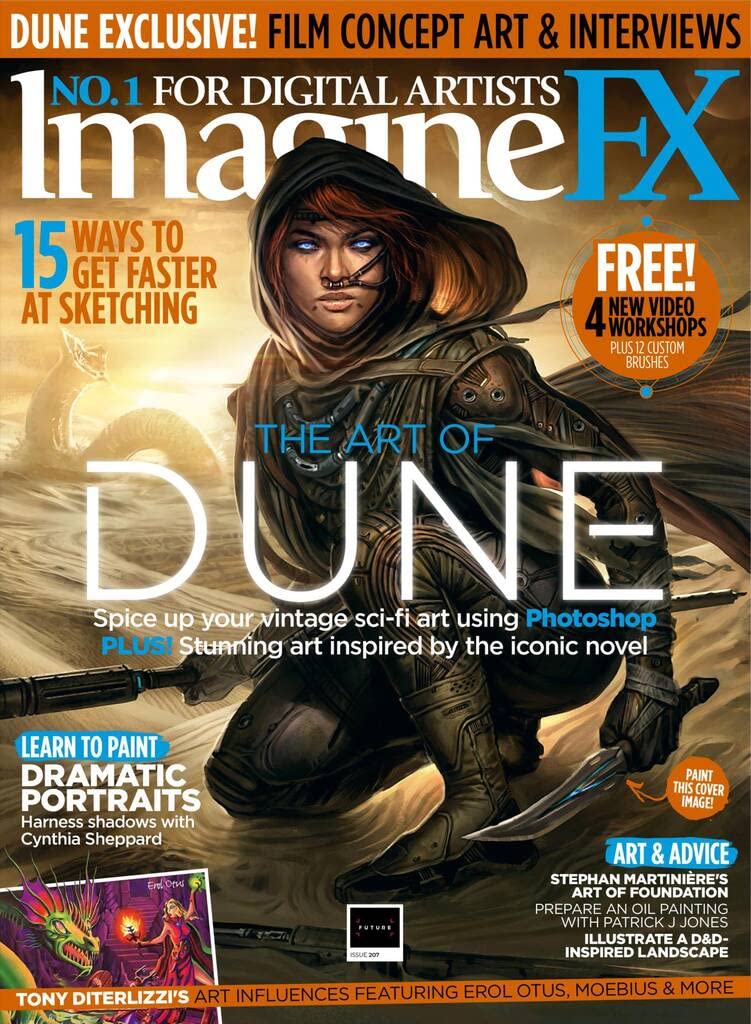 ImagineFX has been a stalwart magazine for the art community since 2006. Each month's issue features over 90 pages of in-depth advice from the world's best artists in the form of interviews, workshops and tutorials.
While billed as the "number 1 for digital artists" the magazine's advice is usually applicable for a wide range of artistic mediums. Each issue also includes downloadable resources like brush packs and video lessons from the pros.
The magazine is one of the few sources of advice from people working in the industry and is a great way to stay informed and inspired.
Wacom Cintiq Drawing Tablet and Display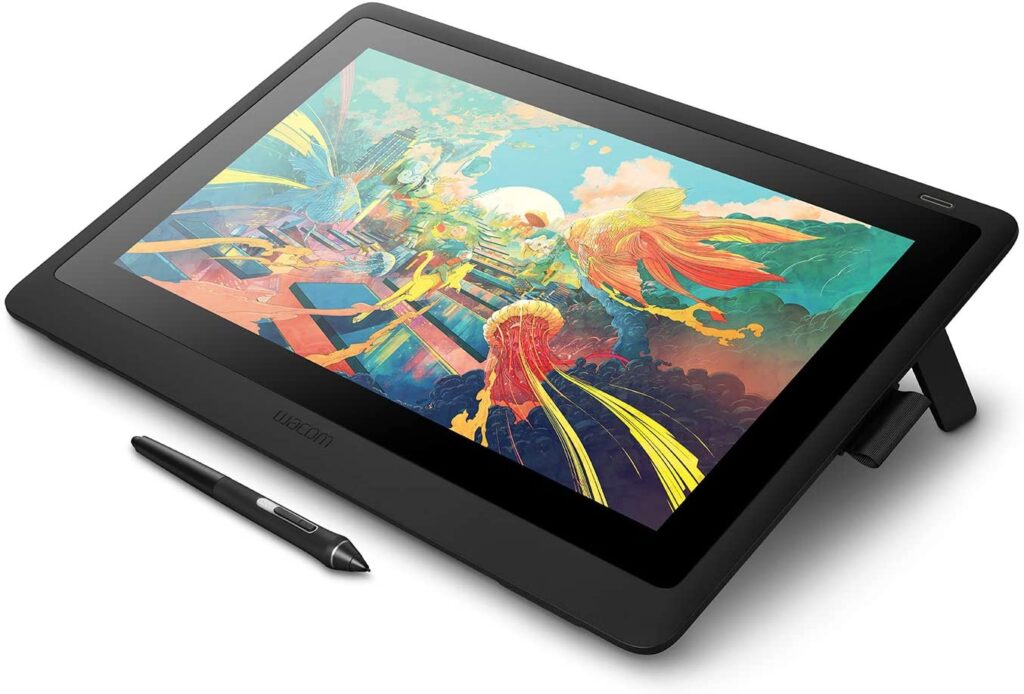 The Wacom Cintiq can be considered the ultimate digital art tool for professionals. Studios at places like Disney and Dreamworks have Cintiqs equipped at every workstation with busy artists hunched over them daily.
Unlike the entry level Wacom tablet featured above, the Cintiq is a drawing tablet AND screen, meaning you draw directly on what you're seeing. The HD display has a unique coating that makes it anti-glare and anti-smudge, while also feeling more like textured paper than the smooth screen of an iPad.
The venerable Wacom Pro Pen 2 features a stunning 8192 levels of pressure sensitivity and never needs to be charged (it pulls power directly from the Cintiq).
The latest Cintiq comes in either 16″ or 22″ models and is compatible with Mac and Windows. Professional art software like Photoshop, Affinity Designer and even 3D sculpting apps like ZBrush are completely supported.
---