Creating art can often be a solitary experience. While you might share the final result online or with friends, the process itself isn't exactly a social event. But what if you could invite others to not only watch you work in real time, but share the canvas too?
That's where Magma Studio comes in – a free web app where people can create art together at the same time, on the same digital canvas.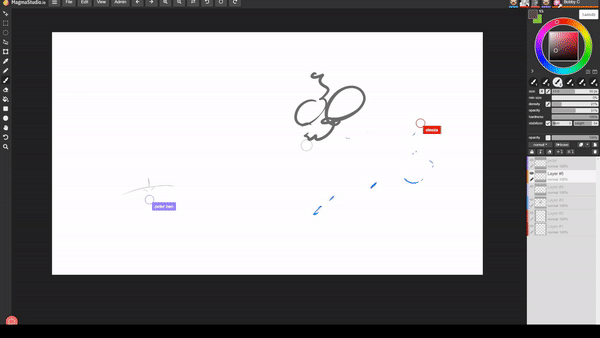 Up to 30 users can join a session, making the possibilities endless for collaboration, real time feedback, art instruction and more.
Browser based painting platform
While it can seem like the number of digital art apps swells by the day, Magma Studio requires no downloads or installations. The program is completely self-contained in a browser window. Any standard PC, Macbook or even tablet can access the website and start creating.
Getting started is surprisingly easy and requires very few hoops to jump through. Load the studio screen and you'll have the option to create a free account, or continue under an anonymous nickname.
Once the session has been created, the unique address in your browser window allows you to invite other people to join. Anyone you share that link with will have instant access to your canvas and can sign in with their own nickname.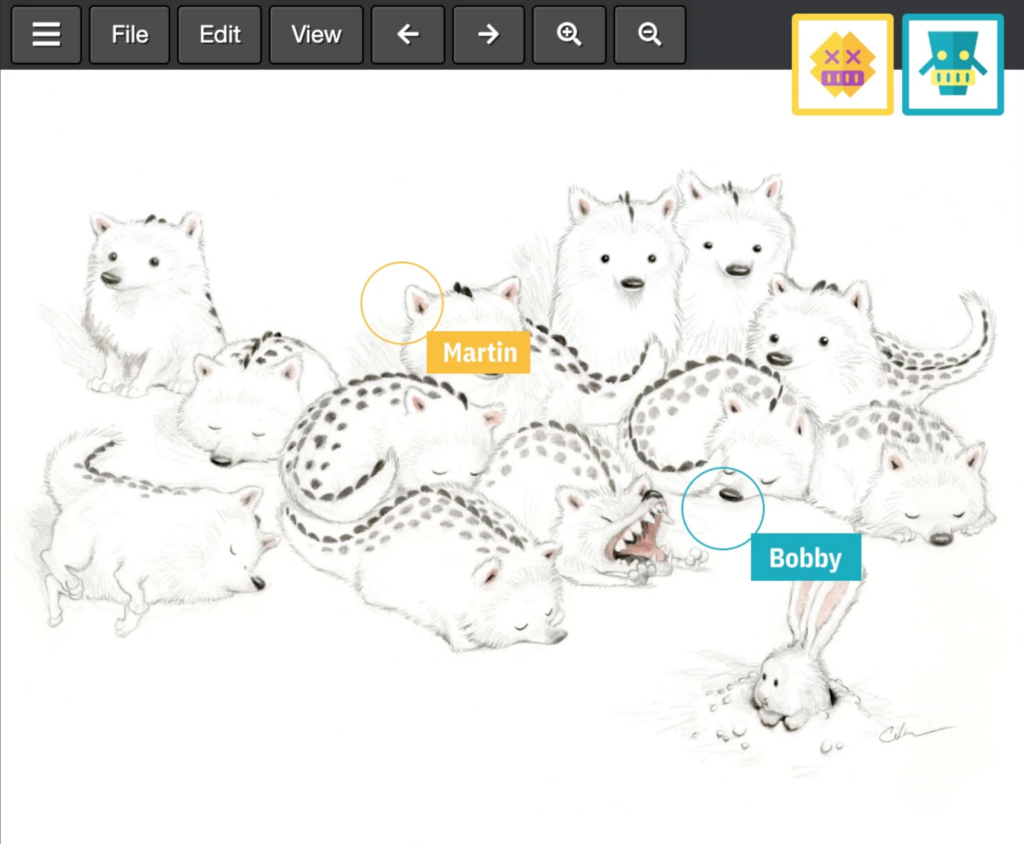 Each user is designated a specific color and matching layer in the application window. Assigning each person their own private layer means someone won't be able to mess up your own hard work – unless you want them to. Click the "leave layer" button and your layer will become accessible to other artists in your session.
This is amazing if you want to share different parts of developing a piece – maybe one person does the initial sketch, another lays down the inks and someone else adds color.
A simple chat window is embedded on the bottom panel, making it easy to plan, comment or critique with the group.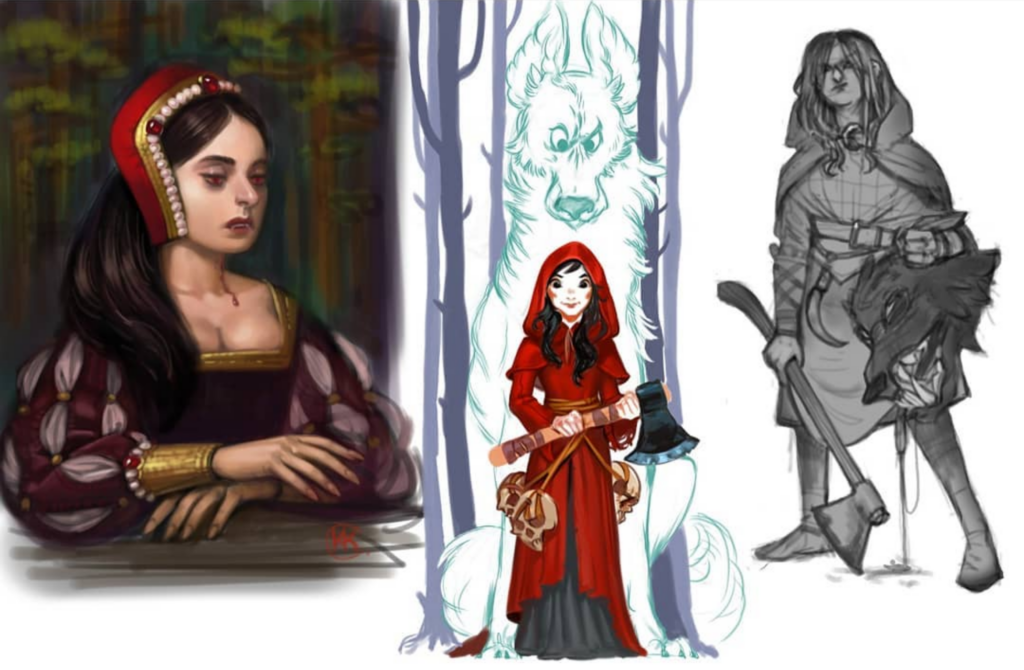 Magma Studio as a digital painting tool
If you've ever dabbled with an image editor like Photoshop, Magma Studio should feel pretty familiar.
The layout includes a core set of tools on the left, with color, brush and layer settings on the right. Most of the go-to tools for digital artists are present including:
Layer move tool
Square and circle area selection
Lasso selection
Transform tool
Eyedropper
Pixel pencil
Brush
Eraser
Paint bucket fill
Rectangle and ellipse tool
Thankfully, adjusting your personal view of the shared canvas through zooming, rotation or panning doesn't change the view for the other people in your session.
Keyboard shortcuts are pretty much a must-have for digital art, and Magma Studio doesn't disappoint there. Most of the keyboard shortcuts from Photoshop work just the same, giving Magma Studio pretty much zero learning curve.
The app also supports stylus pressure and works with drawing tablets like those from Wacom, Huion and more. iPad users can utilize the fabulous Apple Pencil too.
Is Magma Studio really free?
Currently the Community edition of Magma studio is completely free for personal use. It includes a canvas size up to 1920×1920, the ability to export artwork as a JPG and up to 30 users per session.
The pro version runs $9.99 per month and includes several more features. Texture brushes are unlocked, as well as a larger canvas size, 5GB of cloud storage, the ability to export artwork as a PSD and more.
The biggest perk of upgrading definitely has to be the extra ten brushes to choose from – the free edition only has four.
Final thoughts
Magma Studio stands alone as a unique way to bring others directly into the creative process, or just hang out and doodle. The ability to collaborate in real time across the globe has enormous possibilities.