If you're interested in traditional inking tools, there's nothing quite as expressive as a brush pen. The flare and taper of the bristles can't help but add a punctuation of human emotion in every stroke.
While using brushes with ink has been around for centuries, (their use in calligraphy predates all dip and nib pens) the addition of a replaceable cartridge is a relatively modern enhancement.
The convenience of a capped pen with the striking power of bristles has cemented brush pens as a must-have tool for many artists.
In the video above we can watch the talented Gee Massam draw a stylized iris flower using a brush pen. What's interesting about this particular drawing is the amazing variety of strokes used throughout the process. Pretty much every brush pen technique is featured in the video.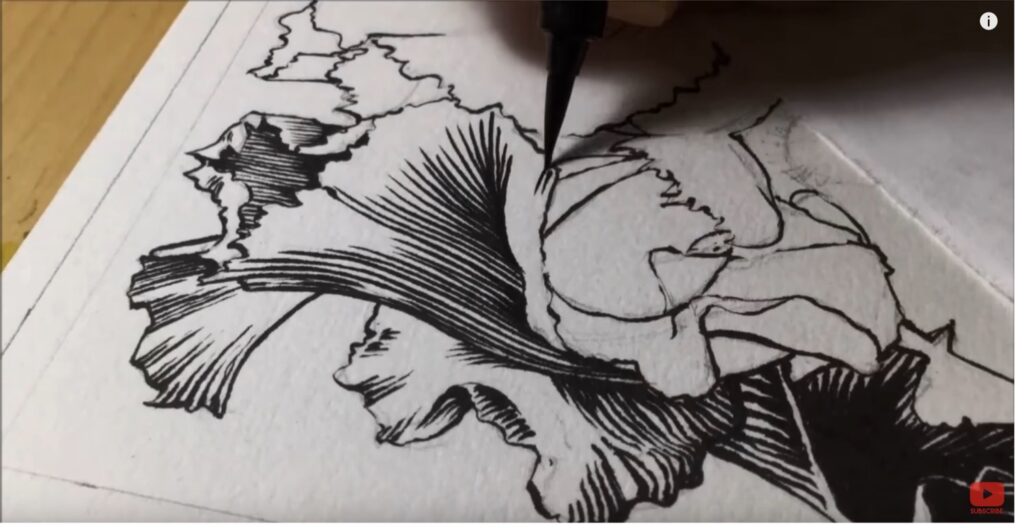 Brush pen drawing process:
A pencil sketch is created for the primary shapes of the iris.
Each shape is then outlined in ink. Gee makes a point of varying his pen pressure as he goes to create more natural lines.
Gee then begins defining each petal using tapering strokes that follow the curve of the underlying form. Darker areas are filled in black while lighter zones use spaced apart lines to create the illusion of a gray tone.
To help the anther at the center of the flower stand out, Gee uses small flicking strokes to create a fuzzy texture.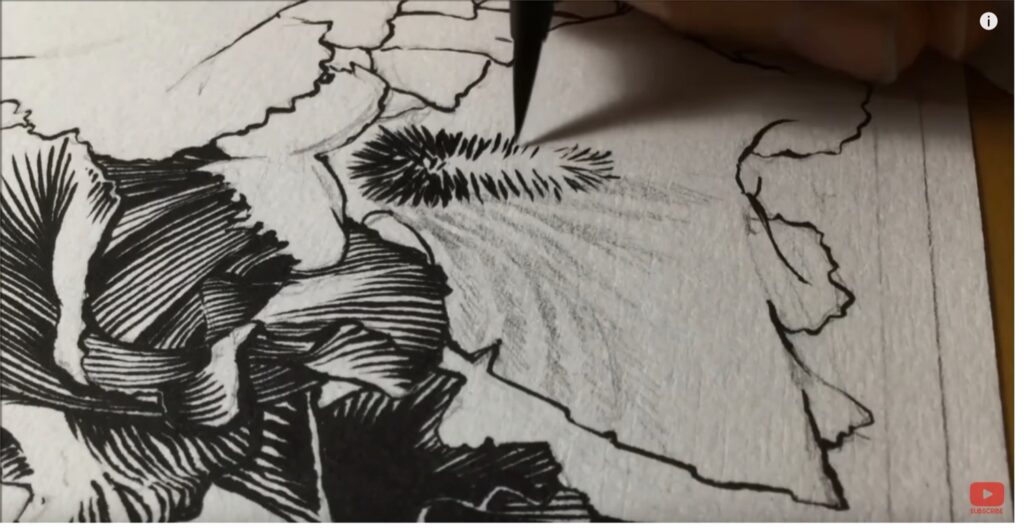 …when I come to these lighter petals I'm just trying to hatch areas that have a bit of grey shadow to them and I'm leaving lots of white highlights on the petals that are completely untouched. That's to suggest that the the petal itself is a lighter color than the ones towards the base of the iris.

Gee Massam