A customizable powerhouse
Its large working area, battery-free stylus, and combination of 28 hotkeys make the Inspiroy H1060p a great choice for mid-level digital artists looking for a convenient and time-saving drawing experience.
The amount of options digital artists have at their disposal have grown tremendously in the past decade. The hardware, software and even accessories available have ballooned from essentially one (Wacom+Photoshop) to hundreds of different choices.
You can truly create a tailor-made digital studio for your exact needs as an artist. One of the options available is the Huion Inspiroy H1060p tablet, which I recently had the chance to try out.
First impressions
The H1060p is on the larger end of the Inspiroy line with a working area of 10 x 6.25". The tablet includes Huion's battery-free PW100 stylus, stand, spare nibs and USB cable.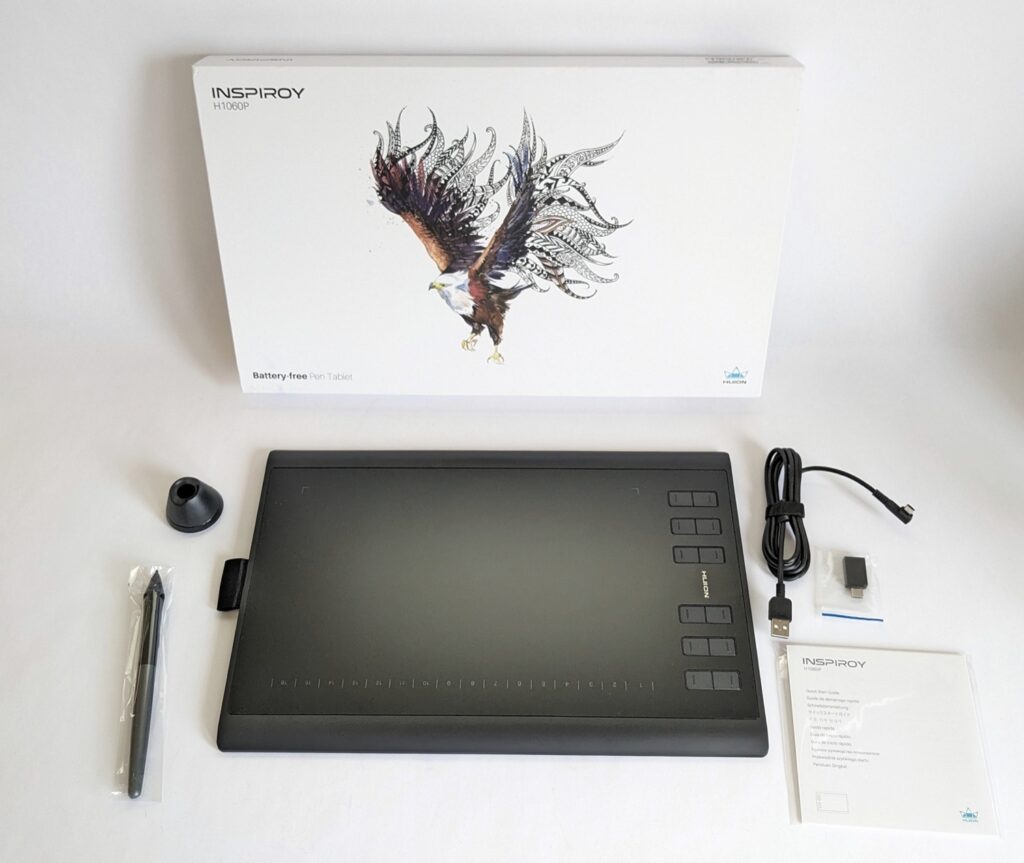 Compared to our last experience with the entry level H580x, the H1060p feels like a substantial upgrade. The larger working area is expansive and the added hot-keys are super convenient (more on those soon).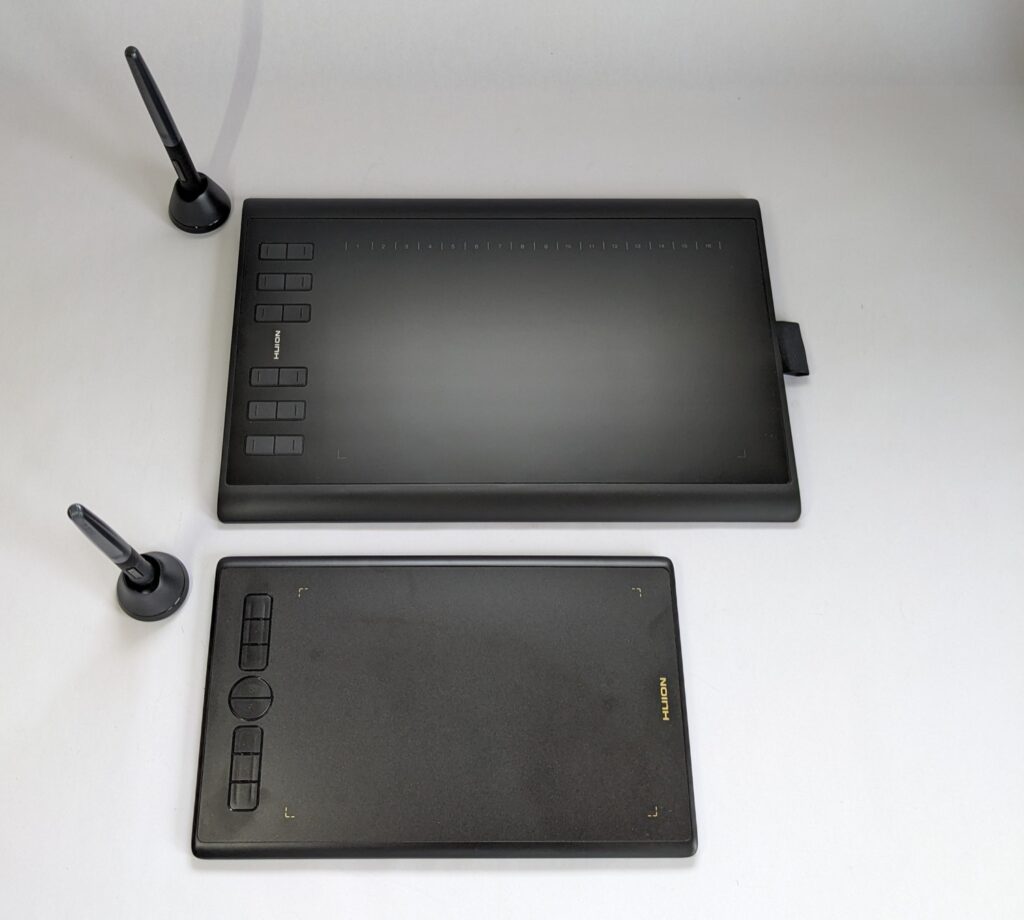 Configuring the tablet was a breeze. The lightweight Huion Tablet app is quick to install and recognized the H1060p automatically.
I'm a fan of Affinity Photo on Mac, but the tablet is compatible with most mainstream digital art apps such as:
Photoshop
Illustrator
Clip Studio Paint
PaintTool Sai
GIMP
Krita
Corel Painter
Huion states the tablet works with Mac, Windows and Android operating systems.
Button button, who's got the button
The downside of a drawing tablet is the sheer amount of desk real estate it can take up. Switching back and forth between a tablet and keyboard can be tricky, which is why most modern drawing tablets come with an array of dedicated buttons.
These hotkeys can be configured to activate different keys (or combination of keys) without relying on a full keyboard. A huge time saver.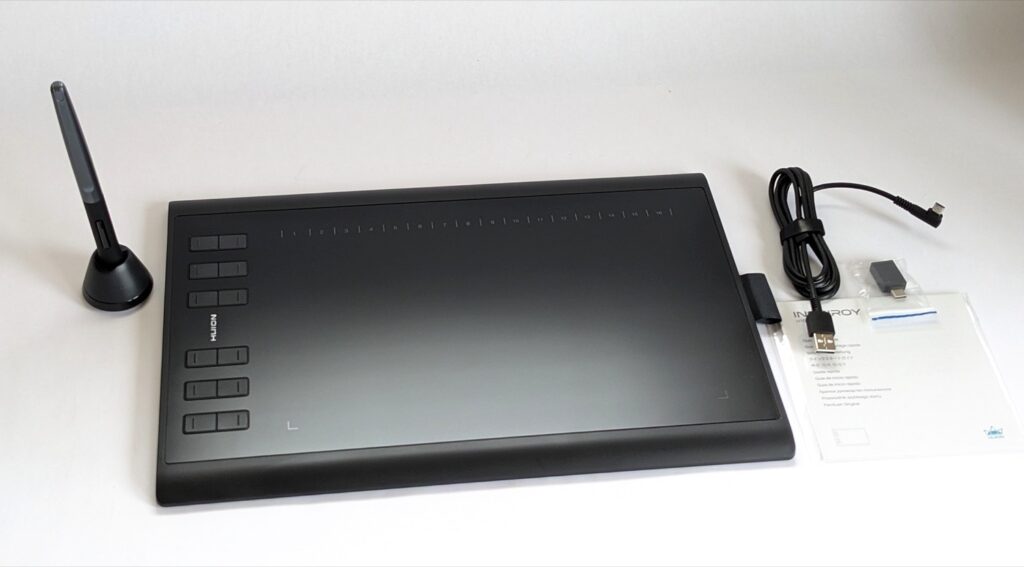 While the Inspiroy H1060p has 12 customizable hotkeys, it has ANOTHER 16 buttons at the top. These "soft express keys" are flush against the tablet and don't have a clicky pad to press. You instead tap them with the pen directly.
This wasn't explained in Huion's product pages, so if you came here Googling "Huion express keys not working" now you know. You can't use your fingers for the express buttons, only the pen.
Besides key commands like undo, brush, lasso etc. you can also equip the buttons to control multimedia, switch applications or even trigger a mouse click.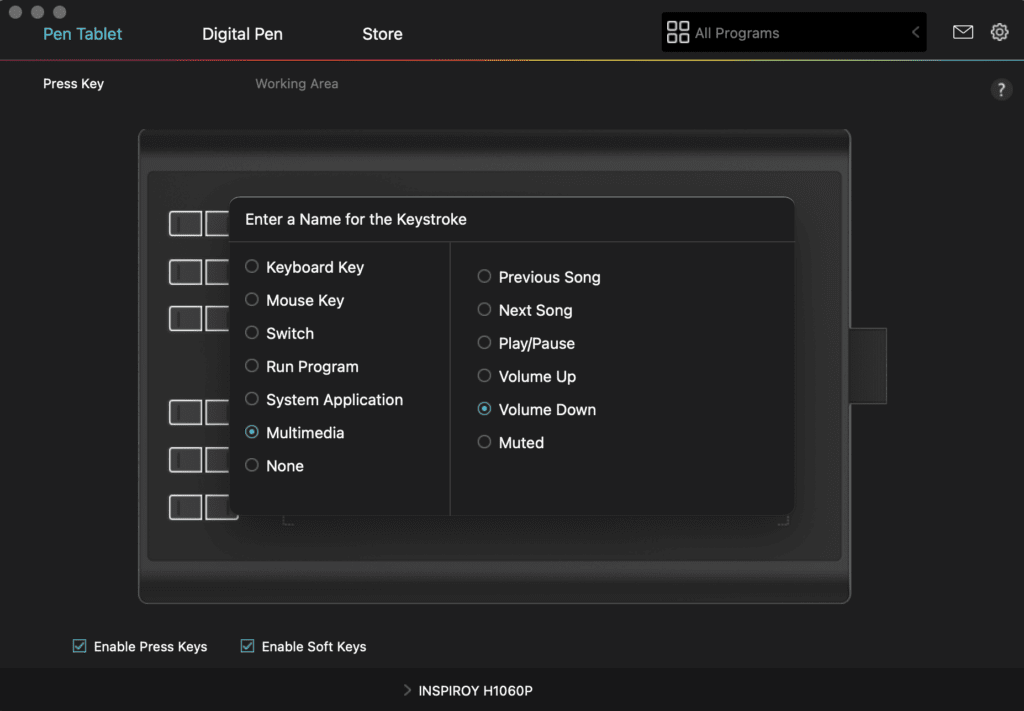 It takes some getting used to, but with 28 hotkeys you can pretty much abandon the keyboard and mouse while you draw.
TIP: Having trouble remembering which tablet button does what? Try adding index tab stickers. Just write down the key command and stick it next to the button.
Drawing with the Inspiroy H1060p
A larger working area means there's more room at the margins of the tablet for your wrist. This is particularly noticeable at the bottom, where Huion thankfully placed a smooth bevel instead of harsh edge.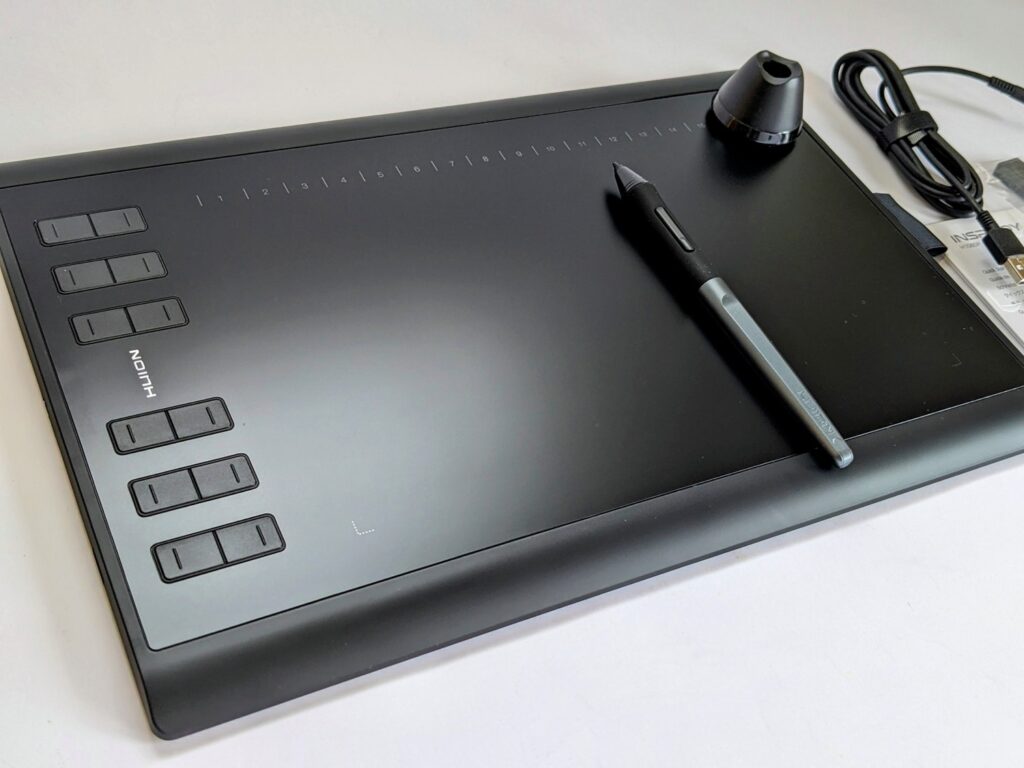 The PW100 stylus is standard for the Inspiroy line and has a nice shape and girth in the hand, though I still think it feels a little too light. The pen's two-sided rocker panel is easily mapped through the software, bringing the total number of buttons to a whopping 30.
As is standard in this price range, the H1060p features 8,192 levels of pressure sensitivity. A 10mm connectivity range between the tablet and stylus means you can easily use the device for tracing physical artwork on paper.
This is a major benefit for artists who prefer drawing traditionally and coloring digitally. Alternatives like the iPad can't handle this gap.
I experienced no lag between the strokes of the stylus and results on screen, nor was there any accidental pen drift. The matte surface had a comfortable level of resistance and there weren't any plasticky creaks or cracks when I pressed firmly.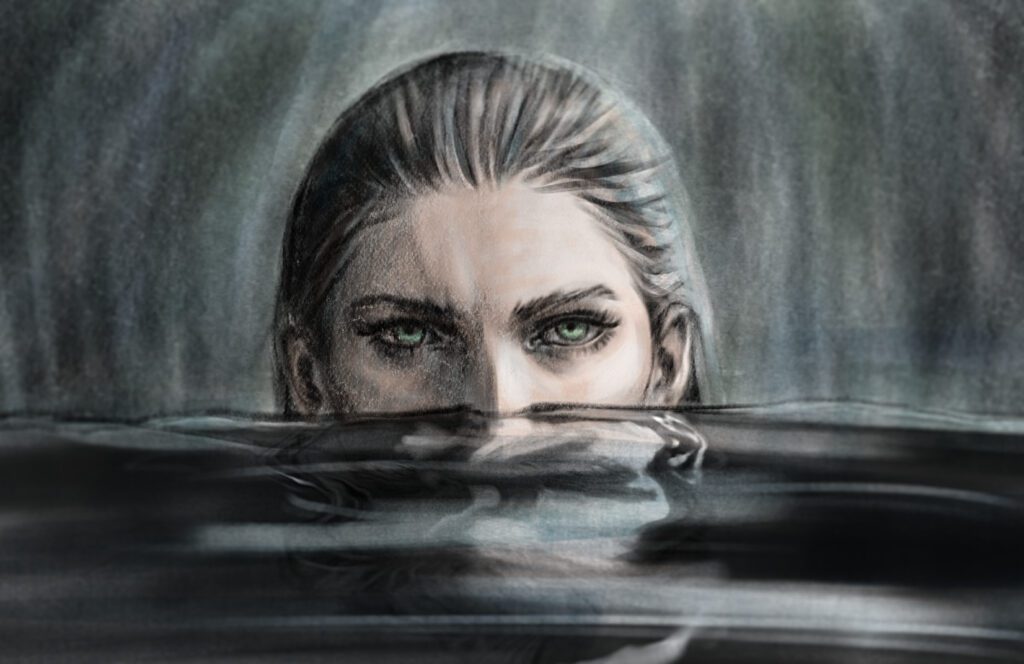 Using quick commands like undo or redo with the hotkeys was easy thanks to their horizontal layout, though the soft express keys at the top were a different story. I had to switch my gaze away from the screen in order to find the right key and their position makes it very easy to accidentally click on-screen menus. Oops!
Huion Inspiroy H1060p specs
10mm thick
8192 pressure sensitivity levels
±60° tilt support
5080 LPI pen resolution
Dimension: 14.17 x 9.45 x 0.3937"
Workspace: 10 × 6.25"
Combination of 12 hard and 16 soft express keys
OS support: Windows/macOS/Android
Net Weight: 770g
Pen Technology: Battery-Free Electromagnetic Resonance
Sensing Height:10mm
Report Rate:>220PPS
Accuracy:±0.3mm
Final thoughts
In conclusion, the Huion Inspiroy H1060p tablet is a great choice for artists who are looking for a mid-level pen tablet. The large working area and combination of 12 buttons and 16 soft express keys are ideal for those who want to work quickly and leave the keyboard behind (mostly).