Do you have an extremely patient circle of friends and family in your life that are willing to sit still for hours on end?
Probably not, in which case you might benefit from one of the most effective artist tools out there – the mannequin. Outside of their status as department store icons, mannequins have been a helpful drawing aid for centuries.
When you can't find a reference photo or willing model, mannequins can provide the perfect substitute. Being both highly flexible and built to human proportions, artist mannequins allow you to experiment with unique poses, lighting and compositions you might not have otherwise thought of.
🤔 Mannequins vs manikins – what's the difference? While the two words are often used interchangeably, there is a distinction. Mannequins refer to a human proxy used to model clothing or hold a pose. Manikins are humanoid figures used in medical or scientific settings (like a CPR dummy).
In this post we'll assemble the best mannequins for artists of all types, whether you're just studying anatomy, or looking for a reference for your next masterpiece.
Stay tuned for the end where we'll also share a completely free option and a fun alternative that might be hiding in your kid's room.
Best artist mannequins quick chart ⬇
As an Amazon affiliate, we may earn a small commission from your purchase. This helps support Mega Pencil at no cost to you. 🙂
Classic 12″ poseable wooden artist mannequin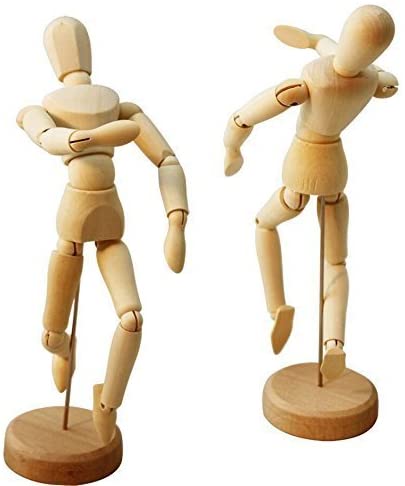 Ol' Woody here has been around for generations and still stands as a great proxy for the human form. While not as detailed as newer plastic models, the simple human shape makes this wooden mannequin useful for gesture studies and proportion reference.
The sturdy base also means the mannequin doesn't need to have its feet on the ground – handy for those more action-oriented poses!
Tamashii Nations Wireframe Body Kun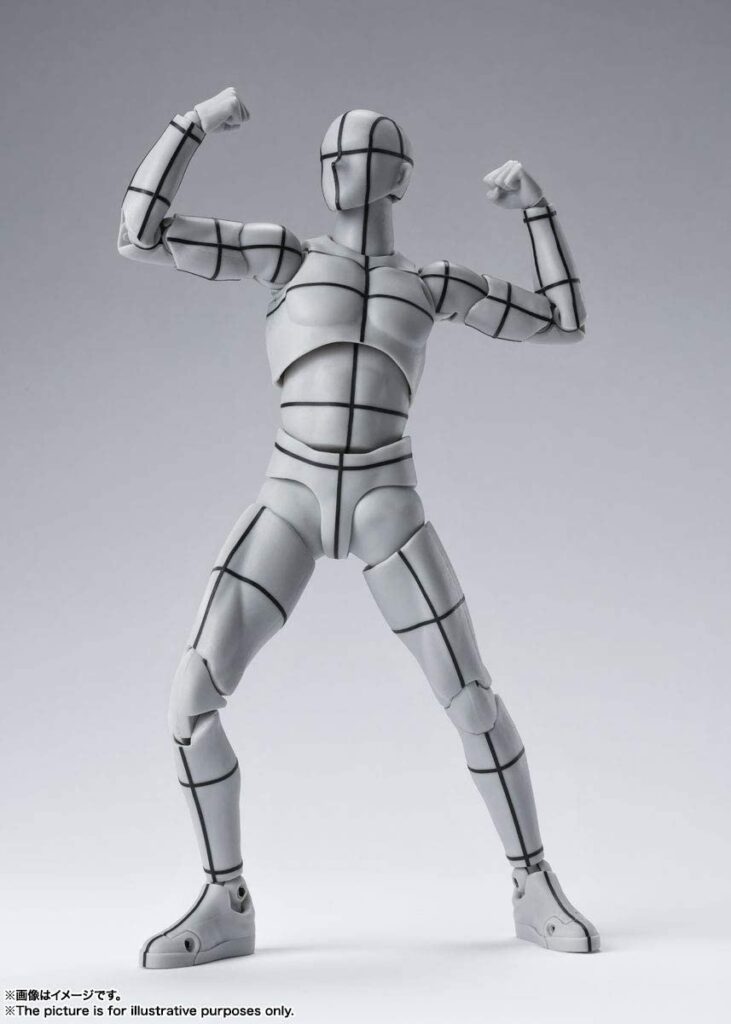 One of our favorites on the list is this highly practical reference model from Tamashii Nations. A sub-brand of Japanese juggernaut Bandai, Tamashii Nations creates premium versions of action figures from lines like Marvel, Gundam and Naruto.
This artist's model benefits from their precise build quality and the ingenious addition of wireframing around the form. The lines help you gauge the roundness of the anatomy and makes tasks like foreshortening and perspective a lot easier.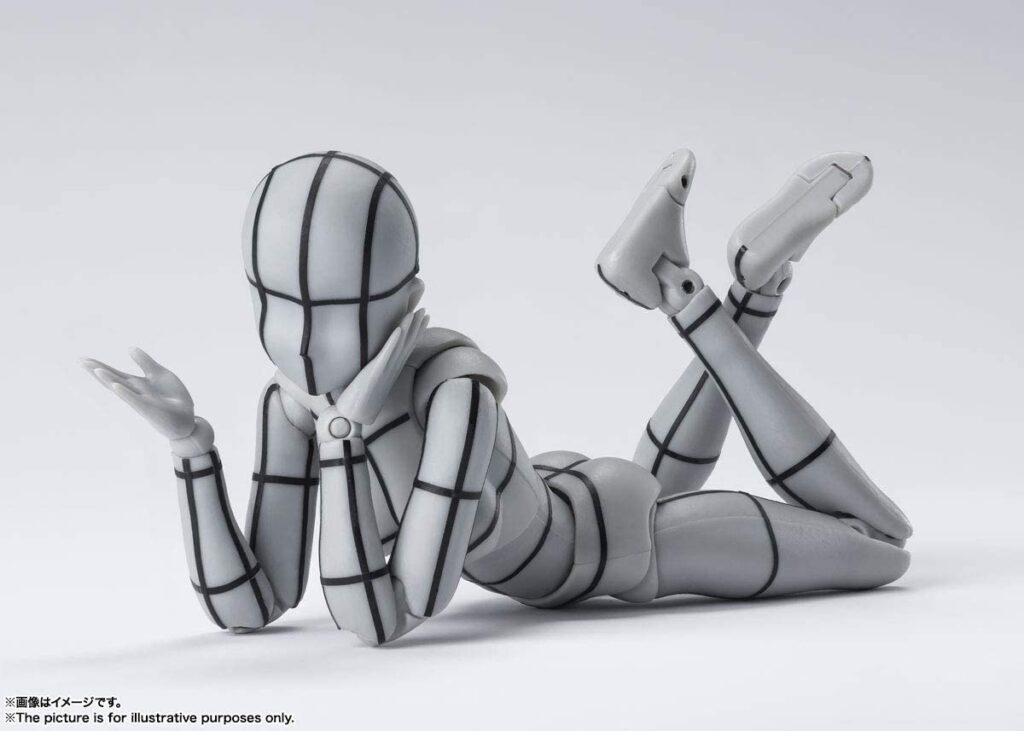 This artist mannequin even has limiters in the joins that prevent the limbs from creating "unnatural poses".
There are also swappable hand sculpts and a minibook with tips and techniques for artists by Pokemon card illustrator Naoki Saito.
Max Factory Archetype models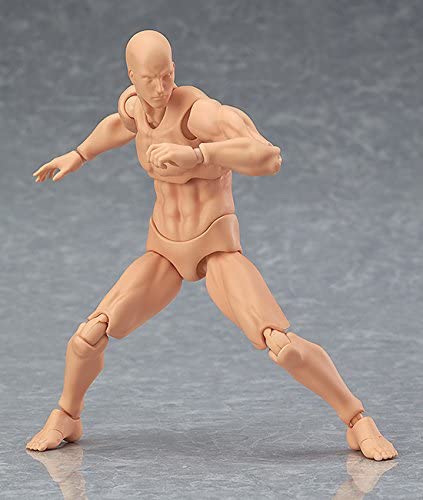 These highly articulated mannequins from Max Factory step up the realism on our list. The 5.5″ tall figures have more detailed anatomy than other models, something incredibly useful when used as a drawing reference.
The drawing mannequins also include an articulated stand that attaches to their waist, opening up more exotic poses like flying and jumping.
Realistic human anatomy model set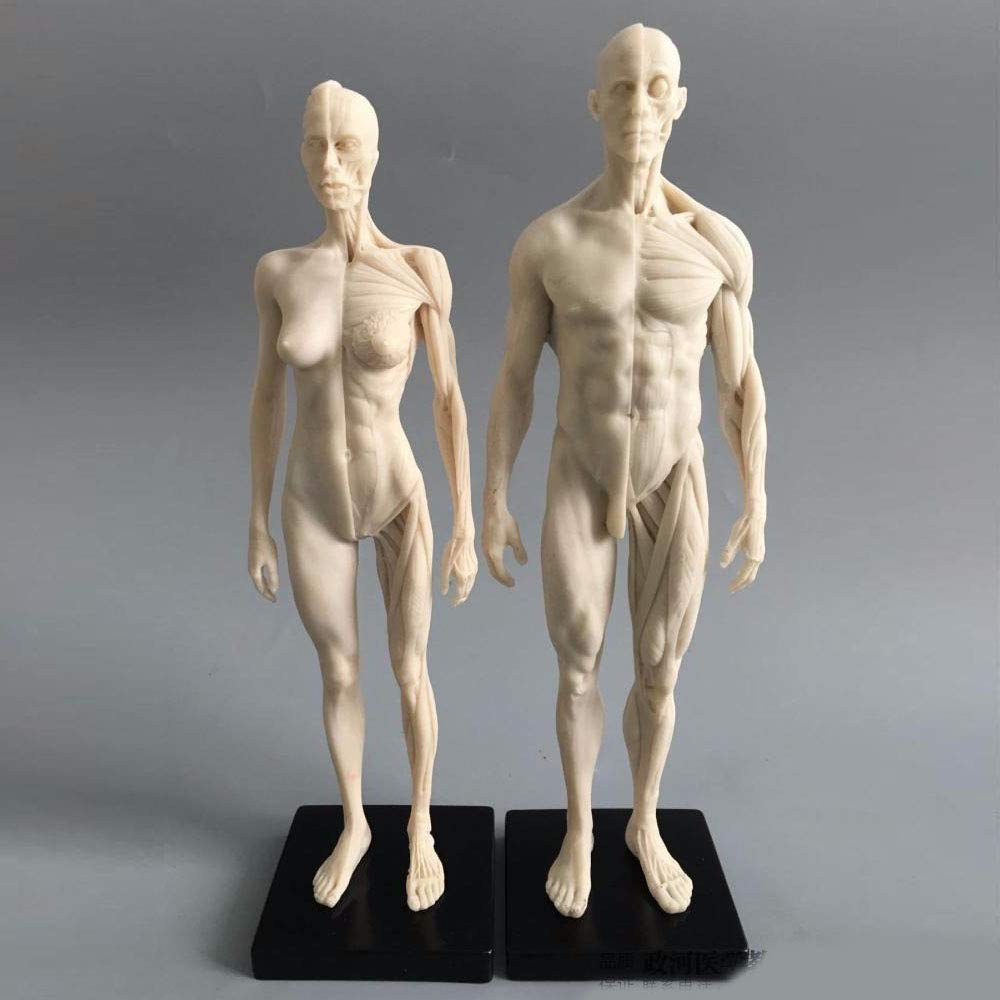 Yes, this entry might look a bit macabre, but is a vital resource if you can get past your squeamishness. While there are no articulated joints in this set, the mannequins depict highly detailed musculoskeletal structures of both the male and female form.
Knowing where the muscle groups are and how they anchor to the body is necessary to draw realistic anatomy. These 1/6th scale artist mannequins are half-skin and half-ecorche, so you can observe both the underlying forms and how they affect the surface of the skin.
The free option – JustSketchMe character posing app
If you're looking for the best artist mannequin that doesn't cost a dime, you might consider JustSketchMe.
As revealed in our full review, the app allows you to digitally pose a range of virtual mannequins and export the image when you've nailed the reference you're looking for.
Using toys as artist mannequins?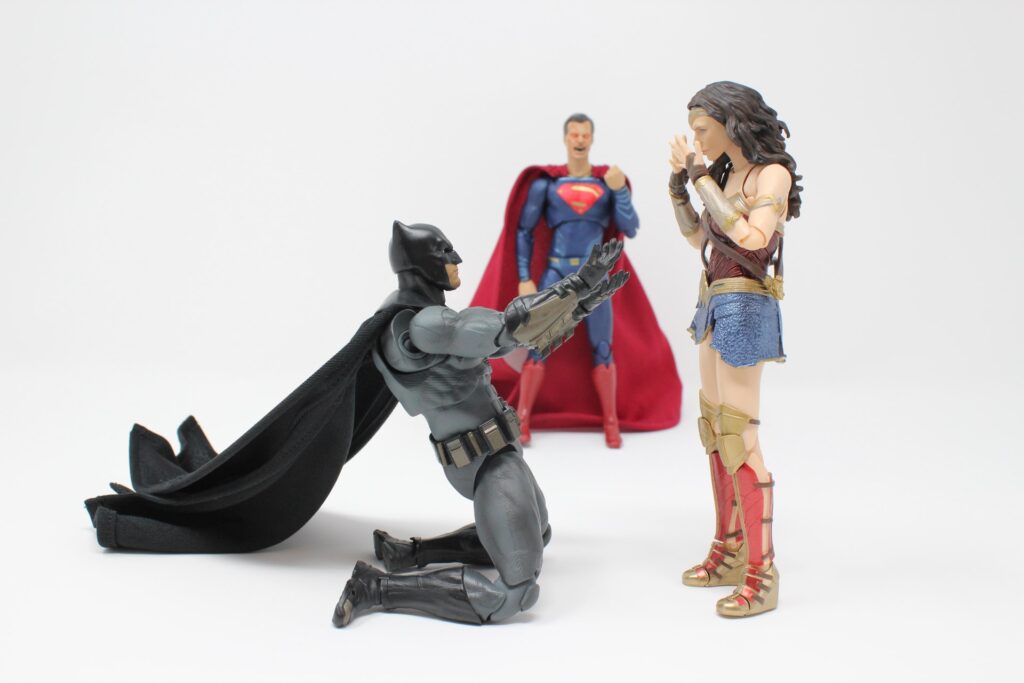 As a final tip, remember you might already be sitting on a treasure trove of great drawing references… they're called toys. Action figures and dolls can serve as great mannequins for artists of all ages. While their proportions might not be as realistic, they still offer a huge range of body types, poses and accessories perfect for artist's use.
---