Accidents happen.
There's no aspect of life that occasional blunders aren't part of, but messing up your art can be particular frustrating. Maybe it's ink that blobs up in the worst spot, or markers that go outside the line. Perhaps your carefully applied watercolor has bled into the margins, or your calligraphy has gone all wonky.
While digital artists might be able to lean on the power of UNDO, traditional artists have their own tricks for fixing mistakes.
In this post we'll gather some of the best tools you can use to correct accidents in your drawings and paintings.
---
As an Amazon affiliate, we may earn a small commission from your purchase. This helps support Mega Pencil at no cost to you. 🙂
Pentel Presto! Jumbo Correction Pen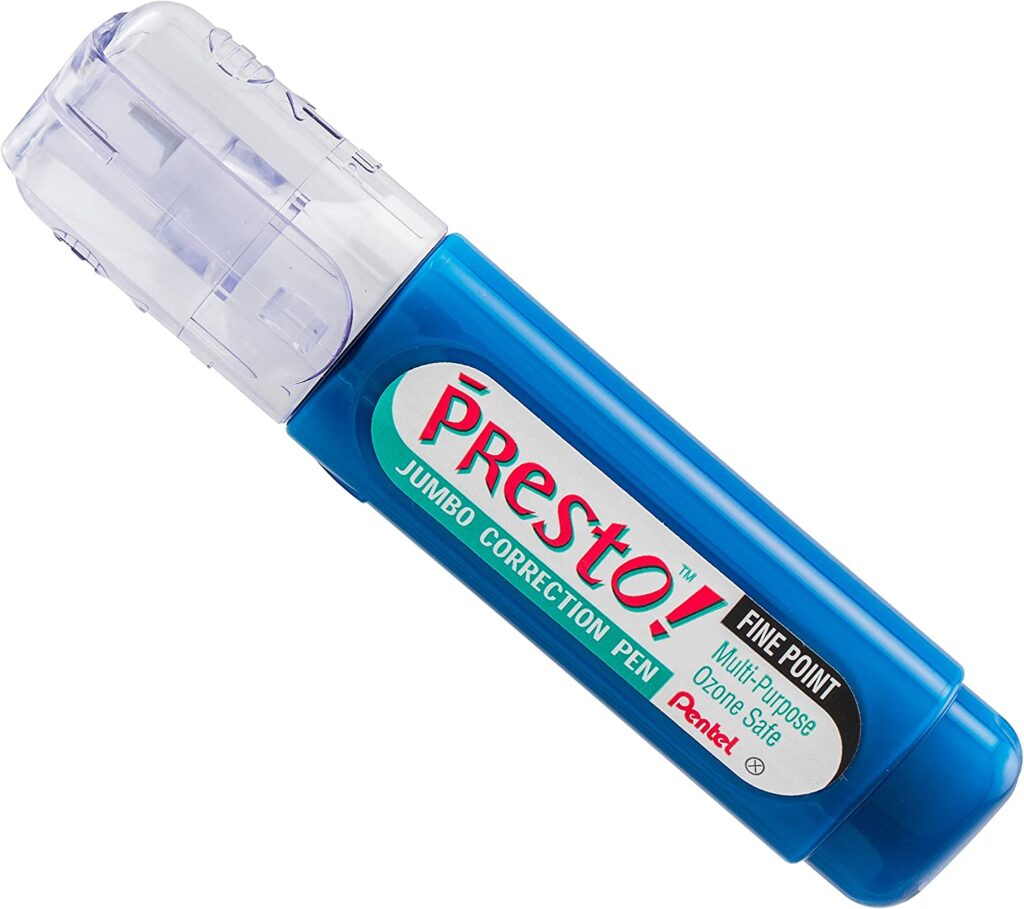 For medium size mistakes Pentel Presto pens are a great choice. The white corrective fluid works over ball point and rollerball pens as well as felt tip marker ink. The fluid dries smooth enough to draw over again too.
While this does have a fine point, it isn't the smallest on our list – keep reading for how to fix tiny flaws!
Uni-Ball Signo White Gel Impact Pen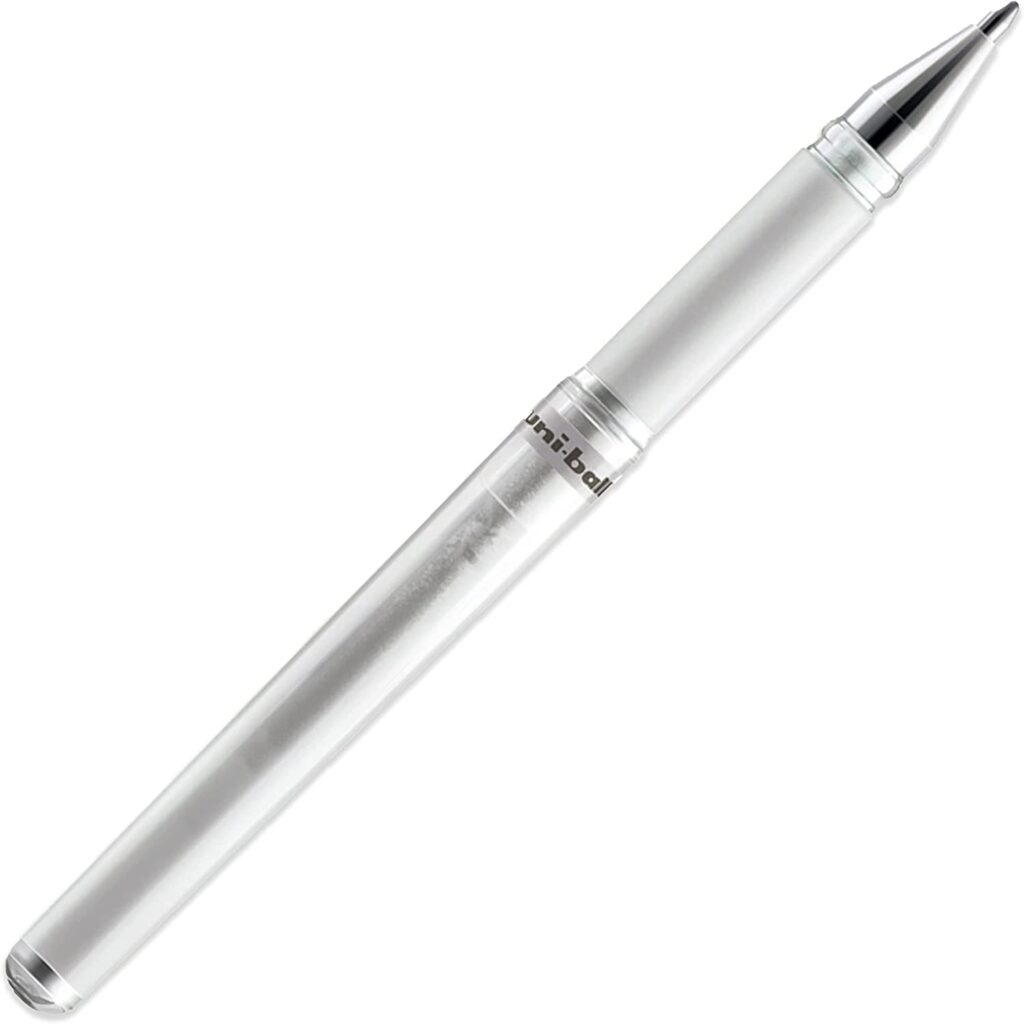 For fixing small details (think pupils and fingers) the Signo from Uni is the best pick.
The very fine 1mm point has a steady and even flow that doesn't blob up and make things worse.
While not as opaque as something like the Posca pen below, the Signo can handle multiple applications without creating textured buildup.
The rubber grip is a plus too. 😍
Uni Posca White Paint Marker

When you need to utterly obliterate mistakes, Posca marker pens are perfect.
The ultra opaque acrylic fluid complete masks flaws from ink, marker and paint.
They're so hardcore artists even use Posca markers to draw on surfaces like stone and glass.
While the nib is technically the smallest on the list at 0.7mm, we've found the fluid to come out a bit thicker and can blob if held in place.
Liquitex Professional Acrylic Titanium White Ink Jar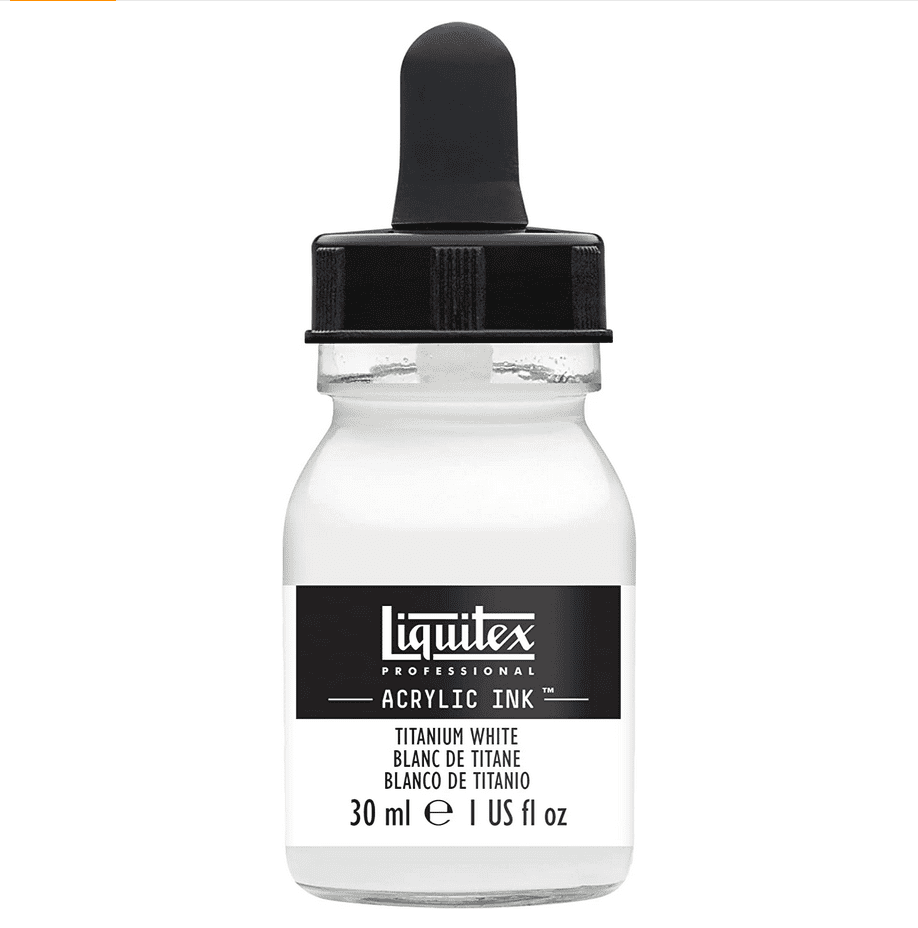 No, it's not a pen, but for certain art accidents you might need to cover a larger area.
Combining an ink jar with a brush enables complete control over how the white out is applied. You can literally paint over an entire canvas with this technique.
Liquitex is one of the best names in acrylic ink. Their non-toxic formula is bright white, completely opaque and ideal for correcting ink, marker, paint and more.
Honorable mention ✏️
Sometimes erasers really are the best tool for fixing mistakes: if you need to remove small bits of ink from paper you might try a sand eraser. The grit helps brush away the top layer of the paper, reducing the ink without the need for corrective fluid.