If you're looking for one change you can make that will have a huge effect on your art, consider trying toned paper. Also called "tinted paper" it's essentially a variety of off-white paper that opens up a whole new world of creative uses. It's a big leap forward from the bleached white printer paper we all grew up with as kids.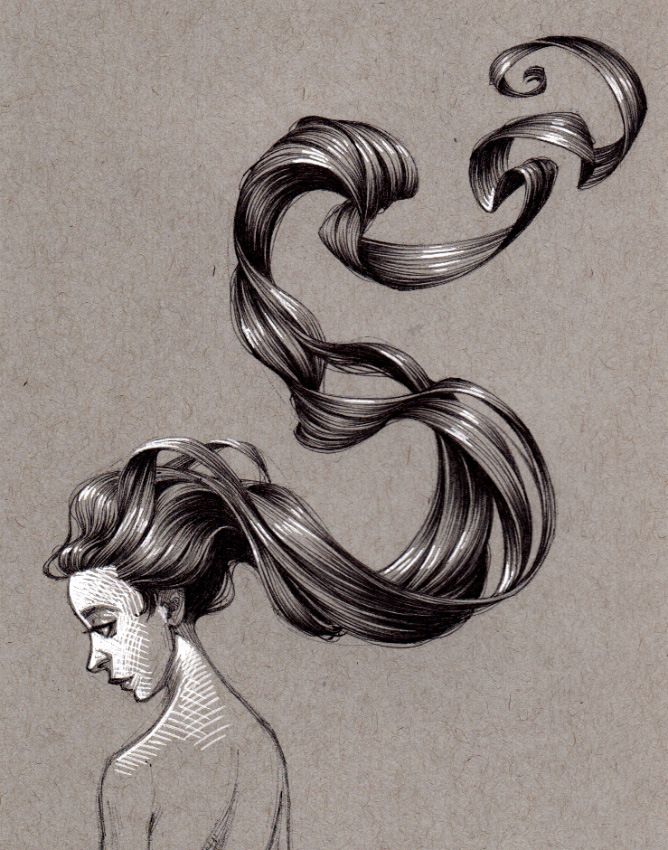 Toned paper can come in a few different colors, but is usually gray or tan. The darker color creates an immediate mid-tone on the page, which allows you to focus purely on light and shadow.
By using a white pencil, charcoal stick or gel pen, you can instantly apply highlights and light sources that would take much more effort to convey on white paper.
The effect can be stunning and really makes the art seem to pop off the page. Many artists make the move to primarily using toned paper after giving it a try.
We've gathered some of the best choices for toned paper below. Each entry is from a reputable brand, highly rated and designed for artist's needs in mind.
As an Amazon affiliate, we may earn a small commission from your purchase. This helps support Mega Pencil at no cost to you. 🙂
Strathmore Gray 400 Series Toned Sketchbook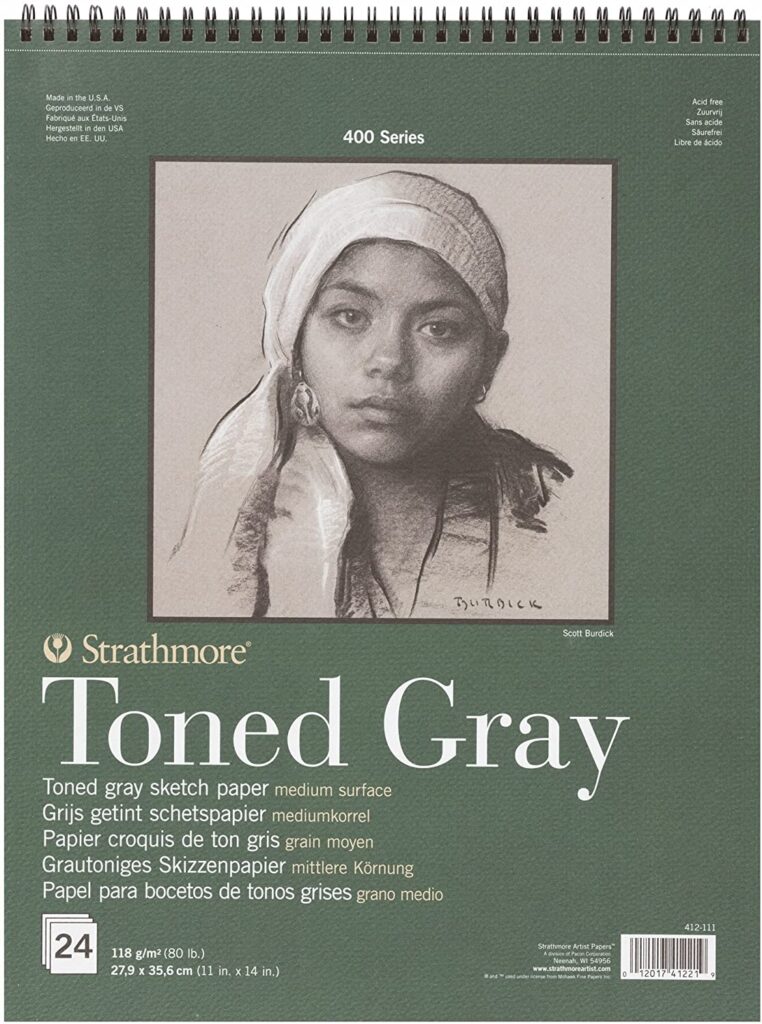 Arguably the most popular toned paper is Strathmore's 400 series toned gray. The sketchbook contains 24 sheets of smooth, 11×14″ paper that's thick enough for graphite, charcoal and markers. The book is also made in the USA from 100% recycled materials.
Strathmore Tan 400 Series Toned Sketchbook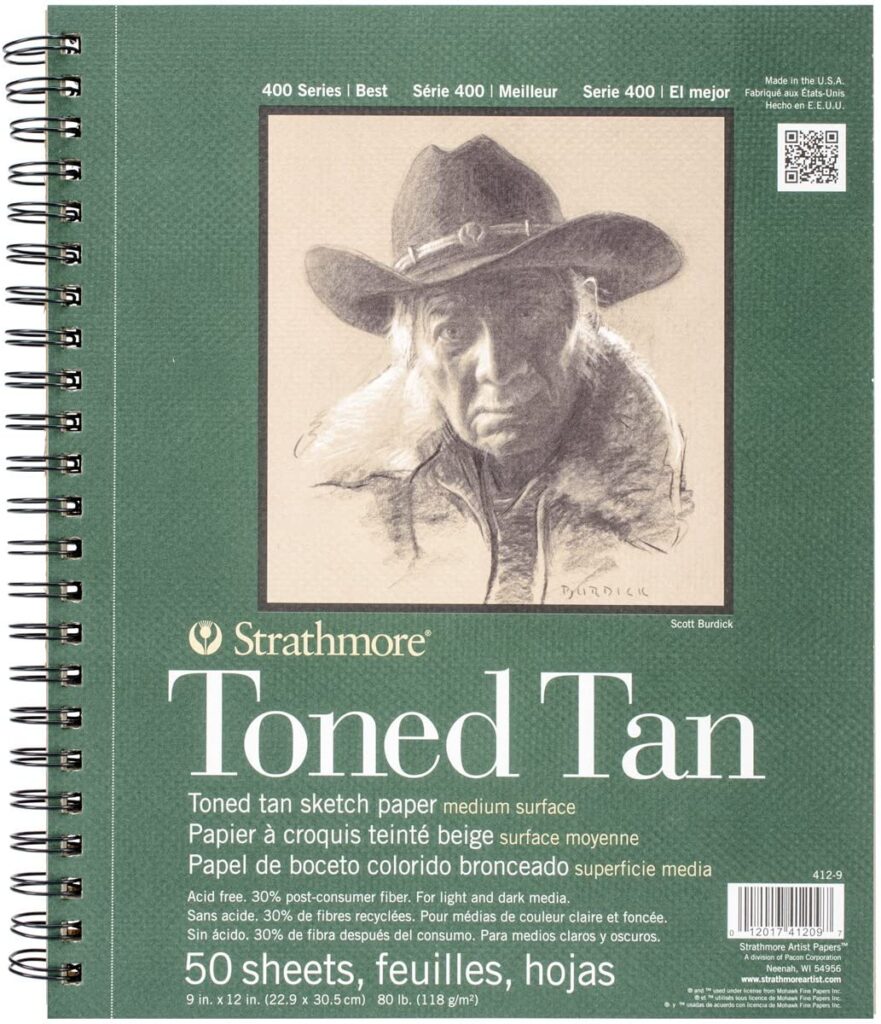 The tan version of Strathmore's 400 series toned paper offers a more natural and warmer alternative to the gray. This 9×12″ variety is easily portable and features true-to-size page perforations. You can currently get a 50 sheet sketchbook on sale for $10.65.
Strathmore Artagain Assorted Color Sketch Pad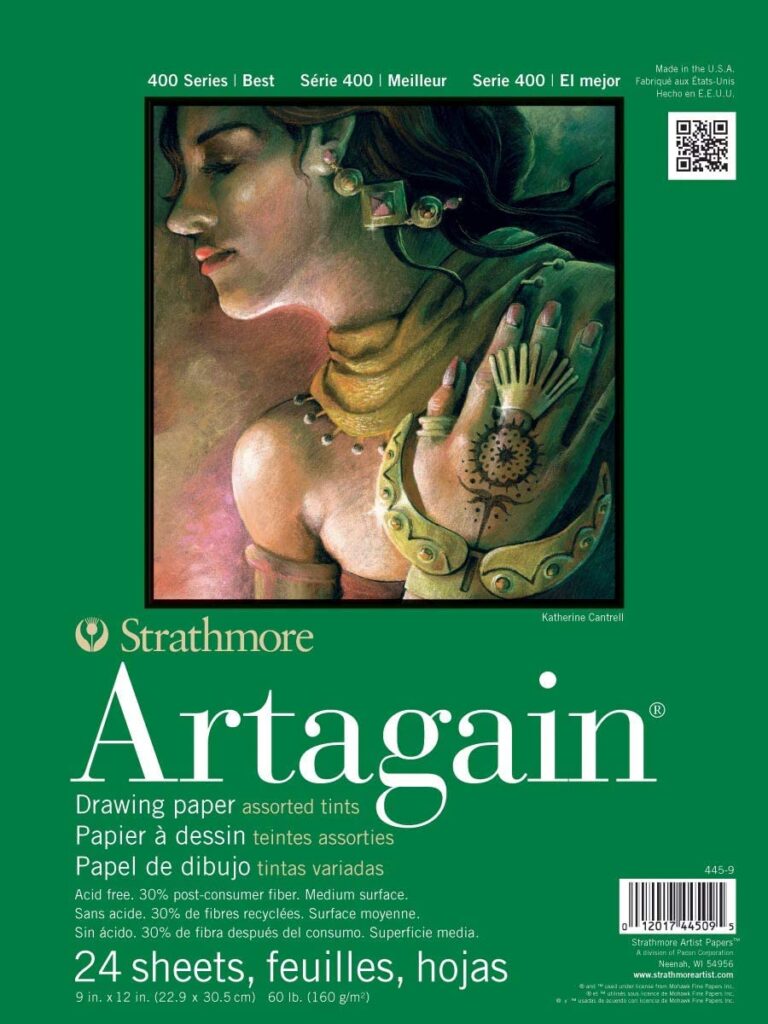 Strathmore really brings the heat when it comes to toned paper options. Their Artagain line uses the same 60lb paper thickness as the rest of the 400 series, but includes multiple tints per sketch pad. Six colors of paper are spread throughout the book including:
beach sand ivory
desert rose
storm blue
moonstone
gotham gray
steel gray
Arteza 2-Pack 9X12″ Gray Toned Sketchbooks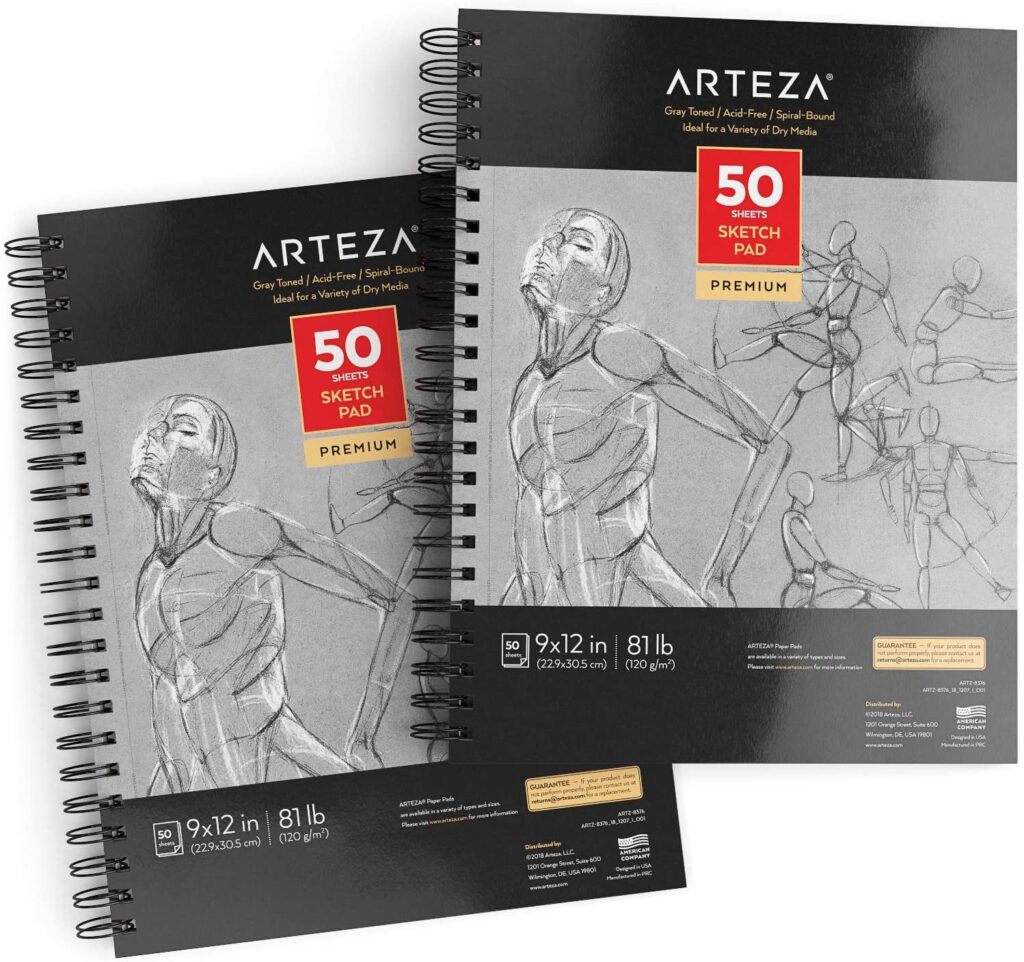 Arteza has a solid reputation of cost effective art supplies that don't scrimp on quality. Their gray toned sketchbooks are sold in packs of two, each with 50 sheets. Unlike the Strathmore 400 series, Arteza used a thicker, heavyweight paper (80 lb/120 gsm). The set has a perfect five star rating on Amazon and has the lowest price-per-sheet on the list.
Stillman & Birn Nova Series Trio Mixed Media Toned Sketchbook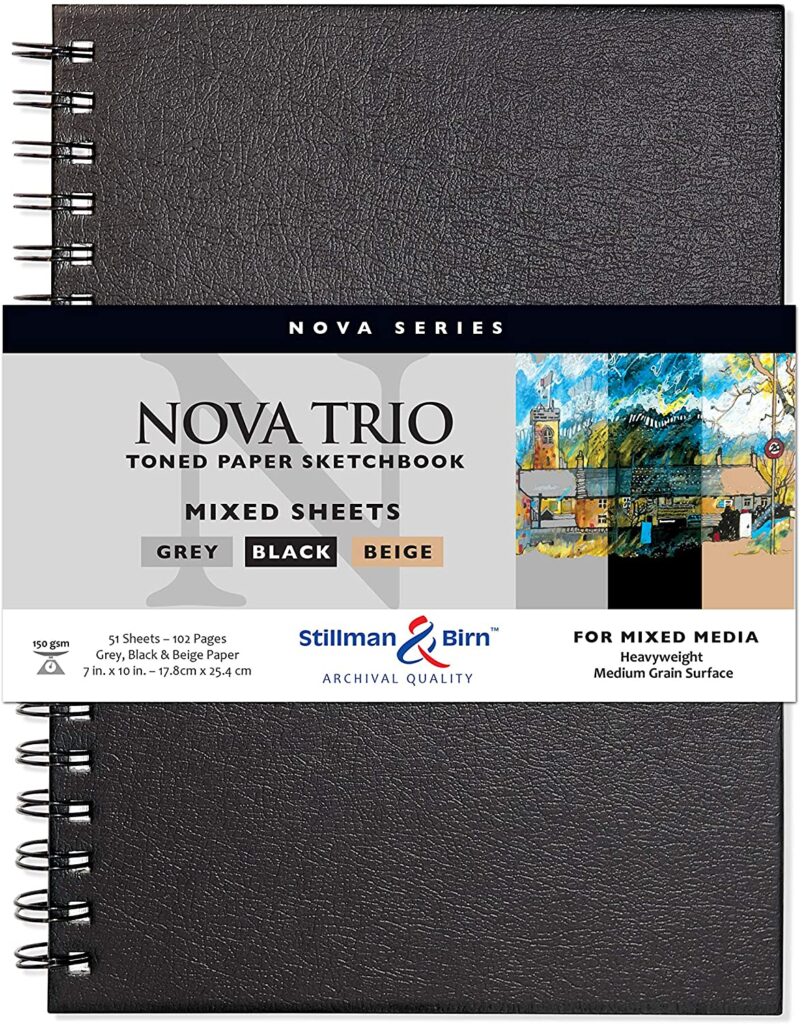 This 7×10″ sketchbook from Stillman & Birn uses heavyweight archival quality paper ideal for wet media like watercolor or gouache. The book is split into three colors (grey, black and beige) and is thick enough to use both sides of its 51 sheets. The Nova Trio is perfect for getting the most out of toned paper without being limited by mediums.