Have you ever watched someone create a very detailed drawing and been reminded of an inkjet printer? The back and forth motion of their hand seems to follow a preset pattern, the art flowing from their pencil like a machine.
It's like they can envision the art already on the page and are simply tracing what's in their mind's eye.
Riccardo Federici is one of these kinds of artists. His gorgeously rendered drawings and realistic paintings have found a home with some of the biggest names in comics. In this article we'll share a few inspirational examples.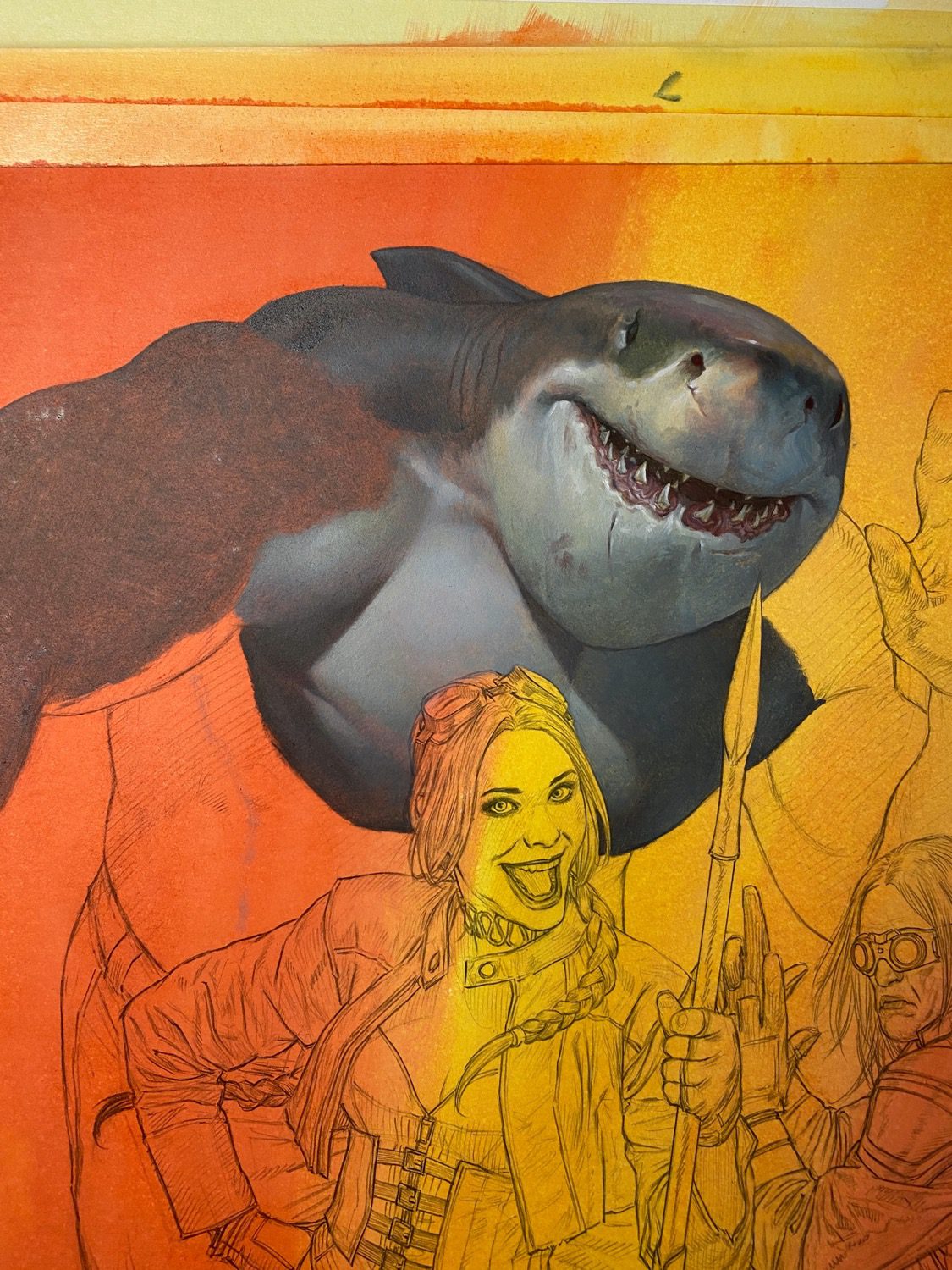 Painterly panels
Born in Rome and currently based in France, Riccardo was trained in art through university, where he also found time to study physiology. That foundation would prove very useful later, helping cement Riccardo's reputation for spot-on anatomy.
His classical approach utilizes traditional mediums like oil paint, pen and ink, graphite and airbrushing.
Since 2005 Riccardo has been working in the comic book business and has produced art for the biggest publishers in the world – DC Comics, Marvel Comics, Dynamite, Darkhorse, and Blizzard Entertainment.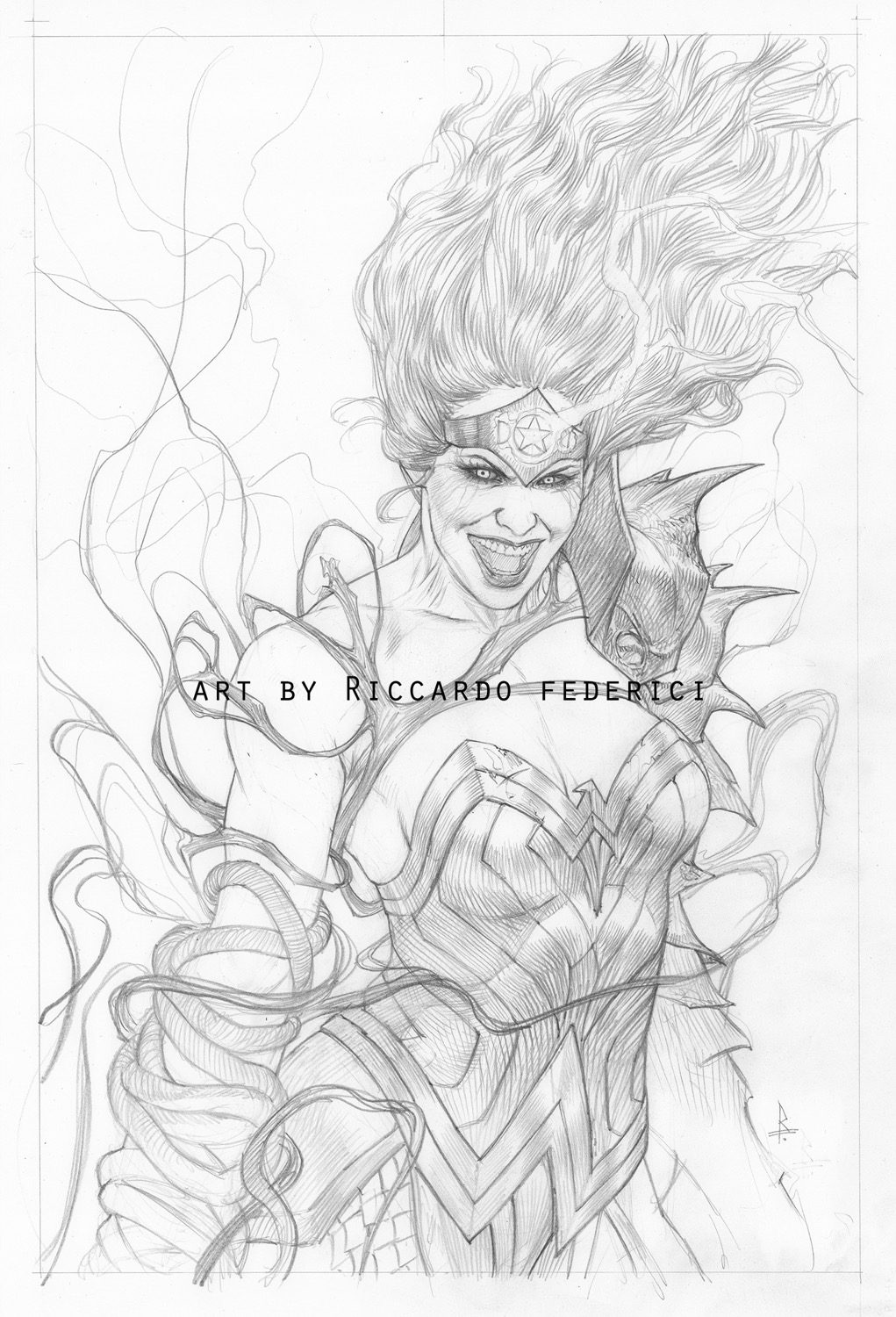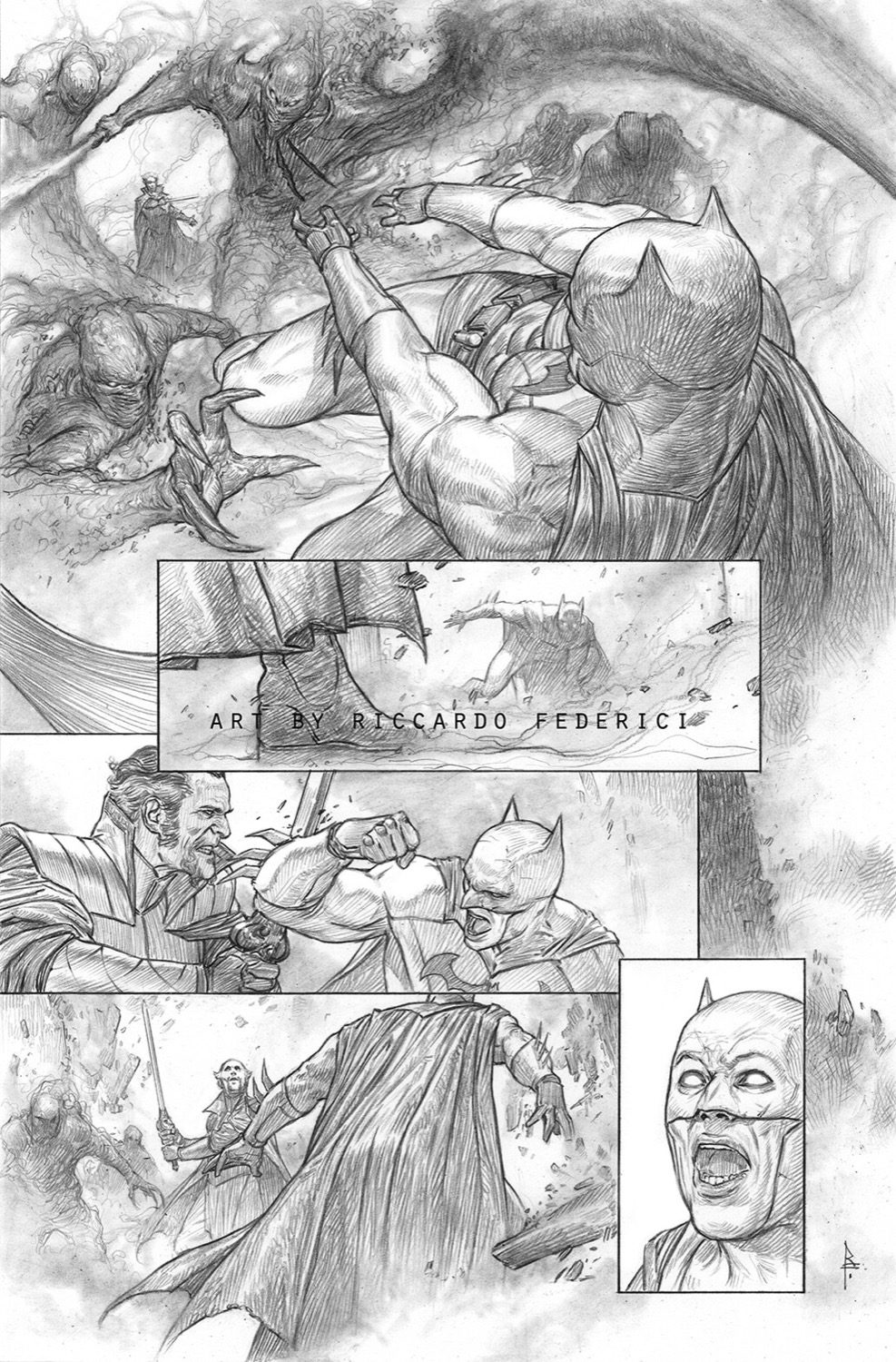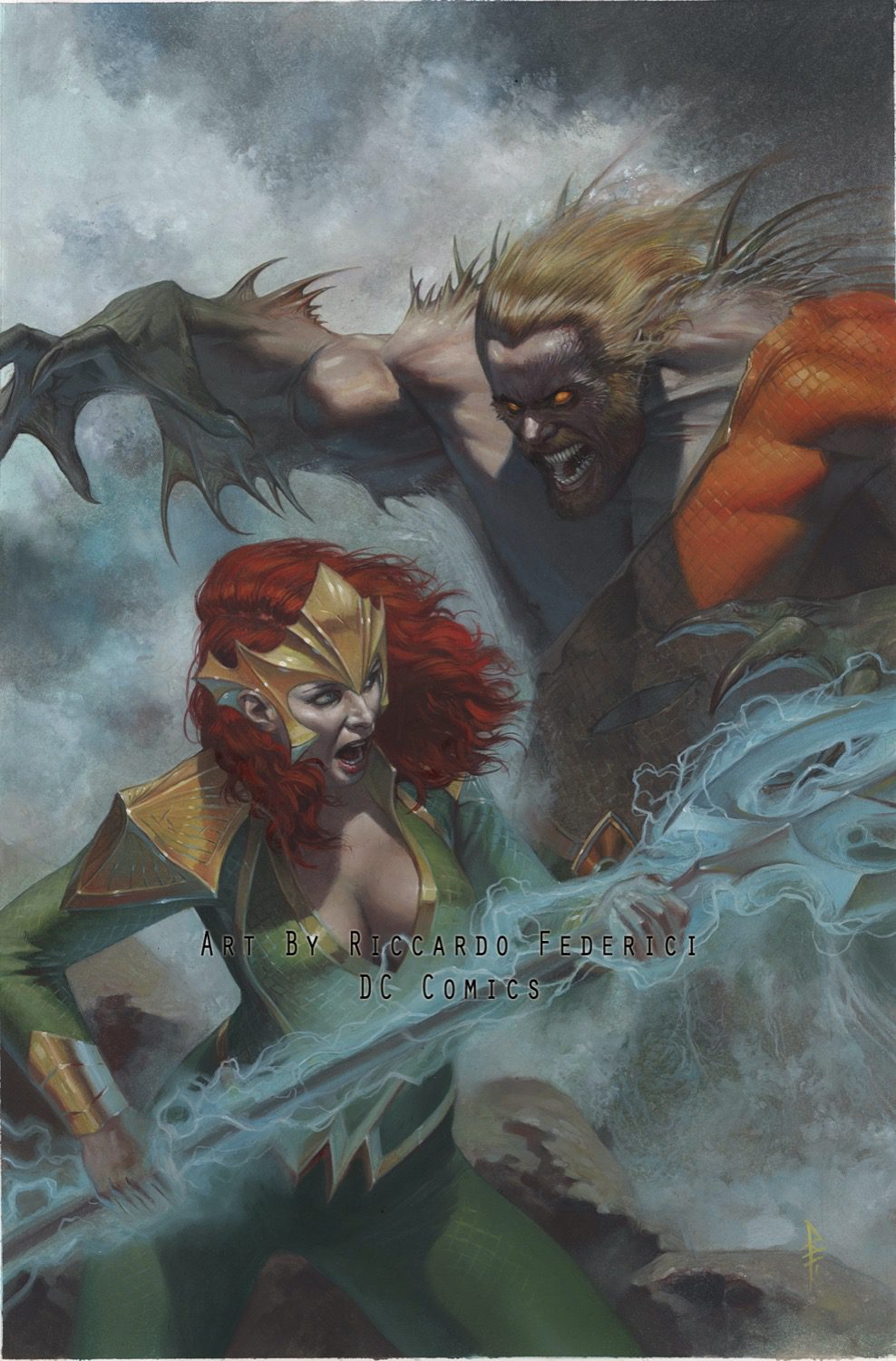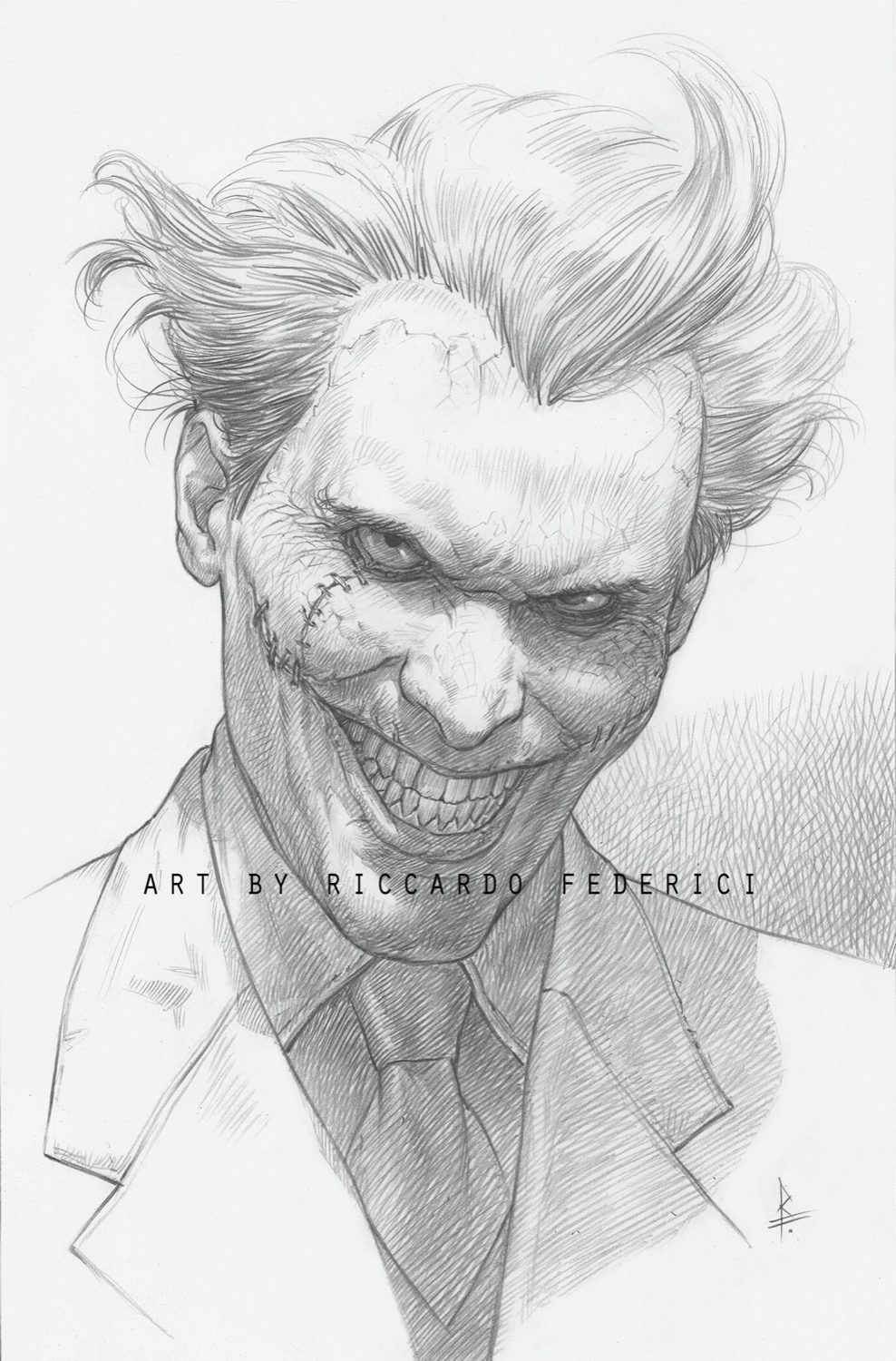 How Riccardo Federici paints
While beautiful art is always inspirational, watching the process in action is twice as nice. In the speedpaintings below it's fascinating to see how Riccardo approaches a piece – his mediums are not very forgiving, so the confidence in each stroke is impressive.
Note how the inkwash is applied layer by layer and how expertly the shadows are built up. The hair shines like hair, while metal shines like metal!
In the timelapse below you can see how Riccardo develops the Hulk from initial sketch to painting. Notice how he takes advantage of a toned canvas to speed up the process.
👉 Want to see your art featured on Mega Pencil? Click here to apply!