Want to add realism to your artwork WITHOUT years of painstaking life drawing practice? There's a trick artists have been using for centuries to accurately transfer a subject to canvas.
Light. 💡
Specifically, using light to project a reference image onto a canvas or paper. It's a technique often used to achieve life-like portraits and other recreations where accuracy is important.
Why artists project reference images
Artists throughout history, from the masters of the Renaissance to modern-day portrait artists, have used projection techniques to enhance accuracy and detail. There's simply no better method for achieving precise proportions and perspective.
Take Vermeer, for instance, a famous Dutch painter who is suspected to have used a camera obscura to project his scenes onto a canvas. His paintings, such as "Girl with a Pearl Earring," display remarkable precision and photorealistic detail that some historians believe could be achieved through projection.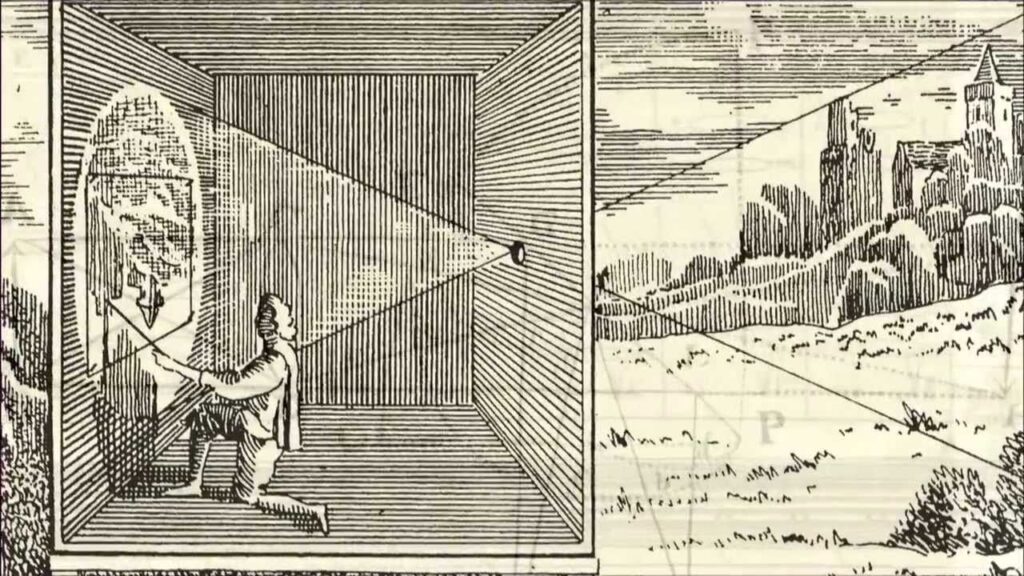 In the modern era, artists seeking to scale up their work for murals or large canvases often use projectors to ensure their proportions remain correct.
Projection allows for quick tracing of your reference, saving time by working directly on your canvas.
Recommended projectors for artists
When choosing the right projector, you'll need to keep in mind the two major options:
Opaque projectors enlarge physical images (or sketches) that fit within their copy area. While they're cheaper, you're limited to only tangible references that need to be about 5"x5" across.
Digital projectors don't rely on a physical copy source, instead projecting whatever their onboard computer outputs. Load an image via USB, SD card or Bluetooth and it will beam out just like a business presentation. Digital projectors can be much more expensive, depending on their quality.
We'll keep things simple with our three best picks for art projectors:
Artograph LED Tracer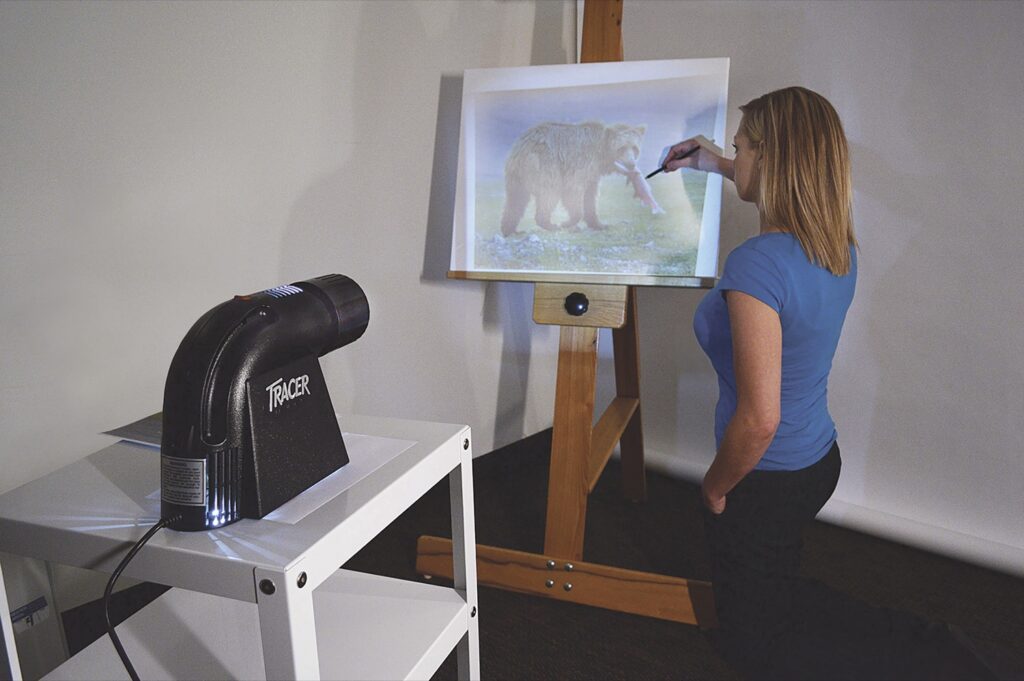 This super simple opaque projector has been around for years and is a favorite among artists. The 5"x5" copy area is enlarged up to 14x thanks to the 5000lux LED bulb. If you're using a physical image reference, the Artograph Tracer is a great choice.
Kodak Luma 150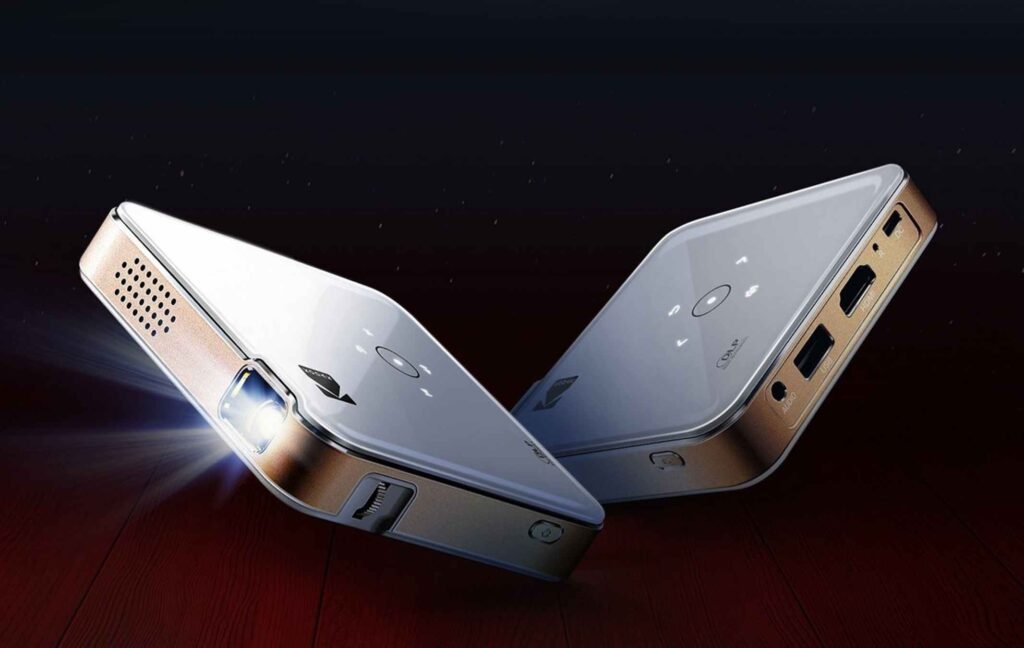 If you're looking for a digital projector that can display art as well as movies, the Kodak Luma 150 is a well rounded option. Its 4" body is highly portable and easily attaches to a tripod. The LED lamp can project 4k images and video up to 150" across, making it perfect for large art pieces.
PVO Mini Projector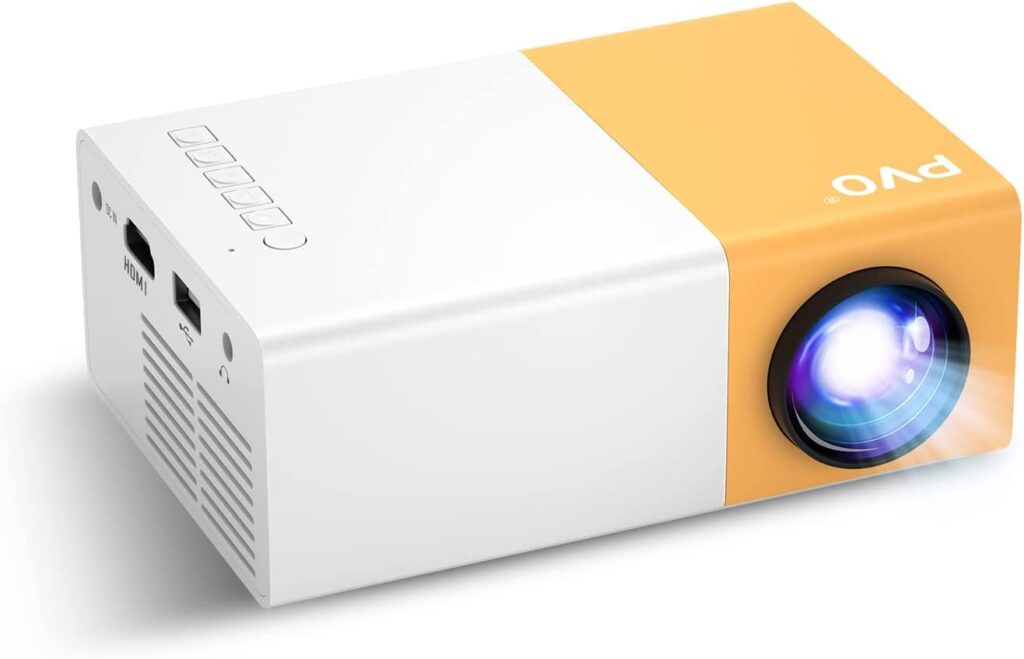 At only around $59, PVO's mini projector is quite capable for its price. The 800×480 resolution is good enough to define basic art references and the remote makes it easy to control without leaving your canvas. It can also be run off a power bank if you're working away from an outlet.
Step-by-step guide to setting up your projector and canvas
Now that you're set up with the right equipment, here's how to use a projector to draw on canvas or paper.
Choose Your Reference Image: This could be a small sketch or thumbnail you want to recreate bigger, or a dedicated photograph. You'll want your reference and canvas size to have relatively the same aspect ratio. In other words, a wide 16:9 landscape photo shouldn't be paired with a 1:1 canvas etc.
Prepare your Canvas: Place your canvas or paper on a flat surface or easel, ensuring it's stable and won't easily move. This is important. Bumping the canvas out of alignment halfway through your project can really be upsetting.🤬
Setup the Projector: Place your projector so that it directly faces the canvas at a distance where the projected image isn't cropped off the sides. You'll need at least 5ft between the projector and the canvas.
Adjust the Projector: A tricky part of working with a projector is something called keystone correction. Basically, it's making sure the angle of your projection and canvas surface match and aren't skewed. Some projectors have keystone adjustments built in, but you can always try propping up or moving your projector by hand. To check if it's aligned, measure the length between the two corners on the top and bottom of the projection. They should match! 📐
Trace Your Image: Using a pencil or thin paintbrush, gently trace the outline of the projected image onto your canvas. This is the fun part!
Begin Painting: Once the tracing is complete, you can begin painting, using the traced lines as your guide. Some artists leave the projection going throughout the entire process, referencing the colors and value shifts. It's up to you much you rely on the source image.
How to project an image using a phone
We're always interested in cheap, DIY hacks for things like this. If you don't want to invest in a real projector, there is a technique you can use to project an image onto a canvas using a smartphone or flashlight.
In the video below, Emma Ravens uses a cardboard box, plastic wrap, a sharpie and a phone to cast a tracing of an image onto a larger piece of paper.
Her process goes like this:
Place clear plastic wrap over a reference image or sketch.
Using a marker, trace the major forms you want to capture later.
Cut a hole in a piece of cardboard roughly the size of your reference image.
Tape the plastic wrap against the hole, turn off the lights and switch on your flashlight.
Prop up the light and watch as it projects the traced lines onto any surface in front of it.
Adjust the distance between the cardboard and the light to control the size of the projection.
Final thoughts
Projecting a reference image onto canvas can significantly improve the realism and accuracy of your artwork. It's a tried and true technique that many great artists have used successfully. While any mention of the word 'tracing' might make people think it's cheating somehow, in reality the process is more of a guiding light.
It's still up to the artist to interpret the reference image, choose their color palette, and breathe life into the piece with their own unique touches.
---